Cruise industry cooperates with CDC, consumers buy more from brands they trust, and tobacco companies respond to proposed menthol ban
Also: NYC mayor promises July reopening, Twitter tests business profiles, Dish Network calls T-Mobile 'The Grinch', and more.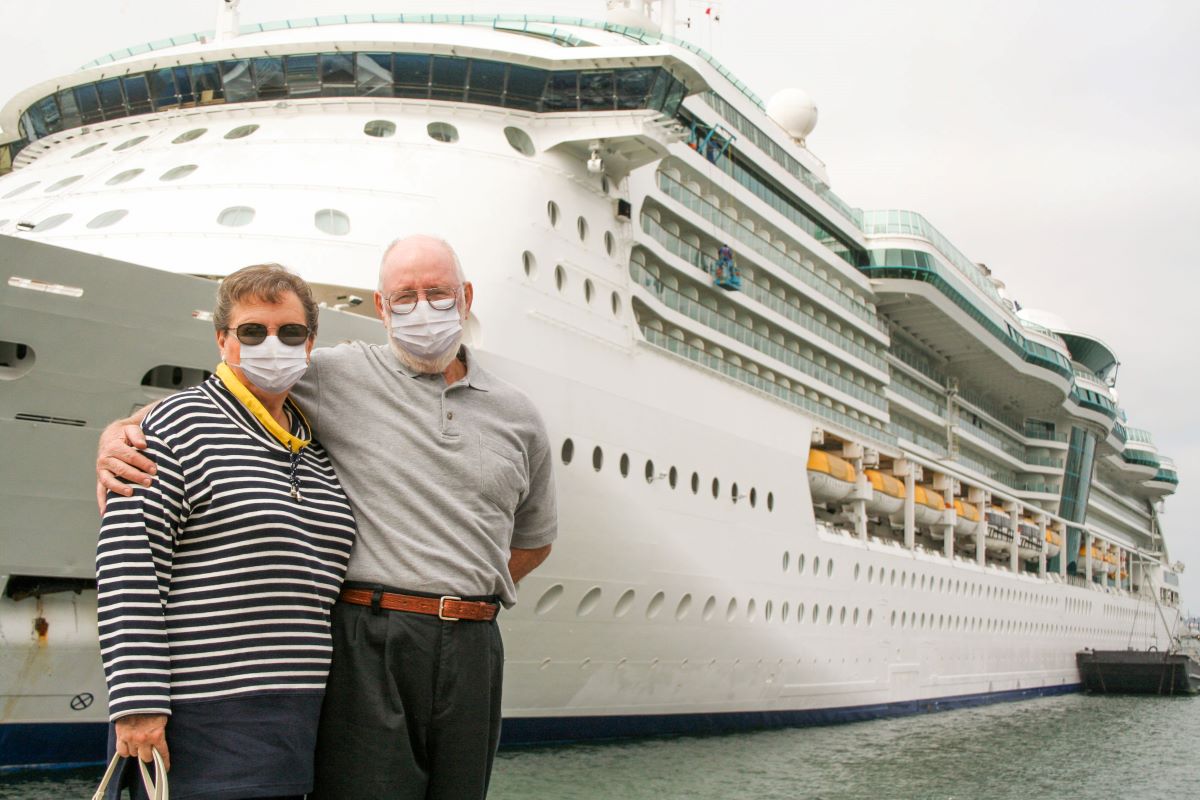 Hello, communicators:
New York City mayor Bill DeBlasio has announced that the city will "fully reopen" for business on July 1, promising that offices and theaters will be able to operate at full strength by then as well.
"Our plan is to fully reopen New York City on July 1" —@NYCMayor pic.twitter.com/2CqSC9XqJr

— Morning Joe (@Morning_Joe) April 29, 2021
"This is going to be the summer of New York City," DeBlasio told MSNBC's "Morning Joe." "You're going to see amazing activities, cultural activities coming back. I think people are going to flock to New York City, because they want to live again."
DeBlasio added that Broadway shows will not resume performances until September, but that he would like to see smaller shows open in July and August.
Communicators, take note to ground the optimism in your reopening messaging by setting pragmatic expectations that are supported by data. Consult partners to ensure that you are not making commitments on their behalf that they consider to be unrealistic. Construct a feedback loop for periodic dialogue with stakeholders that allows time to update your reopening language as federal, state and local guidelines fluctuate.
MEASURED THOUGHTS
In a new study by Morning Consult, 90% of consumers surveyed across 15 global markets said they would buy more from a brand they trust, while 82% said they are more willing to forgive them if they make a mistake or something goes wrong.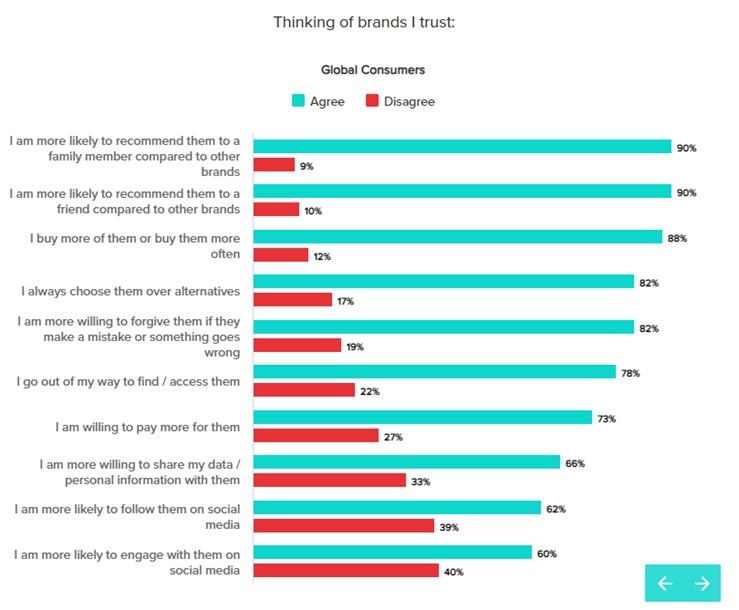 Communicators, take note that qualitative metrics like trust can be tied to quantitative metrics like financial gains by identifying correlations between sentiment and business growth within a similar timeframe.  Enact social listening procedures to gauge stakeholder sentiment then create a communication channel between marketing and audience development teams that ties your findings to the company's bottom line.
SOCIAL BUZZ
Twitter has launched a test for "Professional Profiles," a new tool intended to allow anyone who uses Twitter for work to display specific business information directly on their profile.
Stay tuned for more: We're starting with a small pool of businesses in the U.S. and will give more accounts access to Professional Profiles in the coming months. What kind of features do you want to see in your Professional Profile?

— Twitter Business (@TwitterBusiness) April 21, 2021
The announcement comes on the heels of Twitter's latest performance update claiming that the platform is now up to 199 million Monetizable Daily Active Users (mDAU), regaining its growth momentum after it slowed in Q4 of 2020.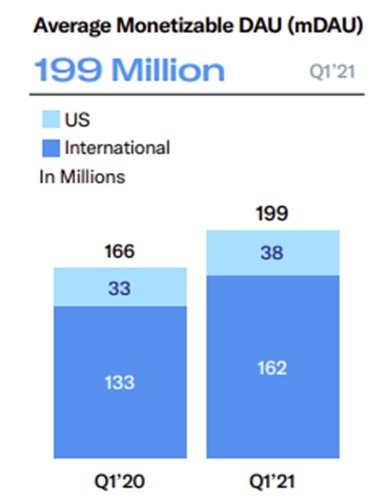 Communicators, remember to work with marketing to include monetization metrics in your messaging to shareholders to paint a clearer snapshot of your revenue streams. Time the release of new products and tools strategically to ride the tailwinds of specific growth opportunities for your business.
CRISIS COMMUNICATIONS
Dish Network CEO Charlie Ergen compared T-Mobile to The Grinch in an earnings call, responding to news that T-Mobile will cease providing its CDMA standard of mobile data transmission and potentially cause millions of Dish's Boost Mobile customers to lose service beginning next year.
Ergen has previously voiced his disappointment in the timing of the shutdown, calling it anti-competitive, but he went a step further on this morning's investor call with his Grinch metaphor, describing T-Mobile's move as "heartless." But he puts a hopeful spin on the metaphor, noting that the Grinch ended up giving back all of the toys he took from the Whos, and his heart grew three sizes that day. Ergen says the comparison was inspired by recently reading the book to his granddaughter, and that rather than the character's trademark green color, he "kept seeing a magenta Grinch."
Communicators, take note to vet your leadership's messaging for language that may come off as tone deaf or incongruous with your brand voice. Foster a communications workflow with leadership that allows enough time for you to discuss, workshop and edit discuss all executive statements before they are shared externally.
COMMUNICATIONS WEEK
Ragan is delighted to add industry event and thought leadership brand Communications Week to our portfolio. You can read the full press release here.
"We are reimagining Communications Week as a year-round endeavor," says Ragan Communications CEO Diane Schwartz. "The rollout will begin next month with thought-provoking content on the future of communications on Commsweek.com, Ragan.com and PRDaily.com, culminating with a weeklong series in November that will feature conferences, networking events, workshops, webinars and more."
The flagship event for 2021 will take place Nov. 15-19. Stay tuned for updates on the many opportunities and offerings that will help communicators connect, learn and celebrate their achievements later this year.
Cruise industry responds to CDC's proposals for setting sail by July
The Centers for Disease Control and Prevention [CDC] sent a letter to the cruise industry claiming that cruise ships could be permitted to set sail in American waters as soon as July, depending on how cruise lines comply with the CDC's framework for conditional sailing order.
"We acknowledge that cruising will never be a zero-risk activity and that the goal of the CSO's phased approach is to resume passenger operations in a way that mitigates the risk of COVID-19 transmission on board cruise ships and across port communities," wrote Aimee Treffiletti, head of the Maritime Unit for CDC's COVID-19 response within its Global Mitigation Task Force.

Bari Golin-Blaugrund, vice president for strategic communications for trade group Cruise Lines International Association, told USA TODAY in a statement Thursday that the industry is encouraged by the CDC's communication.

"Our technical experts are currently reviewing the information and its implications, but we are optimistic that these clarifications show positive progression – and, importantly, a demonstrated commitment to constructive dialogue, which is key to restarting cruising as we have seen with other governments and health authorities around the world," Golin-Blaugrund said.

She added that the letter shows that the cruise community's voice has been heard. "We are very grateful for that," she said.
Why it matters:
Remember to begin your response to regulatory or watchdog organization by acknowledging their concerns and feedback upfront. Align with them by emphasizing your commitment to constructive dialogue and progressive communication along a mutually agreeable timeline. Assure the regulatory authority of your willing compliance by emphasizing specific, actionable steps you will take to satisfy the terms that they have set.
Big Tobacco responds to proposed ban on menthol cigarettes
The Food and Drug Administration [FDA] has announced renewed efforts to ban menthol cigarettes in response to a lawsuit filed last summer that alleged regulators had "unreasonably delayed" their response to a 2013 petition seeking to a ban the flavor. The lawsuit also alleges that menthol and other fruity flavors are specifically marked to communities of color.
"The science is there, the data is there, so why are these products still on the market?" said Carol McGruder of the African American Tobacco Control Leadership Council.

"There was a specific, intentional focus on creating the next generation of smokers by making menthol cigarettes available in those communities," said Dr. Nia Heard-Garris, who chairs the American Academy of Pediatrics' group on minority health and equity.

A spokeswoman for [cigarette manufacturer] Reynolds American said the company would submit evidence countering FDA's proposal.

"Published science does not support regulating menthol cigarettes differently from non-menthol," she said in a statement.
"We share the common goal of moving adult smokers from cigarettes to potentially less harmful alternatives, but prohibition does not work," said [cigarette manufacturer] Altria in a statement. "Criminalizing menthol will lead to serious unintended consequences."
Why it matters:
Remember to partner with your legal team when crafting a response to regulators that refutes specific grievances and methodologies while emphasizing common goals. Be sure to address each core concern unless advised by counsel to stay silent. Consult third-party industry partners to produce specific evidence that counter any damning data that has been deployed against your company or industry.
CONFERENCE ALERT
Communicators are in a unique position to collaborate with other DE&I leaders to foster unity, build a stronger internal and external brand reputation, maximize innovation and improve the bottom line. The days of brands comfortably remaining silent are gone as employees and customers are demanding impactful change.
Join us at Ragan's Diversity, Equity and Inclusion conference on May 19 and glean timely strategies to educate, engage and uplift your employees and customers in the wake of unparalleled uncertainty, political upheaval and a new mandate for social justice change.
Learn powerful insights and approaches from speakers at organizations including Ben & Jerry's, Reebok, Warner Music Group, E.W. Scripps, NielsenIQ, Facebook and more.
SOUNDING BOARD
Has your company announced any new operational or reopening procedures this week following the release of new CDC guidelines, PR pros and communicators?
Has your company announced any new operational or reopening procedures this week following the release of new CDC guidelines, PR pros and communicators? #DailyScoop

— PR Daily (@PRDaily) April 30, 2021
Tag us with #DailyScoop and let us know. We'll share the results in Monday's roundup!
COMMENT
One Response to "Cruise industry cooperates with CDC, consumers buy more from brands they trust, and tobacco companies respond to proposed menthol ban"
Ronald Levy

says:

Yes, consumers surely buy more from brands they trust than brands they don't trust, and more from brands they heard of than brands they never heard of—and sometimes brands that sell for less rather than those that sell for more—but the BIG motivator is brands consumers LIKE.

If you put side-by-side on a supermarket shelf two brands of paper towels, detergent, bread or ketchup—and if one brand but not the other is known for giving $100 million a year or even $10 million a year for research to find a CANCER VACCINE at Memorial Sloan Kettering Cancer Center—which brand would you guess may outsell the other brand by two or three to one?

We marry for love, we study and work hard for self-love, and we gladly buy to help medical research because we love life. The song lyrics are "Summertime and the living is easy" but for many summertime is hard and for too many there's no summertime at all because cancer kills one in every four of us, even more than Covid.

The all-day every-day media coverage of Covid and vaccines has created massive public yearning for vaccines hence savvy PR execs may lead companies to back hunts for a cancer vaccine and association with superstar doctors not just superstar athletes at Johns Hopkins, Stanford University and MSKCC.

The hunt for a cancer vaccine is already producing not only vaccine progress but also, surprisingly to many non-doctors, actual cures for cancer although not yet for the worst kinds. Popularity is great but in marketing as it was in college, the vote for "most likely to succeed" often goes not to the most trusted but to the best liked.

A big advantage of all those PR Daily courses and roundtables (one never hears of PR squaretables)aside from the fact that job recruiters tend to pick candidates who have tried harder than others—is that the courses and memberships teach what management cares about most, what works, in this case that a major objective of PR is not just being the most trusted but being the most liked.