ESPN's employee engagement efforts during pandemic break intranet records
The team acted quickly and found captivating outlets for delivering essential information. Their work has won first place in the Crisis Communications Campaign category of Ragan's PR Daily Awards.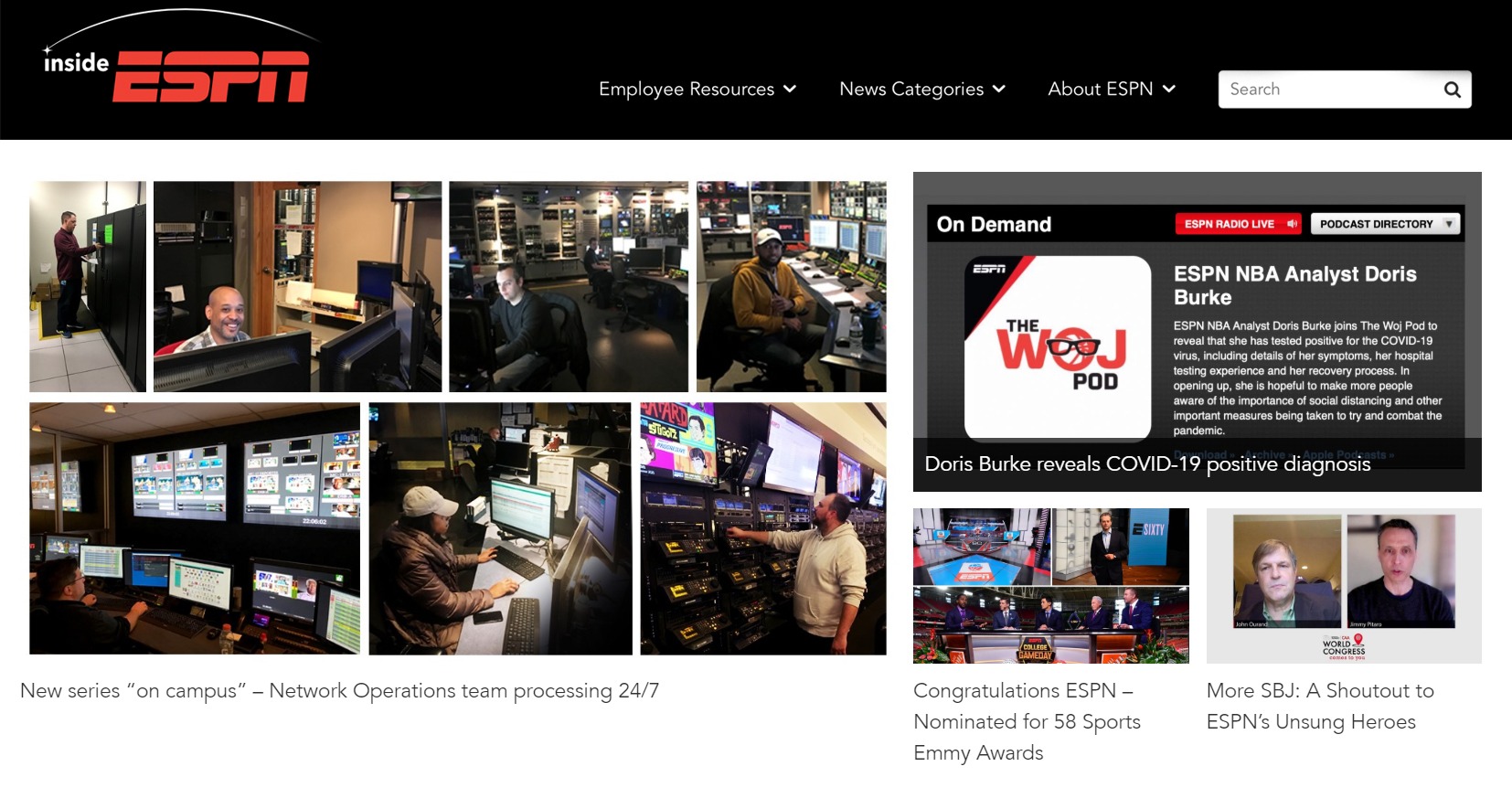 Much like the sports world, ESPN's Internal Communications team had to address COVID-19 swiftly and with little preparation.
To keep employees engaged and informed and morale high, the sports entertainment company's internal communications team relied on its intranet, Inside ESPN, and email. The latter ensured that even employees who didn't visit the intranet would still be informed.
The team tapped its company's leaders to deliver informative messaging during the pandemic. This included more than 15 messages from ESPN's president. It also featured a series on both the intranet and digital signage. Crisis-specific communications and trainings were also offered for employees, helping them cope and collaborate.
Not all messaging was meant to be solely informative. The team used the internal hub to keep up morale with events such as celebrations for retirees, photos submitted by employees on what would have been MLB Opening Day and, of course, pictures of their pets.
In the six weeks after the crisis begun, every engagement record on the intranet had been broken. One video from the president was the most-liked story of all time, numerous articles surpassed all-time pageview records and one post received more than 200 messages.
Congratulations to Monique Fahlstedt and Jillian Derscheid.
Learn more about Ragan's and PR Daily's current and upcoming awards programs here.
COMMENT