Executive influence—not visibility—is the key for today's leaders
Here's how the message can move beyond awareness to make an impact on issues that matter to the business and the world.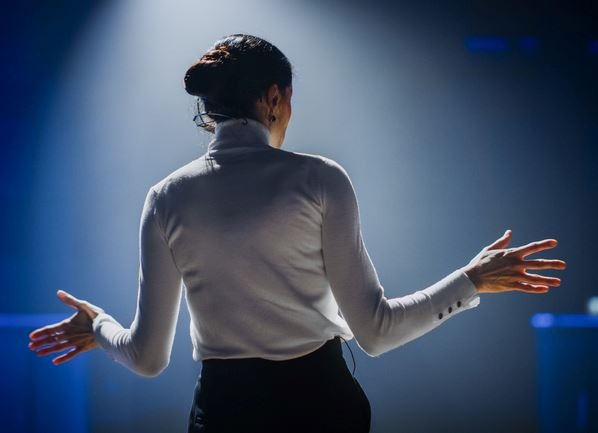 Over the last 18 months, social turmoil and political change has upended the role of the executive. We're now in a brave new world where stakeholders are expecting companies to take stands and engage on complex social issues. Yet most executives—even armed with business school degrees and decades of experience—are ill-equipped for this new terrain.
In a study released this month by Porter Novelli, 95% of executives surveyed say the social, cultural and economic challenges of the last 18 months have made them more aware of how their role can impact society. Eighty-two percent say it is challenging to know if, when and how to address hot-button societal issues with 87% insisting they need more resources or counsel to navigate the societal issues they face today.
What these insights tell us are that the role of the executive has fundamentally changed.
Social issues, from climate change to racial justice to gender equality, are now bottom-line factors driving long-term business success. This work can no longer be delegated to someone else in an organization. Personal responsibility, and accountability, is key. For executives to lead sustainable and resilience organizations, they are going to need to act in new and uncomfortable ways.
The old CEO handbook is no longer enough. 
For years I've worked with executives—from the corporate and nonprofit worlds—to become more social, connected, and more informed for internal and external audiences. In my experience, the most successful leaders right now are the ones embracing their role as platforms for good, and actively thinking of how to use the reach of their companies for social impact. They are leaning into influence, not visibility.
Here's how:
1.Companies must have a clear corporate identity, with principles and a vision for what "purpose" means in their organization.Whether that is a mission statement, a reason for being or a social mission, having this level of clarity can help executives make better decisions for their companies.
2. Executives must define their own true north. Effective leaders should fuse their personal and professional narratives to establish an authentic leadership position that ladders up to their organization's narrative. This is the foundation for an executive to have meaningful impact.
3. Executives must become their organizations' mosteffective opinion leaders. From expanding digital footprints and creating content to facilitating networking, partnerships and events, there is a growing toolbox available for communications rooted in driving meaningful influence.
"Stakeholder capitalism," the belief that companies must take into consideration the needs of all stakeholders, not just shareholders, is here to stay. It's not just Larry Fink's annual letter; across all sectors, executives are leading by example and embracing social impact as a core business driver.
The conversation across the business and social impact sectors reflects this shift in priorities. New research from McKinsey and Harvard Business Review have urged executives to match their business strategy and vision to their company's purpose and values, and to foster accountability by transparently communicating progress on social metrics to stakeholders.
In a recent essay for MIT Sloan Management Review, organizational theorists Ikujiro Nonaka and Hirotake Takeuchi even argue that the new standard for leaders is to understand and define the "soul of a company," seeking a deeper purpose to offset the impacts of "dehumanizing" technology and existential social challenges like climate change.
Leaders say this new mandate is not easy: In our survey, 77% say it is hard to balance the need to address societal issues with the need to make a profit. But while many see this as an obligation—something they now have to do—the businesses that succeed in this new climate may be the ones who instead see opportunity: that having a compelling vision for social impact can grow your bottom line and enhance your brand.
Executives feel this pressure acutely. Leaders feel more pressure from stakeholders than ever before to respond to societal issues, and almost 9 in 10 (93%) say they personally "have a duty to use their platforms and authority to influence societal issues."
These executives recognize this new type of leadership calls for more compassion and responsiveness to the world around them. But many are not sure where to begin.
With multiple stakeholders now expecting a clear vision from leaders, it's time to embrace a new handbook: identity, leadership and communication in the service of authentic executive influence. Executives must define their mission and purpose, and communicate that vision, both internally and externally.
The climate today is unrelenting, and the stakes for humanity and scope of the challenges we face have never been so great. But leaders do have a compass. To all executives—the key is driving meaningful influence, not just visibility.
Ravi Sunnak is the EVP of executive influence at Porter Novelli.
COMMENT
One Response to "Executive influence—not visibility—is the key for today's leaders"
Ronald N Levy

says:

The importance of having a top-of-the-mountain PR firm like Porter Novelli is twofold because not only can success elevate a client executive's career still further but also avert failure that could mean the executive's ass.

What Ravi Sunnak says is that "social issues from climate change to racial justice to gender equality are now bottom-line factors driving longterm business success." What he doesn't say but clearly recognizes is that when the public is asked for opinions on these subjects, people often don't answer with the truth!

So whether a client exec's career is elevated delightfully by PR results—or kicked in the nether region—depends not on recognizing what the public says but how it really FEELS.

Sunnak and Porter Novelli guide for success by counseling that when "thinking of how to use the reach of their companies for social impact," clients are leaning into actual "influence, not visibility."

Elegance of language like this helps Porter Novelli guide clients to choose not just an obvious strategy but a superb strategy because in Sunnak's words: "there is a growing toolbox available for communications rooted in driving meaningful influence."

The poor workman blames his tools. But the most successful clients, one may infer from Sunnak's comments, are those who—based on knowledge of the truth, not just knowledge of what survey responders say–will best drive what clients need, "longterm business success."