Experts advise careful, coordinated response to Chauvin trial verdict
As the country reacts to the court's decision, communicators are weighing how to take a stand.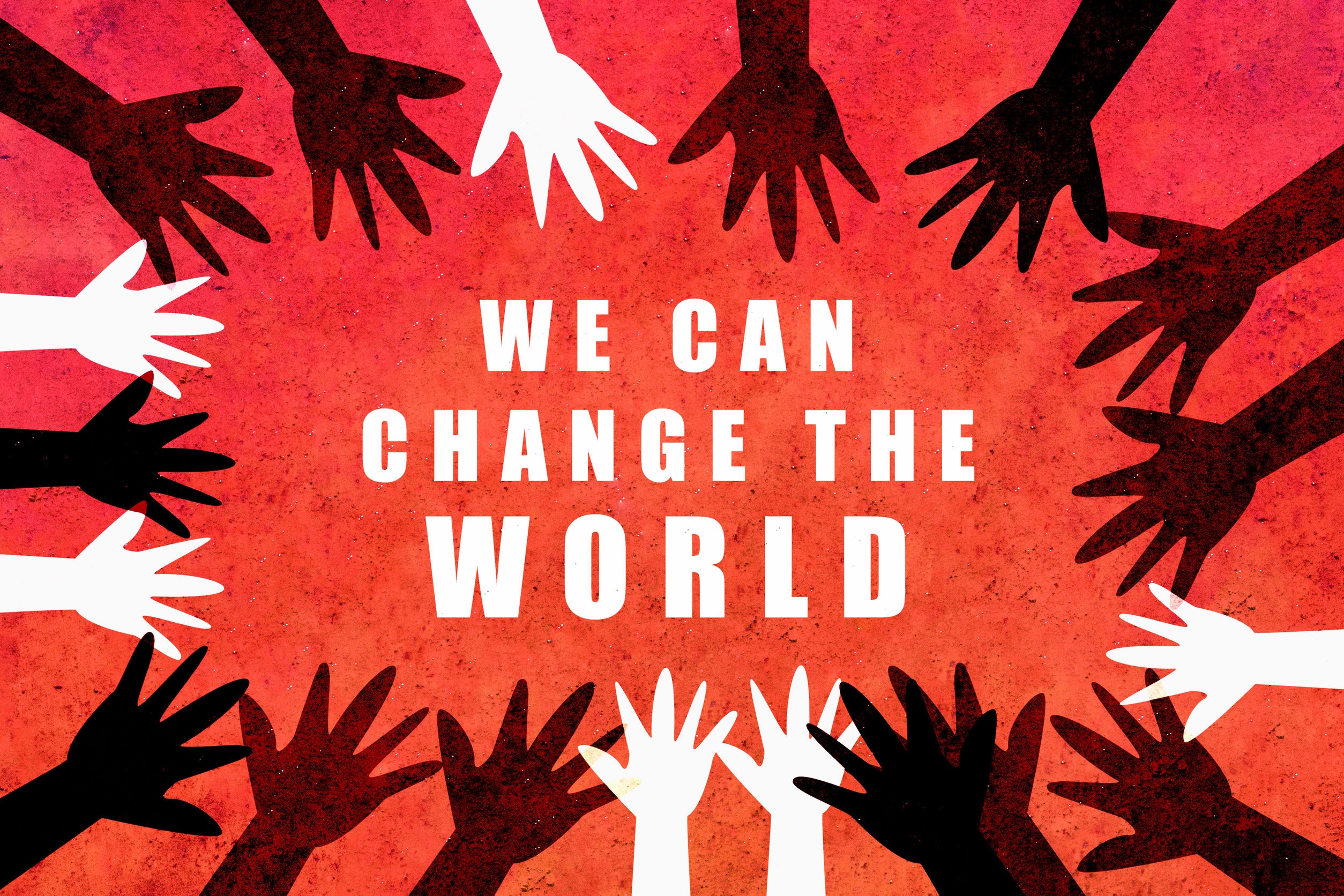 When George Floyd was killed in May 2020, outrage over police brutality and systemic racism spilled into the streets around the world.
Corporate America also joined the conversation, with many organizations reevaluating DE&I commitments, sharing their plans to invest in marginalized communities and determining how best to become an "ally." Now, as the legal case against Derek Chauvin, the Minneapolis police officer who knelt on Floyd's neck for more than nine minutes, comes to a close, organizations are once again considering how to respond.
The National Basketball Association has already made news for its warning to stakeholders about the potential for business disruption after the verdict is announced. The league's players have been vocal supporters of the Black Lives Matter movement and refused to take the court after the death of Jacob Blake at the hands of a Milwaukee police officer last year.
The NBA has instructed teams to be vigilant about the impact of a potential verdict this week in the Derek Chauvin trial for the death of George Floyd in Minneapolis, including the possibility of game postponements, sources told ESPN.

The looming specter of possible protests, civil unrest and team reactions in the aftermath of a verdict has the league office preparing for the prospect that a night or two of league games could be postponed this week, sources said.
Depending on the organization and the expectations of your many stakeholders, your company might want to plan a public statement in the aftermath of the verdict, says Conroy Boxhill, executive vice president and managing director for Porter Novelli.
"In our hyper-connected world, it's important for organizations to anticipate and plan accordingly," he says. "This means developing things like scenario plans well in advance of major business milestones or events. Advanced planning affords you the opportunity to gather with a diverse group of key decision makers to develop a communication strategy that aligns with your company values and commitments."
Boxhill also warns that missteps or gaffes are likely if the organization rushes into a response without carefully weighing all the consequences and outcomes. "In this instance, we would advise the organization to think critically about what their stakeholders would expect of them, especially employees," he says. "Your employees are your best assets and ensuring they feel supported and are provided with the resources they need only helps set your organization up to better manage collectively through trying times."
Above all, a successful response will lead with empathy and transparency—and place primary focus on employees.
"Either way you shake it, the verdict of the Chauvin trial will impact employees," says Rebecca Hoeft, chief brand officer for Sunrise Banks and a member of Ragan's Communications Leadership Council.  "Showing empathy and protecting your employees should be a priority – neither are a partisan issue."
Stakeholder of all kinds will be anxious to hear from business leaders due to waning trust in institutions and public figures, says Nick Lanyi, crisis and media expert with Ragan Consulting Group.
"People look to trusted organizations for affirmation of shared values. At a time when trust in core institutions like government, academia and the news media is waning, stakeholders are hungry for business and nonprofit leaders to step up."
What your statement should say
If you do plan on making a statement after the Chauvin verdict, what should the message contain, and who should be addressed?
"Racial justice is a deeply personal and emotional topic; it is critical to be both honest and empathetic," says Boxhill. Portner Novelli advises that this is an ideal moment to lean into purpose and core values statements. "Additionally, focus on your actions so you have demonstrable proof of your commitment to advance positive change."
One of the most important audiences after the verdict will be employees.
"As it relates to employees, it's important to communicate and express care," Boxhill says. "In moments like this, employees often look to their company's leadership for guidance, support and a sense of direction. Communications to employees should be spearheaded by senior leadership and should reflect a sense of empathy and solidarity."
Be sure to pay special attention to how the verdict will affect your BIPOC colleagues, Boxhill advises. "The messages that matter most are those that show support for the holistic well-being of your people – their mental, physical and emotional health. Whether it's reminding employees of the EAP services available to them, or providing counseling or time away from the office to reflect."
Hoeft agrees that communicators must impart a sense of caring and concern on behalf of the organization.
"At this time, employees want to feel cared for and that the organization cares—before and after the trial," she says. One example is to offer safety information and help employees navigate the potential for violent unrest that is a concern in some parts of the country.
"If your city is expecting riots, it's important to get ahead of any violence," she says, offering examples like "sharing tips about how to protect one's self and family; letting employees know what to do if they see something suspicious (see something, say something); and laying out the benefits of your organization's employee assistance program."
Once the trial concludes, Hoeft recommends continuing to share messages of hope and support daily. One tip is to offer employees an outlet for workers who want to take action. "Oftentimes, some employees will want to take action, as it's easy to feel helpless in situations like these," she says. "Be prepared for a food drive, clothing drive or other simple ways to volunteer in the community to help employees heal and feel like they're part of the solution."
Whatever you decide, make sure that the organization is aligned before moving forward with any kind of message. Hoeft puts it tersely: "Don't go rogue."
"Talk to your executive management team and ensure they are in agreement with your messaging," she advises. "This trial will be polarizing for staff and communities – test out your talking points with the executive management team as well as other trusted partners in the organization such as HR.  Sharing talking points now, prior to the trial's end, will put you ahead of the curve."
Five phases of response
Hoeft offers a framework for your organization's response to the verdict in the Chauvin trial or any other instances where a community is rocked by tragedy like the murder of George Floyd.
"When a community crisis occurs, there are five phases of response," she says.
Relief: Provide immediate relief, whether it's food, shelter, etc. for your employees in need. For example, if there is staff living where civil unrest is occurring, find a discounted hotel or, better yet, pay for their room until their neighborhood is safe.
Recovery: Provide a path to recovery for employees including finding tools, products, services or a means that assists your staff to move forward.  This could be as simple as reminding them of their Employee Assistance Program or offering Zoom counseling sessions hosted by your health care provider.
Convene: Bringing together staff (virtually) to listen and learn about the dangers, strengths and opportunities related to the recent unrest.
Hoeft says the next two phases are for organizations whose DNA "demands" that they do more:
Partner: Find the right nonprofits, businesses and universities to partner with to promote racial equity in all aspects of your community. In particular, this should deal with racial equity/inclusion for your staff, Hoeft says. For example, partner with the Red Cross for blood donations.
Voice: It's your brand's decision to speak up and have a voice both internally and externally. This is where you ask questions, such as: Where does your CEO stand? Is there a DEI statement that could be shared internally on how your brand operates? How do your values align with that statement?
The risk of silence
For organizations that opt not to speak up after the verdict is announced, what is the risk? 
"The old 'staying above the fray' strategy is no longer acceptable for many stakeholders—including a growing number of employees, customers, policy makers and investors," says Ragan Consulting's Lanyi.
"Silence is a missed opportunity," argues Boxhill. "Speaking up doesn't always require external communication. It's imperative that organizations and senior-most leaders be willing to take risks and use their platform to talk about racial justice issues." Boxhill argues that this should include the outcome of the Chuavin trial.
Even if your response isn't prefect, an authentic message could do a lot of good for your organization and the communities in which you operate. "Perfection is not a priority but having a voice is," Boxhill says. "Fear of not saying the right thing only perpetuates these issues."
There's plenty of data to support organizations speaking up on issues related to social justice, including research done by Portner Novelli. "We know from Porter Novelli's Purpose Tracker: The Business Imperative for Social Justice, seven-in-10 Americans believe companies have more responsibility than ever before to address social justice issues," Boxhill says. "And if a company purports to be Purpose-driven, it cannot shy away from this conversation."
Ensure words are met with action
For brands that decide to make a statement, it will be essential to show how those words connect to actions and outcomes.
"Businesses should be cognizant of how they are bringing their diversity, equity and inclusion commitments to life within their organizations and in the communities they serve," Boxhill says. "If you made commitments last May, now is the time to assess how you're tracking as an organization and develop plans for how you'll work to improve your DE&I efforts going forward."
COMMENT
One Response to "Experts advise careful, coordinated response to Chauvin trial verdict"
Ronald Levy

says:

"What should we SAY," management asks PR, and the PR answer should focus on what should we DO in hiring, training, sourcing and correcting—and what should we NOT do.

DO THE RIGHT DEEDS. Successful work work can begin long before hiring by company HR executives giving classes in schools and community groups on maximizing career opportunities, relating company policies the community can appreciate. Your people know what most kids and adults do not know so it can pay—for them and for your company–to tell them. Review your annual donations list, and think about who can speak up for your company's goodness if that's ever necessary. See if there's a meeting room where community groups can meet, enjoying your sandwiches and coffee.

HAVE THE RIGHT POLICIES: rules and priorities on behavior to fit in with company values. Doing this reduces incidence of wrong behavior and enables the company to point out, if a manager does something stupid, that such behavior is a violation of clear company values and rules .

OH SAY CAN YOU SEE. Encourage open or anonymous notification of a company "fairness figure" when something is happening that shouldn't. This lets the aggrieved get justice and reduces the number of times that aggrieving occurs.

It's not just what you want nor even what you do that counts but what you can PROVE. So have someone in legal that PR can call on for advice when needed, and get him or her to take with you some of the PR Daily courses on ways to win. As ye guideth the company to safety, so may ye also triumph.