Getting reporters' attention the No.1 barrier for media relations
Our recent survey looks at how PR pros see the future of media relations, its value to the business and top challenges.
What are the biggest challenges facing media relations professionals in 2022?
According to our recent survey, getting journos' attention topped the list (63%), with bandwidth to pursue opportunities coming in second (55%). Only 23% noted misinformation as a top problem with their media relations campaigns.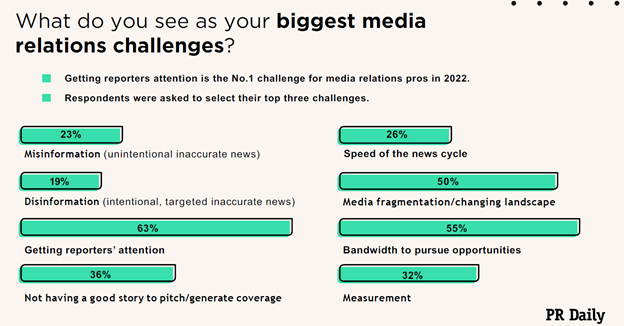 Despite the challenges, the value of media relations has never been greater, according to many respondents. Seventy percent say earned media has either gained or retained its value and 29% said it had lost some value.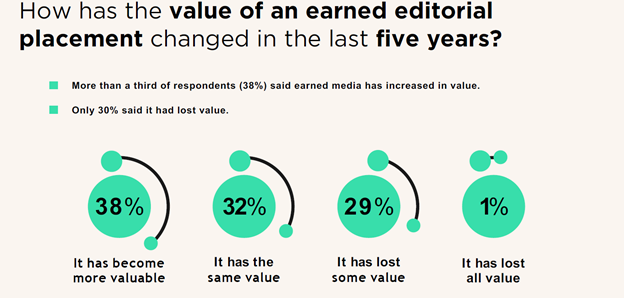 Almost half of respondents say that media relations is more important as a PR skillset than ever.
What do you think about the media relations part of the PR job? Is it a big part of what you do or is it too narrow a definition for your work?
Share your thoughts in the comments or tweet us @PRDaily.
COMMENT