How Volkswagen's name-change gambit played online
The company renamed its U.S. operations 'Voltswagen' to tout its hybrid and electric vehicle manufacturing plans. Does the stunt have more legs than similar efforts, such as IHOPs 'IHOB' ploy?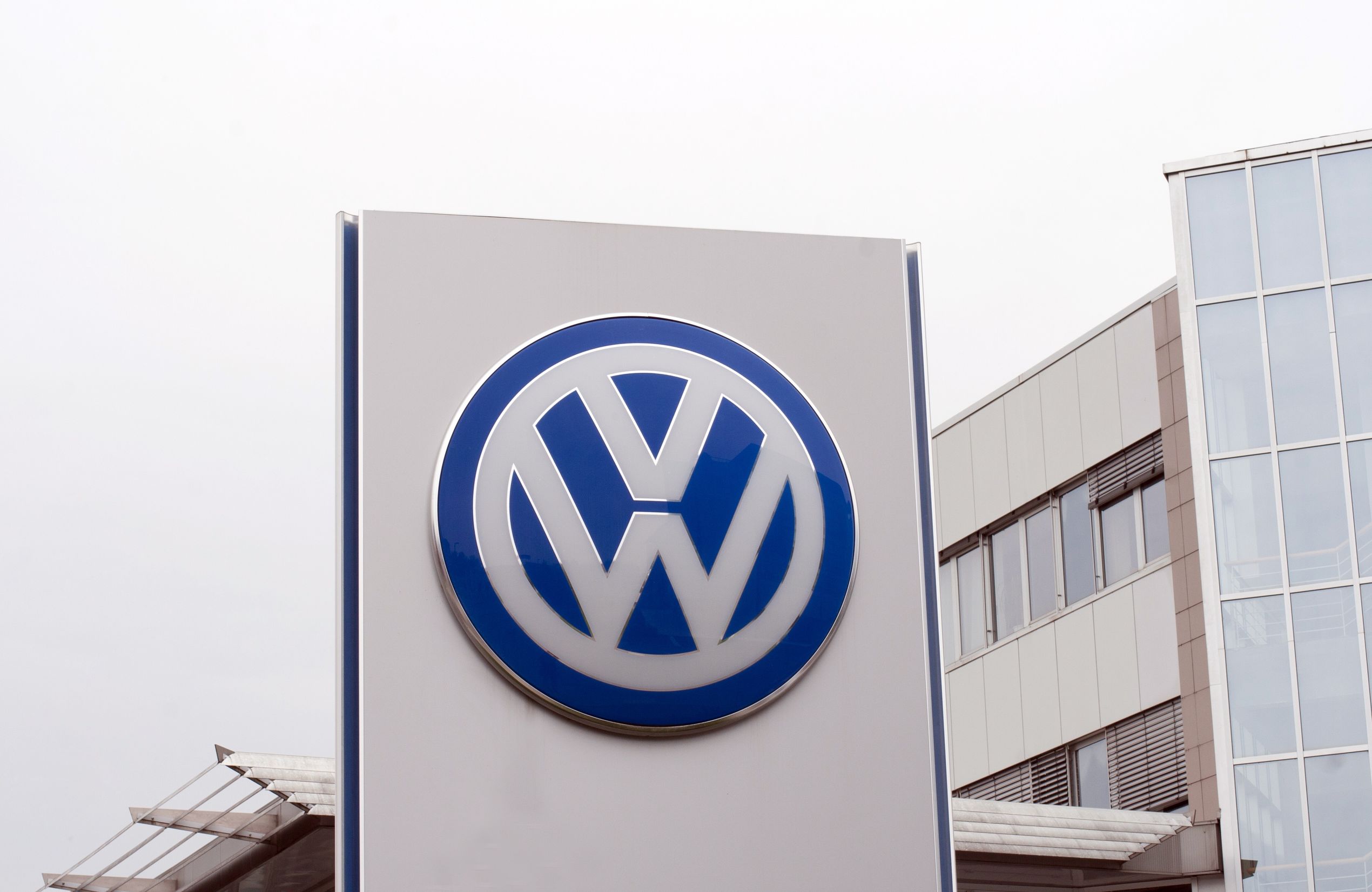 When the International House of Pancakes changed its name to "IHOB" to highlight its new line of burgers, many rolled their eyes. The stunt so irked some in the PR community that the effort made our list of top crises for 2019.
As previously reported on PR Daily:
"I think many find IHOP's brand campaigns fairly annoying and misguided," says Michelle Garrett, PR consultant and writer with Garrett Public Relations.

"First, it was the IHOb campaign—then this year it announced it was giving the P in its name a new meaning. People immediately started tweeting about what the P could stand for. Vice said in its coverage, "PR, Pandering, Promotions, Pay Attention to Us, and Proof That We Have a Lot of Money In Our Marketing Budget." And that's the thing: If they clearly have this enormous marketing budget, wouldn't it be better spent on something other than frivolous name change campaigns?"
Now Volkswagen is getting in on the name-change trend with a switch to "Voltswagen."
We know, 66 is an unusual age to change your name, but we've always been young at heart. Introducing Voltswagen. Similar to Volkswagen, but with a renewed focus on electric driving. Starting with our all-new, all-electric SUV the ID.4 – available today. #Voltswagen #ID4 pic.twitter.com/pKQKlZDCQ7

— Voltswagen (@VW) March 30, 2021
Volkswagen accidentally posted a press release on its website a month early on Monday announcing a new name for its U.S. operations, Voltswagen of America, emphasizing the German automaker's electric vehicle efforts.

A spokesman for the company declined to comment on the release, which was dated April 29 and has since been taken down.

A person familiar with the company's plans confirmed the authenticity of the release to CNBC. They asked to remain anonymous because the plans were not meant to be public yet.
The pun-inspired rebrand had some wondering if the announcement was an elaborate joke tied to upcoming April Fool's Day shenanigans—but no, the change is real, the company says.
This coming Thursday being April 1, a.k.a. April Fools' Day, it was initially unclear if this was a premature release of a real plan or just a premature release of a moderately funny gag. Fake press releases are a staple of the unofficial holiday, and car companies often get into the game with releases touting things like the Mini Yachtsman, a 2012 gag by BMW's Mini Cooper in which the company announced it was making an amphibious car. (Of course, it wasn't.)

It now appears this is no joke, though. In ads and on chrome badges on the backs of its electric vehicle, Volkswagen, in America, at least, says it will be using the Voltswagen name. The name will not appear on the gasoline-powered cars.
In the case of Voltswagen, the name change does seem to signify a more meaningful company shift than the PR stunt pulled by the International House of Interchangeable Alphabet Letters. Volkswagen says the change is to drive home the commitment the brand is making on zero-emission vehicles.
"We have said, from the beginning of our shift to an electric future, that we will build EVs for the millions, not just millionaires," explained VW CEO and President Scott Keogh in the release announcing the swap. "This name change signifies a nod to our past as the peoples' car and our firm belief that our future is in being the peoples' electric car."
The race of electric vehicle message dominance
Several automakers have tried to find headlines and market share with announcements about electric vehicles in recent months. Legacy manufacturers are struggling to find their place amid the growing trend of electric vehicles and concerns about climate change from global consumers.
Wall Street investors think Tesla is worth more than General Motors, Toyota, Volkswagen and Ford put together. And China, the world's biggest car market, recently ordered that most new cars be powered by electricity in just 15 years.

Those large forces help explain the decision by G.M.'s chief executive, Mary T. Barra, that the company will aim to sell only zero-emission cars and trucks by 2035.
A time to rebrand
However, for Volkswagen, the rebrand might make more sense as its reputation has taken a beating in recent years. The car maker was lambasted for its "Dieselgate" scandal that cost the company $35 billion.
Even now the company is wrestling with the fallout from those findings, with recently announced efforts to recoup earnings from top executives who oversaw the scandal.
An investigation VW billed as the most extensive and costly in German history found failures of duty by Martin Winterkorn, the chief executive officer of the group at the time the crisis erupted, and Rupert Stadler, then the head of the Audi division, the company said in a statement Friday.

Winterkorn, 73, failed to explain the background of VW's use of impermissible software that enabled certain diesel engines to cheat emissions tests, and didn't ensure questions raised by U.S. authorities were answered promptly, truthfully and completely, according to the company. He denies the allegations and is seeking to clarify the matter in a dialogue with VW, his lawyers said in a statement.
Changing the narrative
The marketing stunt might help recharge the company's brand perception as media outlets look to cover the groan-inducing new moniker, but it's not the only effort from VW to draw attention to its electric car plans.
The name change is by far the most outrageous move from Volkswagen to draw attention to its electric vehicle efforts. Others include Volkswagen boss Herbert Diess joining Twitter and letting a bit loose, a la Elon Musk, and the company's recent "battery day" event, where it showed off the technology it's developing. (Musk also authored a name change of his own recently, taking on the title of "Technoking" at Tesla.)
On social media the idea is getting a tough first look:
Oh I see it's April first alrea…. oh it's not.

Thanks I hate it.https://t.co/HuNSpmQ1B1

— Dieter Bohn (@backlon) March 30, 2021
Here for the inevitable ratio. This is a garbage idea.

— Stef Schrader (@stefthepef) March 30, 2021
Give.

Me.

Strength. https://t.co/GRlkSwRvsu

— Keith WR Jones (@keithwrjones) March 30, 2021
Others are pointing out that this bit of wordplay is actually already quite old:
Did they forget about this Voltswagen of 1990, or was it a tribute?) pic.twitter.com/rVDl8o4bwN

— Alexander Myshkin (@AlexanderMyshk1) March 30, 2021
Note that the NYT broke the Voltswagen story wide open in 1980. pic.twitter.com/BAdUeYIhnE

— Harry McCracken (@harrymccracken) March 29, 2021
And the skeptics aren't ready to believe the change is real—not yet.
I can't wait until we look back in a year at VW and realize that they still haven't changed their name to Voltswagen, and never will.

They're IHOB-ing us.

— Sean Haley (@sean_haley1) March 30, 2021
Consumers should also prepare for other car companies to follow suit, perhaps renaming legacy vehicles such as the Dodge Wall Charger, Che-volt-let or Cord F-150.
COMMENT
One Response to "How Volkswagen's name-change gambit played online"
Ronald Levy

says:

Not entirely revolting because this presents an opportunity to show the public (1) what the Volkwagen name means to you, and (2) what you mean to Volkswagen.

Think about the "what the Volkswagen name means to you" opportunity! When opportunity like this knocks, as PR Daily courses and memberships teach, don't knock it. There's important truth to be communicated and important money to be made.