How you should think about inclusivity in your holiday calendar
Make sure to acknowledge the wide range of backgrounds employees might have when planning holiday breaks, office parties and more.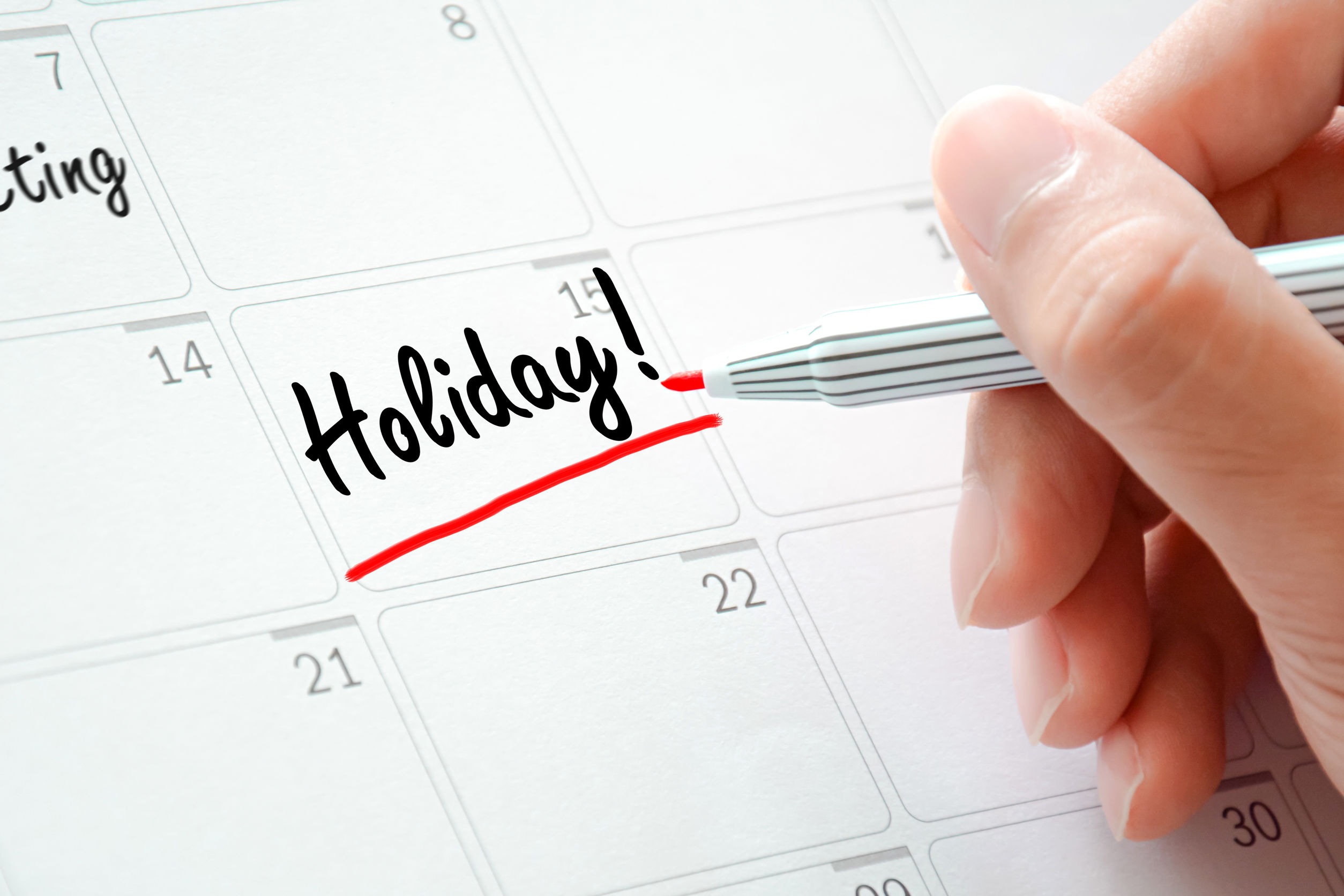 Like many agencies, my firm, Geben Communication, prides itself on being progressive and inclusive. Our paid leave policy has always included all moms and dads, who give birth or adopt. We support a range of nonprofits fighting against racism and fighting for equality. We stopped asking about salary history years ago.
Can we do more? Of course. As an industry, we all can, and must.
I've intentionally dedicated time this month to research DE&I best practices—ranging from recruiting and hiring to workplace policies and community outreach programs. Through this research, I discovered an inclusivity blind spot: our holiday calendar.
While some of the new initiatives we're implementing, such as creating a more diverse talent pipeline by building relationships with and recruiting from colleges with diverse student populations, will take time to implement and deliver tangible outcomes, some steps can happen more quickly.
Across the industry, rethinking holidays and paid time off is one relatively easy opportunity to immediately align our inclusive values with our company policies.
Traditional holiday schedules are very white and very Christian.
After being established in 1870 by Congress—an exclusive group of white, Christian men—the federal holiday calendar has only been updated a few times since. Certainly not enough to reflect the multitude of meaningful holidays, celebrations, observances and commemorations that matter to people in this country.
When I looked at our holiday calendar (which was based on the federal calendar with a few tweaks), I realized it felt very white and very Christian—even though the company's employees aren't all white, or all Christian. Unintentionally, we weren't honoring the diversity of the full team.
If we're going to be an inclusive company—and if we're going to be an inclusive industry—"the way it's always been done" isn't good enough. 
Inclusive calendars don't require requesting permission.
With perks like unlimited vacation days, agencies are known for their generous, flexible approach to paid time off. Personally, I believe if someone's abusing the policy, it's a personnel issue, not a policy issue. You might ask: If I offer unlimited PTO, why do I need to go through the hassle of updating our holiday plans? When someone needs to be out of the office for a day, they can just take a day off.
That makes sense in theory; however, there's a major difference between requesting a day off and knowing that days important to you (for religious, cultural or other personal reasons) are simply granted, no questions asked. An inclusive calendar means days out of the office aren't subject to approval.
Floating holidays
Many companies very publicly began recognizing Juneteenth as a holiday this year. Honoring the significance of Juneteenth is a good (albeit overdue) start; however, that one change isn't the end of the work. If the goal is to be intentionally inclusive with our holidays, then we need to review the calendar with a wider lens.
At Geben, we've decided to continue to close for many of the holidays included in the federal holiday calendar, including Martin Luther King Jr. Day, Memorial Day, Independence Day, Labor Day, Thanksgiving Day (and the day after), Christmas Eve, Christmas Day, New Year's Eve and New Year's Day.
To honor and recognize the diversity of our team, we also added an element to our paid time off policy: floating holidays. Each employee receives four extra days that they can use as outlined by our new policy:
Geben is strongest when individuals feel comfortable embracing their full selves at work, which means we need to create space to honor and recognize holidays, traditions and observances that may fall outside our standard holiday calendar. Options for floating days include: your birthday, Chinese New Year, Holi, Passover, President's Day, Good Friday, Rosh Hashana, Yom Kippur, Patriot Day (National Day of Service and Remembrance), Indigenous People's Day, National Coming Out Day, Election Day, Veteran's Day, Diwali, Eid ul-Fitr, and Hanukah.

Floating holidays should be used as close as possible to the official observance but must be used within one week of the official date. Floating holidays require advance notice but are not subject to approval like vacation. Notice should be given as soon as possible, ideally at least a month in advance, and must be given at least two weeks ahead of the observance.
Does a revamped holiday calendar mean we've solved the DEI puzzle? Of course not. There's no magic bullet or quick fix as we all work to break down centuries of systemic racism and other inequities.
The demonstrations this summer have inspired many of us to look inward and examine our own biases. As an industry, we need to accelerate progress. We're too white, especially when you look at industry leadership. As we learn more about ourselves and the systems we've inherited, we have a responsibility to act and right wrongs.
Sometimes that will be massive, sweeping policy changes, other times progress will look like small, but meaningful, steps.
Heather Whaling is president/founder of Geben Communication.
COMMENT
2 Responses to "How you should think about inclusivity in your holiday calendar"
Alex

says:

Hi PR Daily team, loved this article! Super informative and helpful on differentiating between unlimited PTO and floating holidays (no approvals needed or questions asked).

I noticed there was a small typo, "Honoring the significance of Juneteenth ia a good (albeit overdue) start; however, that one change isn't the end of the work.", and I wanted to flag this to you!

Hope this helps and have a great rest of your week. Hope you enjoy your time off this week (if you're in the U.S.)!
Ted Kitterman

says:

Thanks Alex. We have updated the piece.