Is Clubhouse the next big social media platform for brands?
Here's what communicators should know about the latest social platform and its audio format, as more and more users sign on—and what competitors await.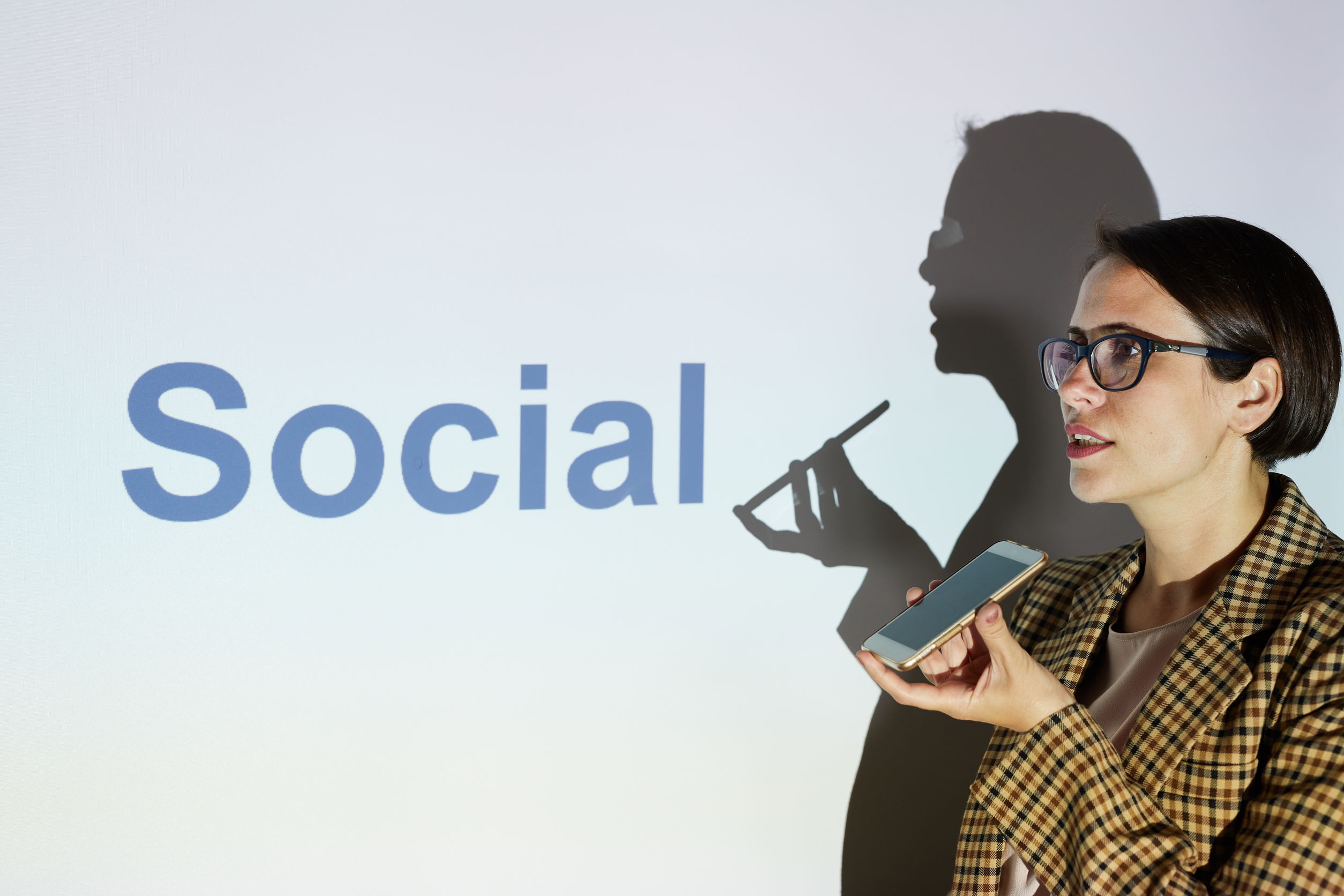 Editor's note: This article is a re-run as part of our countdown of top stories from the past year.
If you've been spending much time on social media lately you're probably seeing some of the online buzz about the emerging new social audio platform Clubhouse, and more recently, the Twitter backed competitor, Spaces, which has just launched in Beta.
Using the two audio-based social networking apps feels like a mix of listening to a live podcast and attending a Ted Talk where you can jump up on stage and ask questions—or host your own talk on any topic at any time.
Spaces is in very early Beta testing that's only been made available to a few select Twitter users. Clubhouse is more widely accessible, but by invite only and, so far, only available on iOS as they continue to develop the app. Even with limited invites, Clubhouse has already quickly scaled to over six million users (most of those in the last 2 weeks) and just last week secured a $100 million investment led by existing investor Andreessen Horowitz. Axios has reported that this latest $100 million round now values the company at $1 billion, showing Silicon Valley is very much sold on social voice being the next big thing.
Because Clubhouse is still by invite only, you might find yourself in a small room striking up a conversation with anyone from Drake, one of the Sharks from the "Shark Tank," your favorite YouTuber or Oprah who is using an anonymous account to test out the app. In many ways, it feels very much like the early days of Twitter, where the community is full of interesting people from the tech industry, marketers, celebrities, investors and influencers. The exclusivity (each user can only invite a limited amount of their contacts—two to start) has meant it's a fairly curated conversation with interesting people offering their expertise and adding value to the growing new community, particularly if you follow the right accounts.
As I've begun using Clubhouse a few things have jumped out.
First, this is going to get much, much bigger. The app is highly addictive and offers an experience quite unlike what you will find on any other social platform. Audio brings a greater authenticity to online conversations and also allows you to quickly build deeper connections. It's also ephemeral. The apps don't allow recording (although you could technically record, but it would be going against their terms of service). So, at least for now, that means the conversations are not archived and are not searchable, so users don't feel the same pressure they do to be polished and perfect in every engagement as they do on other social platforms (yes—I'm talking about you, Instagram).
Second, it's clear this is very early days still and Clubhouse may emerge as the dominant player or could be quickly displaced by Twitter Spaces or other competitors. That being said, they do have a significant first mover advantage and the right kind of highly engaged community that can make an app like this catch fire and become the next Twitter, Instagram or TikTok (hopefully not going the route of the next Periscope or Meerkat).
Both Clubhouse and Spaces are platforms that will provide significant new opportunities for brands and marketing. How will this lend itself to PR and communications? Here are just a few of the use cases that jump out right away:
1. Executive profiling. In the world of COVID-19, lockdowns and travel bans, there's not a lot of great business conferences and events happening to get your C-suite in front of the right audience. On Clubhouse, you can quickly build a room where your senior executive team, new product developers or brand ambassadors could engage in an intimate conversation at scale. You can see a lot of effort going into personal branding on the platform already and how, in the near term, it's filling the void for the networking component of events like SWSX or CES.
2. Influencer engagement. This also seems to be a medium that will naturally lend itself to working with influencers and key opinion leaders (KOLs).
We will quickly see two streams of influencers emerge in social audio. First, those who already have substantial followings on other social platforms, like Youtube or TikTok, and bring their dedicated fan base with them to social audio. While they will have a built-in audience, it will be interesting to see if they can be engaging enough in an audio-only platform to keep their followers' attention. At the same time, I also think we'll see a new group of early adopters, who show they can be great room hosts and drive great conversations, emerging as a new category of influencers.
3. Disseminating news. There aren't a large number of reporters and media outlets on the app yet, but as this community grows, I know we'll see them coming up with all kinds of great use cases for social audio. I can see people starting to create rooms for breaking news events like a protest, political convention or product launch and finding a large and engaged audience on the platform tuning in for live coverage. It will be a natural medium for those who work in broadcast media, and I can also see it as being a great tool to reinvent the traditional press conference, giving access to newsmakers for both media outlets and the general public simultaneously.
The way the app is structured you can dive into almost any topic area you are interested in and, at least so far, it doesn't feel like Facebook, Instagram, TikTok or Twitter where an algorithm is highly influencing who and what you will see. This allows you to get access to a wide range of different perspectives, and also seems to be creating an environment where diverse voices from different ethnic, social and economic backgrounds can come together in the same space, find their voice and have access to a broader audience.
If you've tried out Clubhouse or Spaces, I would love to hear your experience so far and how you think it might be relevant for brands and marketing. If you haven't yet tried it out and are looking to get on the app, feel free to DM me on Twitter (@brodiedavid) and as I get new invites I will be happy to help get more people access. Your first step should be downloading the app on the app store and reserving your username. Once you do, get on Clubhouse you can also follow me there @brodiedavid. I look forward to having you join the conversation.
David Brodie is senior vice president and general manager with Citizen Relations.
COMMENT
2 Responses to "Is Clubhouse the next big social media platform for brands?"
Well written, David. I have been navigating Clubhouse for a little less than a month now and you are right on track about new influencers and news spread.

This is a different kind of platform. It can be a flash mob or fully organized conference, but no matter what the structure or advance notice, it is a limitless set of nuanced voices, both hearalding and collaborating at once, to bring ideas together – to bring people together.