Is humor the answer for getting consumers to wear a mask?
A Miami agency is trying to reach audiences who are proving difficult to convince that masks are a necessary inconvenience.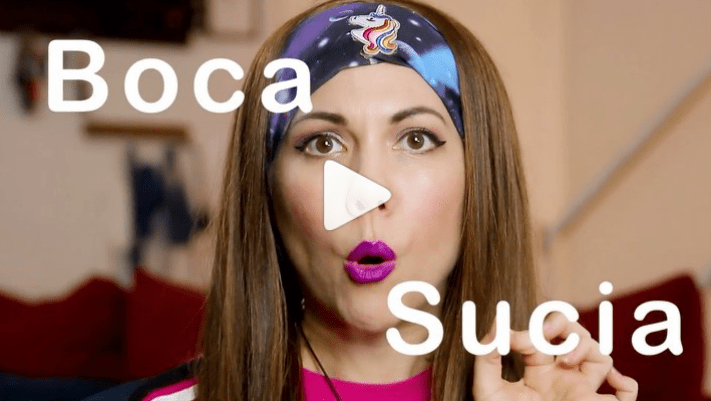 Convincing people to wear a mask has proved difficult for communicators in the U.S.
It didn't help that government experts dithered and cast doubt on the efficacy of masks in the early stages of the pandemic , a decision based on incomplete information and a lack of understanding about the prevalence of COVID-19. Now, experts say that wearing a mask is one of the best things Americans can do to limit the novel coronavirus' spread.
But how can communicators convince skeptical audiences? Even if you write off the customers who throw a tantrum in the checkout line at Costco, there are plenty of people who just haven't been convinced that wearing a mask is an effective and essential action to take when going out in public.
Would another approach work? Beber Silverstein Group in Miami, Florida, is willing to try.
Christine Bucan, an executive vice president at the agency, explains how her team came up with the idea for a campaign it's calling "Boca Sucia."
"Generic 'wear a mask' commercials don't seem to be changing the behavior of those who refuse to wear a mask," she says, "so we created a campaign using humor that we believe will resonate with our target audience of young adults in South Florida. With humor, the content is more likely to be shared and we are creating an emotional connection with our target audience."
Boca Sucia plays off a Miami expression, "pata sucia," which translates to "dirty foot" and is used to tease someone who takes off their shoes in public. Bucan says the agency hopes the message will land for its target audience of people in their 20s and 30s—who seem to be  the biggest offenders of fueling COVID-19's spread in South Florida.
The video also features local talent   to lend some millennial bona fides to help sway young viewers.
"Because we are playing off the Miami expression pata sucia, we knew we wanted to ask comedian Jenny Lorenzo, who helped make the moniker famous with her hilarious videos," says Bucan. "Other talent includes agency friends and colleagues.  Everyone who worked on this video – from talent to the editors – participated pro bono."
The campaign is being shared on social media—but media outlets have picked up the piece as well.
What are the big takeaways from the pros behind the lighthearted campaign?
"We have been pleasantly surprised and proud of the cooperation and enthusiasm of everyone involved in making this video possible," says Bucan.
"All understood the importance of getting this message out to the community in hopes of stopping the spread of COVID-19, and they willingly gave their time and energy to help make it happen. From all the people featured in the video (and there were more that we did not have the time to include), to the editor (Mike Coe, Coe Editorial), the sound engineer (Steve Johnston, Outpost Audio), and all the employees at Beber Silverstein Group who worked on this project."
How are you trying to engage audiences around health and safety practices during the pandemic, PR Daily readers?
COMMENT
4 Responses to "Is humor the answer for getting consumers to wear a mask?"