KFC's successful campaign provides relief to communities throughout pandemic
The fried chicken chain donated food and funds to its employees and neighborhoods within its communities. Its campaign has earned first place in the Crisis Communications Campaign category of PR Daily's 2020 Content Marketing Awards.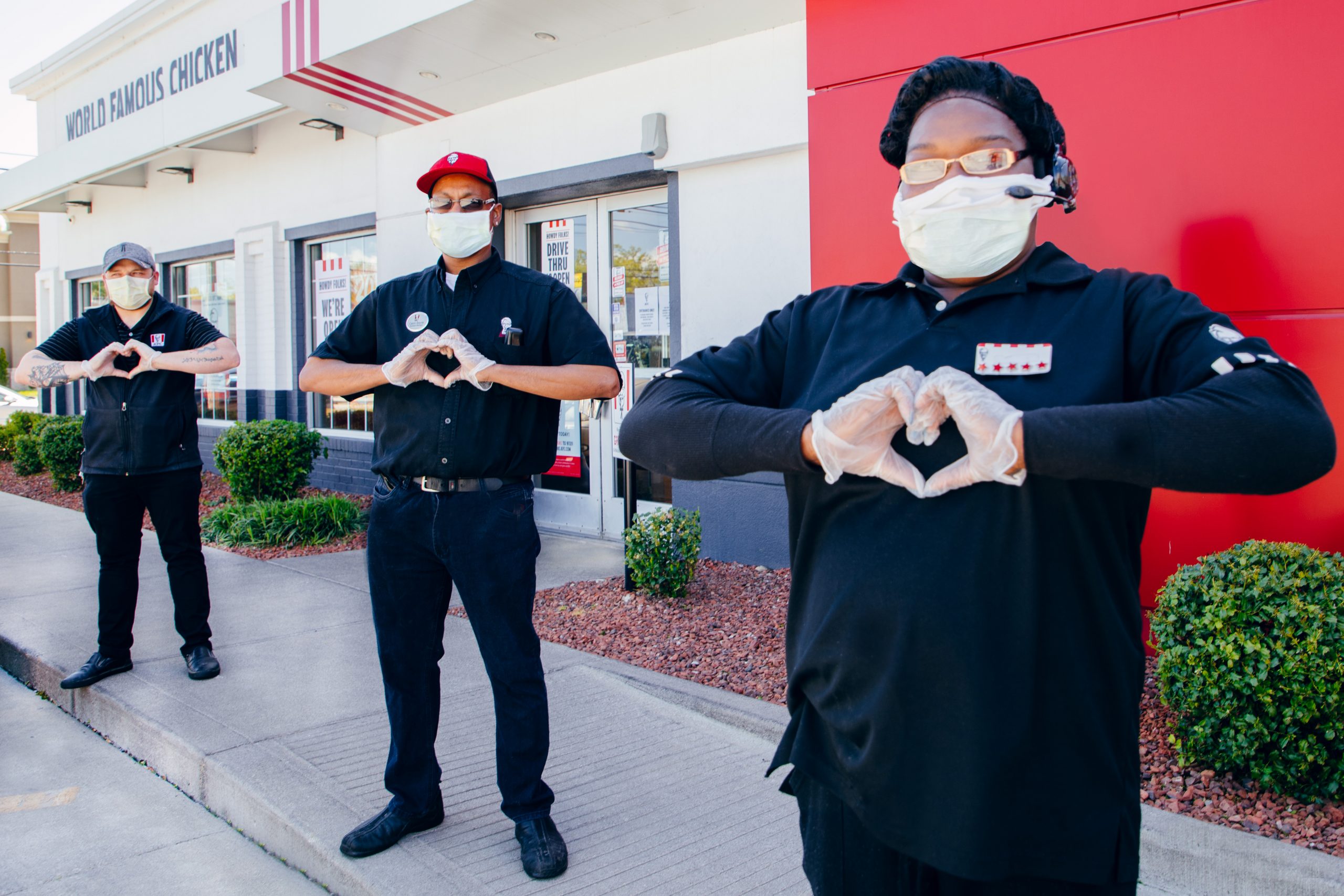 Supporting its communities is in KFC's DNA.
So, when COVID-19 struck the communities it served, the fried chicken restaurant jumped into action with its Feeding Our Communities campaign.
It tapped its philanthropic partners and charitable organizations to help address major issues facing KFC employees and communities during the pandemic. KFC also created surveys and a Facebook page to identify employees' concerns and keep morale up.
Among the achievements throughout the campaign were a $400,000 donation made to its corporate partner Blessings in a Backpack that helped feed 100,000 elementary school children impacted COVID-19, and it worked with its Harvest program to donate more than 600,000 meals.
Positive coverage for its campaign ran in major outlets, including The Tonight Show, Ad Age, Forbes and Eater. In total, earned media resulted in more than 1,000 articles and 2.6 billion impressions.
Its social media efforts received 3,450 posts and nearly 235 million impressions.
Learn more about Ragan's and PR Daily's current and upcoming awards programs here.
COMMENT
One Response to "KFC's successful campaign provides relief to communities throughout pandemic"
Ronald N Levy

says:

The BIG winners of PR Daily's awards are not just those selected as winners but their clients and employers. That's because, although it's unspoken, winners not only achieve more but fail less and are safer bets.

Winners win not only prizes but new business and new jobs. It's hard for bosses to foresee how each candidate will perform if selected. Even for experienced recruiters and managers, candidates can begin to sound alike and even look alike. But for those who have won a PR Daily award, it's a sign that these people are winners and are likely to succeed in the future. Who wouldn't rather employ a winner than a non-winner?

A drawback to hiring a PR Daily award winner or honorable mention is that many of these people may promptly start getting more money. But paying more may get an employer not only more ability to succeed but also more peace of mind. A client or boss can spend less time skeptically watching and more time enjoying.