Peloton cuts jobs and shakes up C-suite, J&J defends halting vaccine production and more comms gigs are going remote
Also: how Panera's trying to 'put a ring on it' the day after Valentine's Day, a new survey for social media pros and more.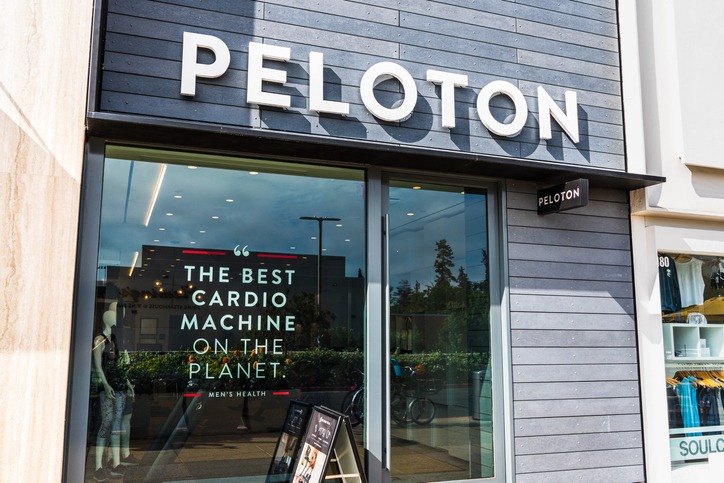 Hello, communicators:
Joe Burrow and Matt Stafford won't be the only ones vying for a ring next weekend.
To mark the proximity of Valentine's Day to this year's Super Bowl, Panera Bread is offering a hilarious and mouth-watering Valentine's Day promotion that involves a diamond, unlimited coffee, and, of course, a bread bowl.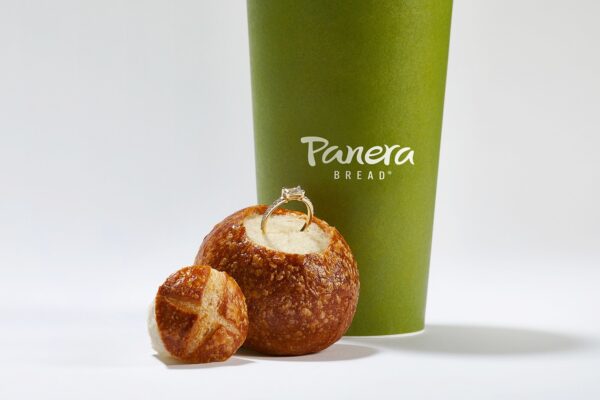 Entrants to the contest—which involves tweeting or Instagramming a photo of yourself enjoying some Panera—will have the chance to be one of 22 winners who receive one year of unlimited coffee and a baguette-cut diamond ring (yes, a real diamond ring) in a bread bowl-shaped ring box.
It's unclear if the bread-bowl inspired ring box will be edible, but a girl can dream.
"'For those waking up feeling defeated, nothing perks you up better than unlimited coffee and a delicious baguette—and we're leveling that up this year,' said Drayton Martin, VP of brand building at Panera Bread. 'This time of year can be filled with ups and downs and wins and losses—but Panera is always there to help fill your cup. The beautiful baguette-cut ring is an ode to our artisanal bread, which paired with our Unlimited Sip Club is sure to make our guests' day shine a little brighter.'"
With this campaign, Panera is positioning itself as both a shoulder to cry on if your boyfriend doesn't want to define the relationship and as a pick-me-up for Bengals fans the day after they inevitably lose (apologies to Joe Burrow and his fans).
Here are today's other top stories:
Peloton CEO's departure note reveals mass layoffs, other changes
Peloton's turbulent recent history might be finally in the rear view as founder and CEO John Foley announced he would step down from his position and shared that several other senior employees will also depart.
Foley took much of the responsibility for the exercise equipment company's downfall in his farewell note, troubles which culminated in a volatile market performance and musings about the organization's plans to wind down production of stationary bikes and treadmills. The company also announced layoffs of 2,800 workers.
CNBC reports that Foley acknowledged the missteps to analysts on a conference call, saying, "We own it. I own it. And we are holding ourselves accountable. That starts today."
In a note to Peloton team members and shareholders, Foley announced the plan to part ways with 2,800 employees and mainly placed blame for the layoffs on an unpredictable supply chain.
Foley also noted that William Lynch, Peloton's president, and Jill Foley, VP of apparel (and Foley's wife) will both step down from their respective roles.
From Foley's note to team members and shareholders:
"We're also taking a clear-eyed look at our culture and, if we're honest with ourselves, we see some things that need to change. One of these things is optimizing processes for making decisions—which includes creating more space for debate to get to the right decisions, empowering the right folks to be decision makers, and supporting decisions once made so we can enhance our execution. You can expect this to be a priority for [incoming CEO] Barry and our leadership team in the coming year."
Why it matters: It's clear that investors and customers didn't believe in Foley's ability to guide the company out of this trough, but the fact that he and Lynch will both remain with the company in less prominent roles effectively shows that the leadership change isn't motivated by legal concerns or bad blood. Barry McCarthy's new role as CEO and president of the company speaks to Foley's statement about company culture and making decisions—and hopefully gives investors and stakeholders confidence in a more agile and effective company leadership moving forward.
---
MEASURED THOUGHTS
An infographic from Visual Capitalist's Datastream shows remote job postings in the media and communications industry jumped by nearly nine percentage points from 2020 to 2021.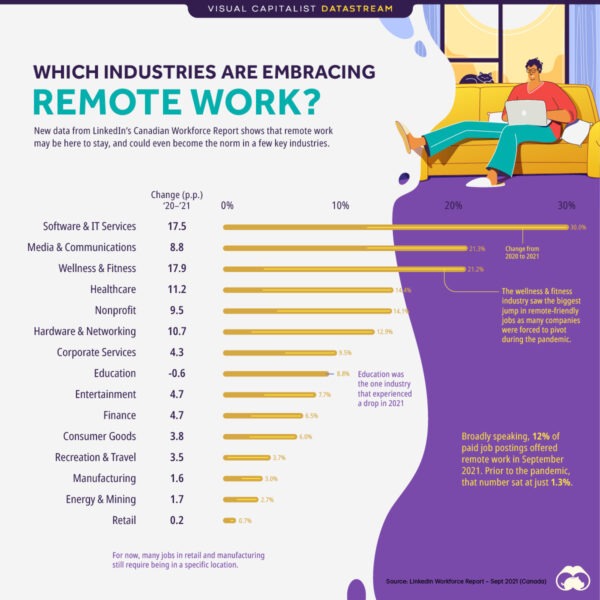 The data, taken from LinkedIn's Canadian Workforce Report, shows that while just 12.5% of Canadian job postings for comms positions were listed as remote on the site in 2020, by 2021, the number had increased to 21.3%.  The data from Canada offers a glimpse at a trend that has affected jobs across economies in North America and Europe.
The concept of remote work is nothing new, especially as we near the two-year anniversary of the COVID-19 pandemic, but the trend is especially clear in the communications field.
Has your communications job transitioned to fully remote? Let us know on Twitter using the hashtag #DailyScoop.
Check out more from the Visual Capitalist infographic here, and more from the LinkedIn Workforce Report here.
---
TAKE OUR SURVEY
We want to know about your career as a social media professional.
How big is your team? Are you valued at your organization?
If you're interested in helping benchmark the career path potential of social media professionals and shedding light on how social media is internally managed, viewed and evaluated, take our survey. The Social Media Career Survey is a follow-up to a 2020 report by the Institute for Public Relations, Ragan Communications and the University of Florida.
Whether you're in charge of company social media or involved in social media for a client, we welcome your participation.
Respondents will receive a full report on the findings, which will also be shared on PR Daily.   Responses will remain confidential.
J&J defends decision to halt COVID vaccine production
A New York Times report found that Johnson & Johnson hasn't been producing its one-shot COVID-19 vaccine since late 2021—a move that apparently took the company's customers in low-income countries by surprise.
The easy-to-transport, single-shot J&J/Janssen vaccine, while less popular than competitors Moderna and Pfizer in the United States because of its link to a rare but serious blood clot disorder, has been hailed as the developing world's answer to the pandemic.
J&J customers, like the African Union and Covax, see the pause in production as a threat to immunizing much of the African continent against the virus. Undercutting J&J's message: This isn't the first time the company hasn't made good on its vaccine-related promises.
Dr. Seth Berkley, who helps run Covax as the chief executive of Gavi, said the Johnson & Johnson vaccine had been at the center of the program's strategy for fighting Covid last year. But because of Johnson & Johnson's delay in delivering doses, Covax has increasingly looked to other vaccine providers.

"We really needed their doses in 2021, and we were counting on them," Dr. Berkley said. "They didn't deliver. So we had to find other doses to meet the countries' needs."
J&J spokesperson Jake Sargent told the New York Times that the company was "focused on ensuring our vaccine is available where people are in need" and that its global production network "is working day and night' to help fight the pandemic."
Why it matters: Crisis response communications must have clear action steps. Johnson & Johnson is assuring its customers that it already has the supply necessary to fulfill its promise of 17 million donated shots to countries in the African Union, but in this era of distrust, customers aren't taking the company at its word. Sargent's statement doesn't identify any concrete steps the company is taking to make sure the need is met—a necessary reassurance given the organization's vaccine supply track record.
Announcing the PR Daily Leadership Network
PR Daily has launched the PR Daily Leadership Network, a unique membership group from Ragan Communications offering peer-to-peer advisory and team training along with a unique slate of resources and events to help public relations professionals break through the noise, increase their visibility and forge meaningful connections.
The Network provides daily insights and coverage on a range of topics including media relations, social media, measurement, Diversity, Equity & Inclusion, branding, thought leadership and crisis communications.
"The fast pace of change coupled with the demand on public relations professionals to protect and sometimes defend their company's reputation make it imperative for leaders to tap into the wisdom of other communicators and continue to learn and grow," says Diane Schwartz, CEO of Ragan Communications. "The PR Daily Leadership Network provides the answers but also encourages members to question the status quo and push for positive change."
Visit leadership.prdaily.com to learn more.
COMMENT