Report: 83% of millennials want brands to align with them on values
Compatible cultural identification, strong stands by company leaders and the influence of, well, influencers help sway young consumers—but don't discount word-of-mouth and online reviews.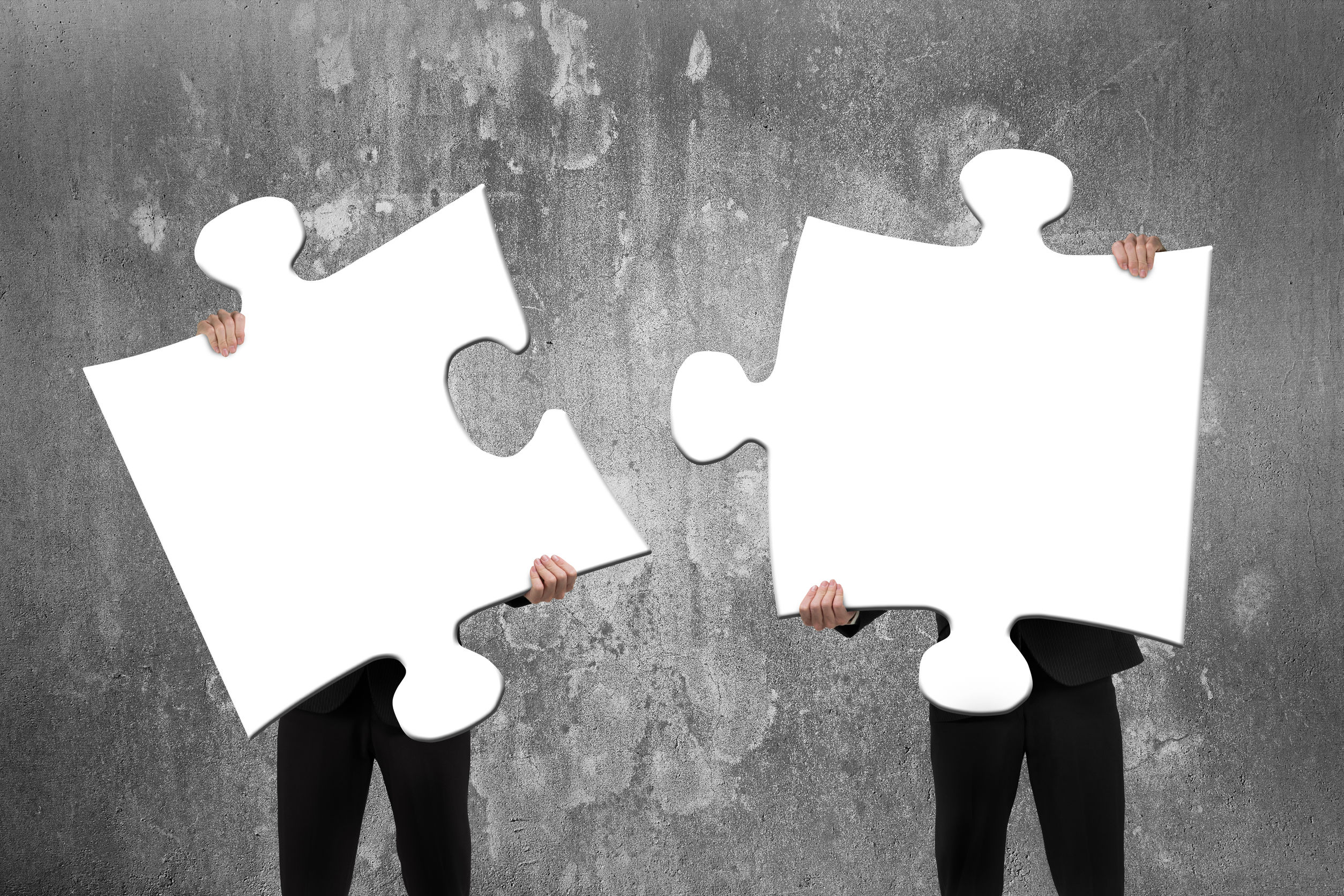 Editor's note: This article is a re-run as part of our countdown of top stories from the past year.
Younger demographics are changing the way marketers interact with consumers.
For audiences in the millennial demographic, it's crucial for brand managers to demonstrate that they align on social issues. For these young consumers, 83% want companies to align with their values and 76% want CEOs to speak out on issues they care about. That's according to 5WPR's 2020 Consumer Culture Report.
How does your willingness to speak up affect the bottom line?
About two-thirds (65%) of millennials say they have boycotted a brand that took the opposing stance on an issue, and 62% favor products that show off their political and social beliefs.
That's in contrast with older consumers, who are far less likely to buy items that express their cultural identity. For the 55+ demographic, only 21% say they prefer buying items that show off their political and cultural beliefs.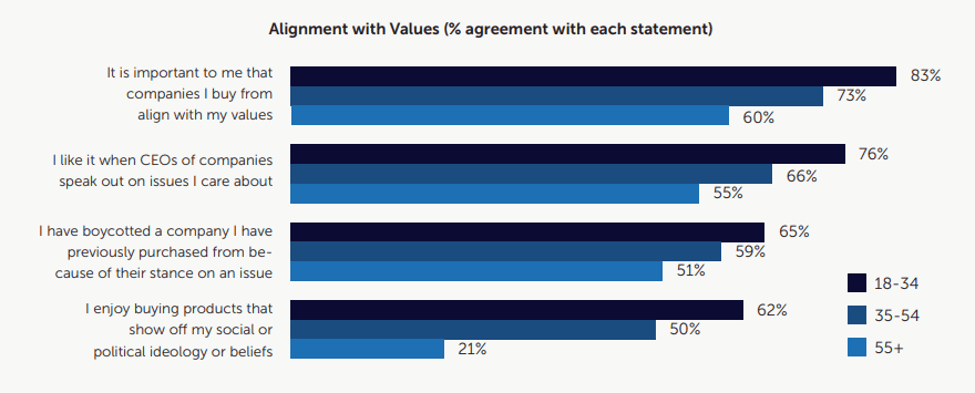 Image courtesy of 5WPR's 2020 Consumer Culture Report.
That's not where the generational differences stop. For example, younger audiences are much more likely to be influenced by social media, yet they are also more influenced by old-fashioned word-of-mouth promotion than anything else.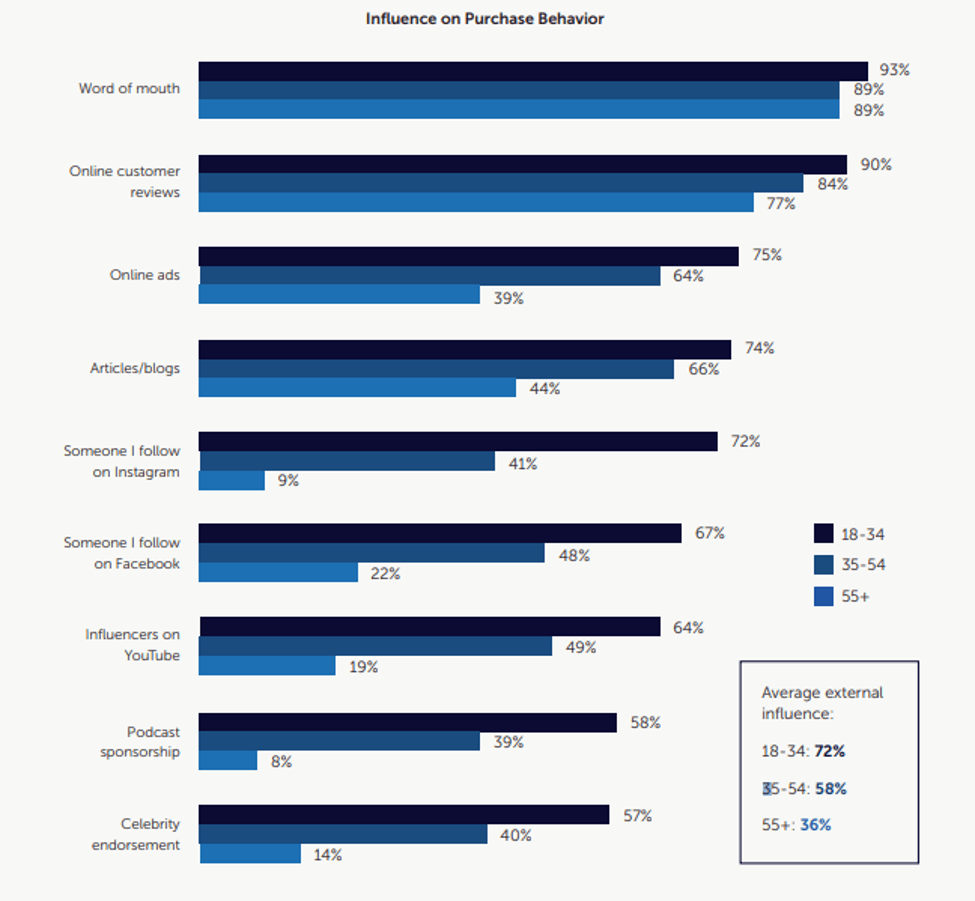 Image courtesy of 5WPR's 2020 Consumer Culture Report.
Some tactics might be more worth your time if you are primarily targeting younger audiences. For example, a sponsored blog post will get traction with about a third of consumers in the 18–34 age bracket, but it will do almost nothing for consumers 55 and older.
However, all generations are influenced by articles in magazines and traditional media.

Even those consumers who identify as being influenced by a platform like Instagram aren't as likely to be converted into customers as you might think.
Of consumers who say they have been influenced by what they saw on the photo-sharing app, only 35% had bought something because of an ad they saw, and 36% had purchased an item recommended by an influencer. They were much more likely to click on an ad or story to learn more about a product than they were to make a purchase.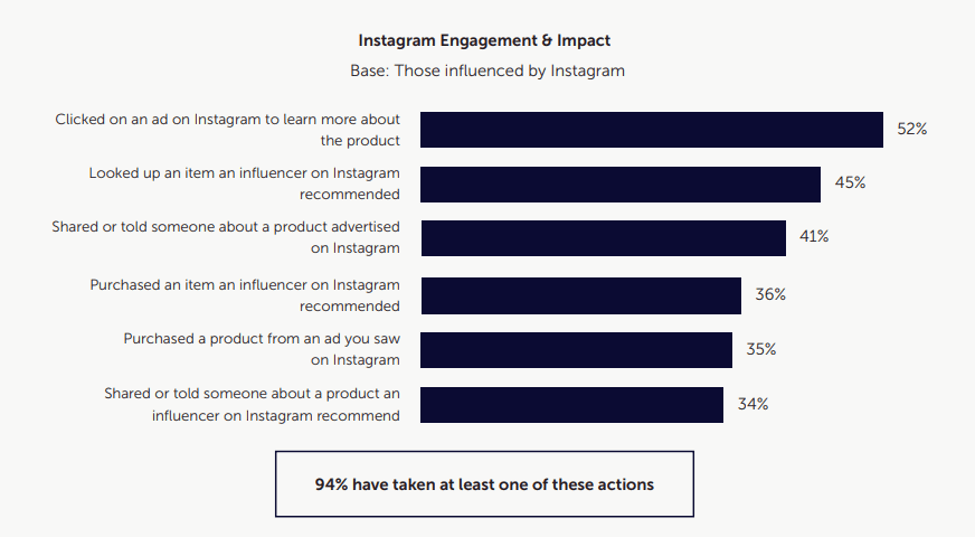 To learn more, download the full report.
COMMENT