State Farm and St. Jude embrace #GivingTuesday, McDonald's offers free McRibs to fans who shave, and Starbucks gives free coffee to frontline workers
Also: Burger King racks up engagement with tweets tied to Utah monolith, Hawaii entices remote workers with free tickets, mobile wallet consumers spend more per purchase, and more.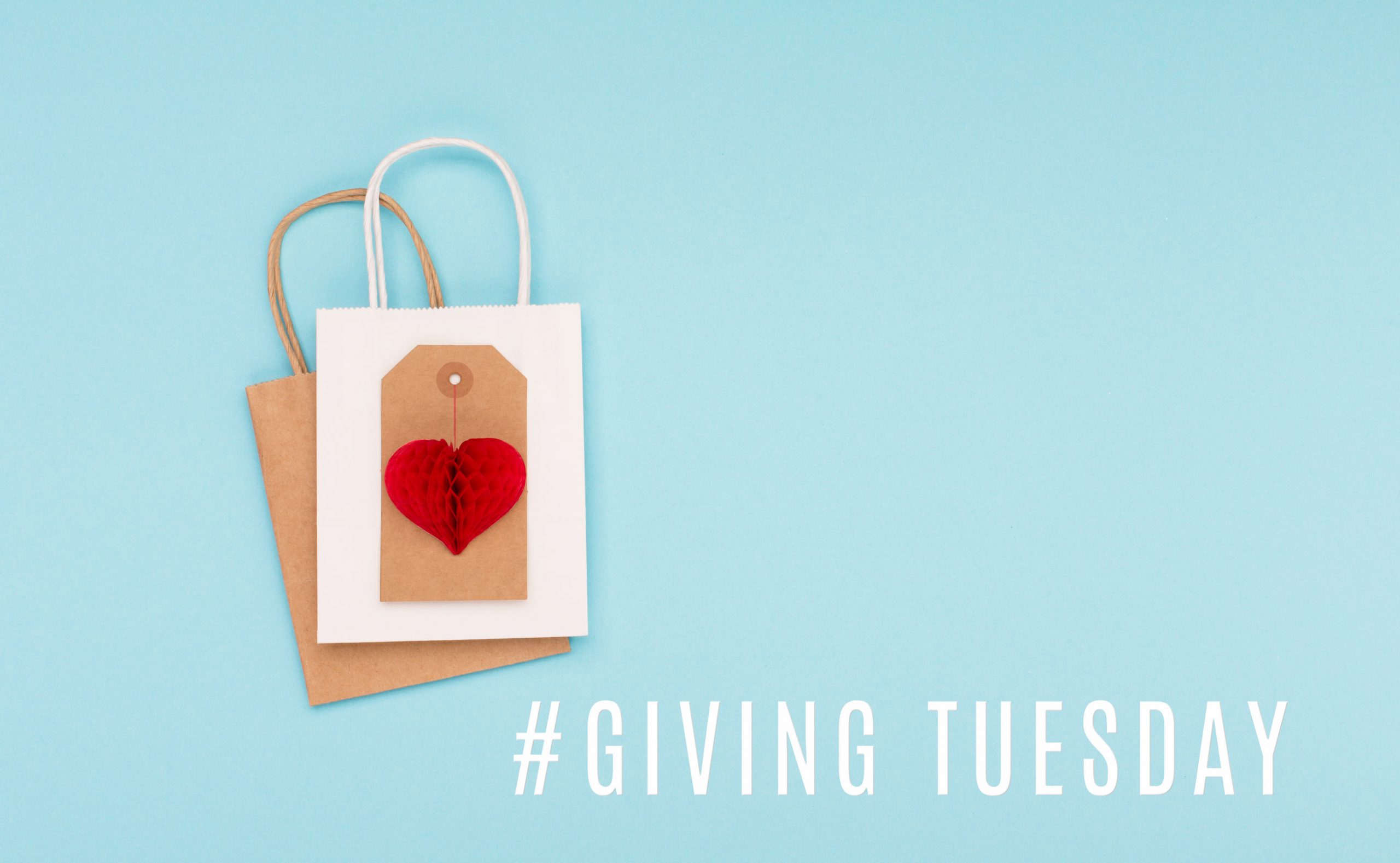 Hello, communicators:
Social media is buzzing over the sudden removal of a mysterious monolith in Utah. The column sparked online conversation and headlines after it was spotted on Nov. 18, The New York Times reported—and 10 days later, it was gone.
As theories fly and headlines continue over the mysterious sculpture and its absence, Burger King's social media team quickly stole a bit of the limelight:
who did this pic.twitter.com/6ukko8wxfr

— Burger King (@BurgerKing) November 30, 2020
ok, this is getting out of hand pic.twitter.com/Q7qxq39qqE

— Burger King (@BurgerKing) November 30, 2020
Here are today's top stories:
Brand managers promote #GivingTuesday
On the heels of a busy Black Friday and Cyber Monday, many social media teams are encouraging their organizations' followers to give back during #GivingTuesday. Several organizations, including State Farm and St. Jude Children's Research Hospital, are teaming up and encouraging interaction as well as donations through livestreams with content creators and influencers:
Mondays are a little bit more bearable when you know that tomorrow is #GivingTuesday. Don't forget to join @MatPatGT and @StateFarm tomorrow on @YouTube as we raise money for @StJude! https://t.co/w3qproNisF

— Jake from State Farm (@JakeStateFarm) November 30, 2020
Don't forget! We are going live today at 12PM CT with @MatPatGT and @CordyPatrick for The Game Theory $1M Challenge #forStJude. Set your reminder now: https://t.co/K4lBVD4PUz pic.twitter.com/nNuPBg7GDE

— St. Jude (@StJude) December 1, 2020
Facebook and Instagram are matching donations and boosting campaign visibility with tools:
Tomorrow on #GivingTuesday, we're matching up to $7 million in ​eligible donations to US nonprofits made on @facebookapp.

Get involved by starting or donating to a fundraiser ✨ pic.twitter.com/9e6Jz53IwW

— Facebook (@Facebook) December 1, 2020
Show up for veterans, the trans community, foster kids and more people who could use support 💓

Check out this schedule of Lives happening tomorrow for #GivingTuesday https://t.co/ZrX5SS25y5 pic.twitter.com/17d2Jf3d6e

— Instagram (@instagram) November 30, 2020
Social media managers at the University of New Mexico and at Baylor University posted simple and straightforward requests for support:
What better way to start the holiday season than giving back to the UNM students and community? Today, UNM will once again be participating in #GivingTuesday. Read more about participating: https://t.co/jbGr9iEVpq pic.twitter.com/MVfEULustJ

— Univ. of New Mexico (@UNM) December 1, 2020
Your feed has likely already alerted you that today is #GivingTuesday.

There are lots of places worthy of support. We hope you give to those close to your heart.

If Baylor is one of those — thank you!

(Gifts are accepted with thanksgiving 24/7/365 at https://t.co/zDtFtOJgz5.) pic.twitter.com/6oLIUoqF32

— Baylor University (@Baylor) December 1, 2020
Why it's important: It's easy for consumers to get fatigued at the number of promotions surrounding Black Friday, so think outside the box to stand out on Giving Tuesday. Lean into your storytelling skills; connecting with consumers through human-interest stories and emotion are the most effective ways to encourage consumers to open their wallets.
---
TACTICALLY SPEAKING
Starbucks announced that it's giving free coffee (hot or iced) to frontline responders at participating locations throughout December, to show the company's appreciation "for those keeping our communities safe during COVID-19."
In a press release, Starbucks announced a $100,000 donation to National Alliance on Mental Illness, which supports virtual mental resources for these workers. The company also "has plans to surprise 50,000 front-line responders with care packages and Starbucks gift cards this holiday season."
"Our hope with this is to reignite the movement of gratitude and to show those on the front line how much they are appreciated," Virginia Tenpenny, Starbucks vice president of global social impact, said in an interview with USA TODAY. "For us, we believe that one way we can do this is by offering a free cup of coffee."
Starbucks latest effort offers an excellent example of corporate social responsibility that fits both its brand and the current landscape during the COVID-19 crisis. Use this as a guide as you consider ways that your organization can give back.
---
MEASURED THOUGHTS
OneDine recently published an infographic revealing the rise of QR codes throughout restaurants in the U.S. during COVID-19, reporting that 57% of consumers plan to use contactless payment after the pandemic.
Not only do QR codes reduce literal touchpoints when consumers order and eat food, people who use mobile wallets purchase items at a 23% higher rate than those paying with card or cash. They also spend 2.4% more on each purchase.

---
CRISIS LEADERSHIP NETWORK
Looking for more insight on how to address the current global crisis and lead your organization into a strong recovery?
Join Ragan's Crisis Leadership Network to network and brainstorm with peers, get the latest intelligence and research and start to strategize for the future of your organization.
Learn more about this exclusive membership here.
McDonald's offers free McRib sandwiches to groomed consumers
The fast food chain is bringing back its McRib sandwich on Dec. 2, and is launching the menu item's return with a contest and CSR effort rolled into one. Those who post clean-shaven selfies and use the hashtag #Shave4McRibSweepstakes, along with tagging @mcdonalds, will be entered to win one of 10,000 free sandwiches delivered through Uber Eats. You can read the official rules here.
k giving them away only IF you shave bc beards + McRib sauce don't mix. post ur clean-shaven selfie on ur public profile with #shave4mcribsweepstakes and @mcdonalds. ​
First 10,000 could get a free McRib via @ubereats.​
​
ends 12/2. 50 US/DC 18+. rules at https://t.co/nsblLbdMHw https://t.co/RlrQ4My1Tx

— McDonald's (@McDonalds) November 30, 2020
McDonald's partnered with No-Shave November for the contest, and said those who purchase the McRib on Wednesday will "help support [its] donation to the charity's cancer initiatives."
In a press release, David Tovar, McDonald's vice president of U.S. communications, said:
Our bearded fans know… facial hair and the McRib just don't mix—believe me, I've tried. With the nationwide return of the McRib, we're helping fans enjoy every delectable moment by encouraging them to shave for a chance to win a free McRib. And we're excited this year to partner with No-Shave November, a charity that knows a thing or two about facial hair.
Why it matters: McDonald's effort checks the boxes: It's interactive and encourages consumer-generated content, which will build social media buzz. It also offers a charitable aspect, which invites consumers to be a part of the fast food chain's donation to No-Shave November. The contest is also timely, and McDonald's rules as well as its messaging, is inclusive. Interested participants submit a photo of their "clean-shaven face or other eligible subject matter."
---
TACTICALLY SPEAKING
Hawaii is the latest tropical destination enticing remote workers to relocate to its shores, offering 50 chosen remote workers free round-trip tickets to O'ahu.
The offering is through the state's "Movers & Shakas" program, which was created in partnership with several organizations and school alumni associations. You can apply by Dec. 15 on the program's website to be considered, and the state will accept additional applicants on a rolling basis.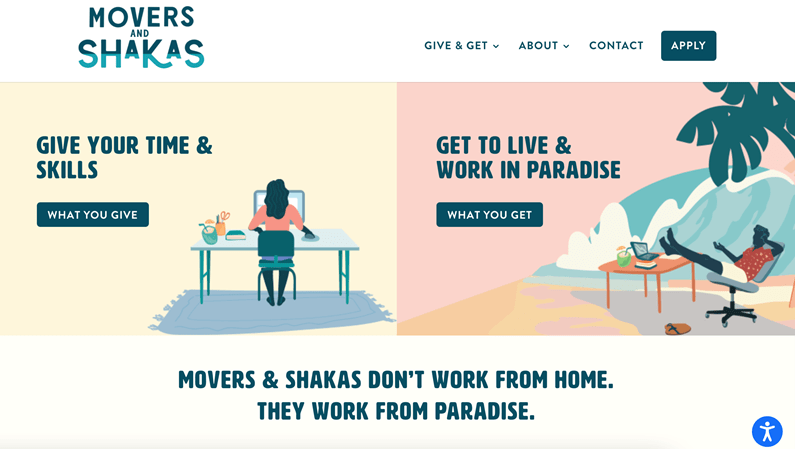 Image courtesy of Movers and Shakas.
In a press release, Jason Higa, the initiative's leader and chief of FCH Enterprises, parent company of Zippy's, said:
We wanted to help fill the gap from the decrease we've experienced in the 7-day visitors to our state. Now that many people have the choice to work remotely, there's an opportunity for former local residents to return home and for out-of-state individuals and families to live and work from Hawai'i for a longer period of time. We believe this program will attract many former Hawai'i residents and professionals seeking a safe, warm environment to continue living their normal lives while contributing to the Hawai'i community.
The programs are an innovative way to boost tourism revenue during a global pandemic using longer-term strategies as the workplace landscape is still uncertain.
---
WORKPLACE WELLNESS
As communicators face unprecedented challenges around crisis management, shifting consumer behaviors and more—and as many work to connect, engage and support their employees as the workplace landscape dramatically changes—wellbeing has become an important focus.
That's why we launched Ragan's Workplace Wellness Insider. Our new offering is a treasure trove of research, guidance and insights for wellness, employee communications and HR pros. Get the help you need through our website, newsletter, Slack group, research, complimentary reports and more showcasing trends and revealing how organizations are addressing and managing their employees' wellbeing.
Subscribers also receive discounts on workplace wellness conferences, award entries and Ragan webinars, for additional takeaways and insights to help power your initiatives and strategies.
---
WHAT YOU SAID
We asked how you balance your responsibilities and projects, and nearly 36% of you use digital apps or platforms to help you organize your task lists, while more than 33% use to-do lists or services and almost 24% of you use a planner:
How do you organize your projects and responsibilities, PR and communications pros?

Share your tips and tricks with us below and under the #DailyScoop hashtag, and we'll share in tomorrow's roundup.

— PR Daily (@PRDaily) November 30, 2020
Is there a question you'd like us to ask in an upcoming poll? Let us know!
---
SOUNDING BOARD
On which platform are you sharing the most short-form content, such as "Stories" or "Fleets?"
Where do you post the most short-form content (such as "Stories" or "Fleets") for your brand?

Weigh in below and we'll share in tomorrow's #DailyScoop.

— PR Daily (@PRDaily) December 1, 2020
Weigh in via our Twitter poll or below and share your thoughts using the #DailyScoop hashtag.
Editor's note: Ragan Communications may earn a commission through our affiliate partnerships when purchasing items in our content.
COMMENT