The Weather Channel's awareness campaign to combat water scarcity earns more than 500 million impressions
It posted educational branded content and social media posts during its campaign. The results have earned top prize in the Brand Journalism category of PR Daily's 2020 Content Marketing Awards.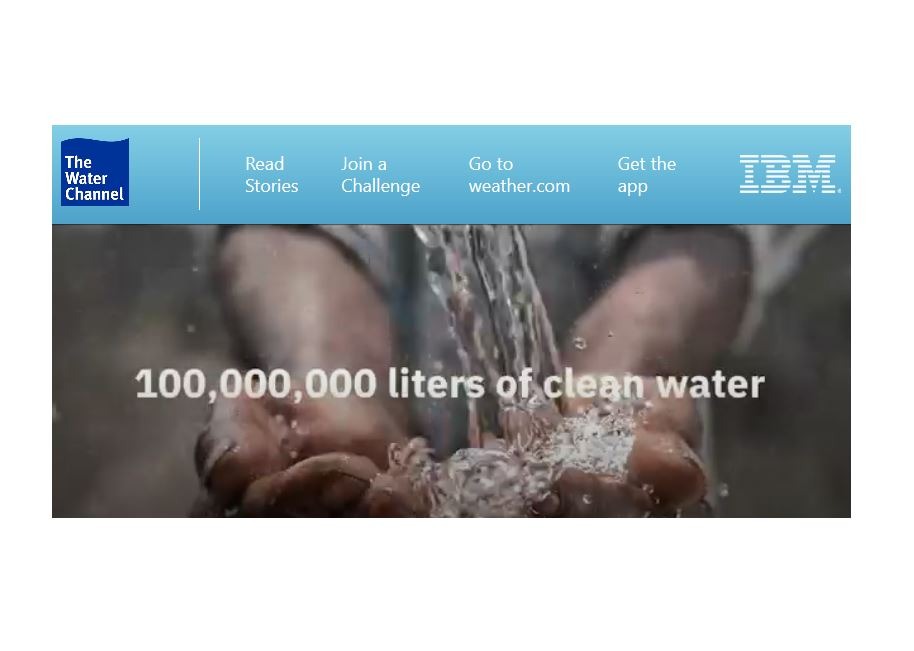 Freshwater scarcity is a serious concern, and The Weather Channel is doing its part to address this issue.
Launching on World Environment Day in 2019, its "Forecast: Change initiative" aimed to raise awareness for and support the 2 billion people who are directly affected by water scarcity. The program provided educational content, offered challenges to encourage commitment and action and, every time users checked their forecast on its app, people in need received a fresh water donation.
Its call to action: Check your weather. Unlock clean water.
The campaign included a live event in an Atlanta park; a temporary, unannounced name and logo change to "The Water Channel"; a new webpage; branded content; monthly conservational challenges; and weekly social media posts.
Its audience appreciated this, which is reflected in its 35% increase in brand affinity among app users.
Overall, its webpage, thewaterchannel.org, received 3 million visitors, and the campaign earned 522 million impressions; 2,000 people also participated in its conversation challenges through the program; and $1.2 million in donations were made, which was $20,000 more than the goal.
Congratulations to the teams at The Weather Channel, IBM Originals and The Garden Creative: Simone Scully, Ally Hirschlag, Sheila Cannon, George Hammer, JP Lespinasse, Chris Schifando, Emily Sohn, Kaley King-Balentine and Paige Burger.
Learn more about Ragan's and PR Daily's current and upcoming awards programs here.
COMMENT