Well-being tied to business outcomes in Aon survey, EPA requires orgs share emission reduction strategies, Gates' divorce underscores change comms messaging
Also: Twitter launches Spaces, Expedia partners with influencer to ease travel fears, World Press Freedom Day celebrated, and more.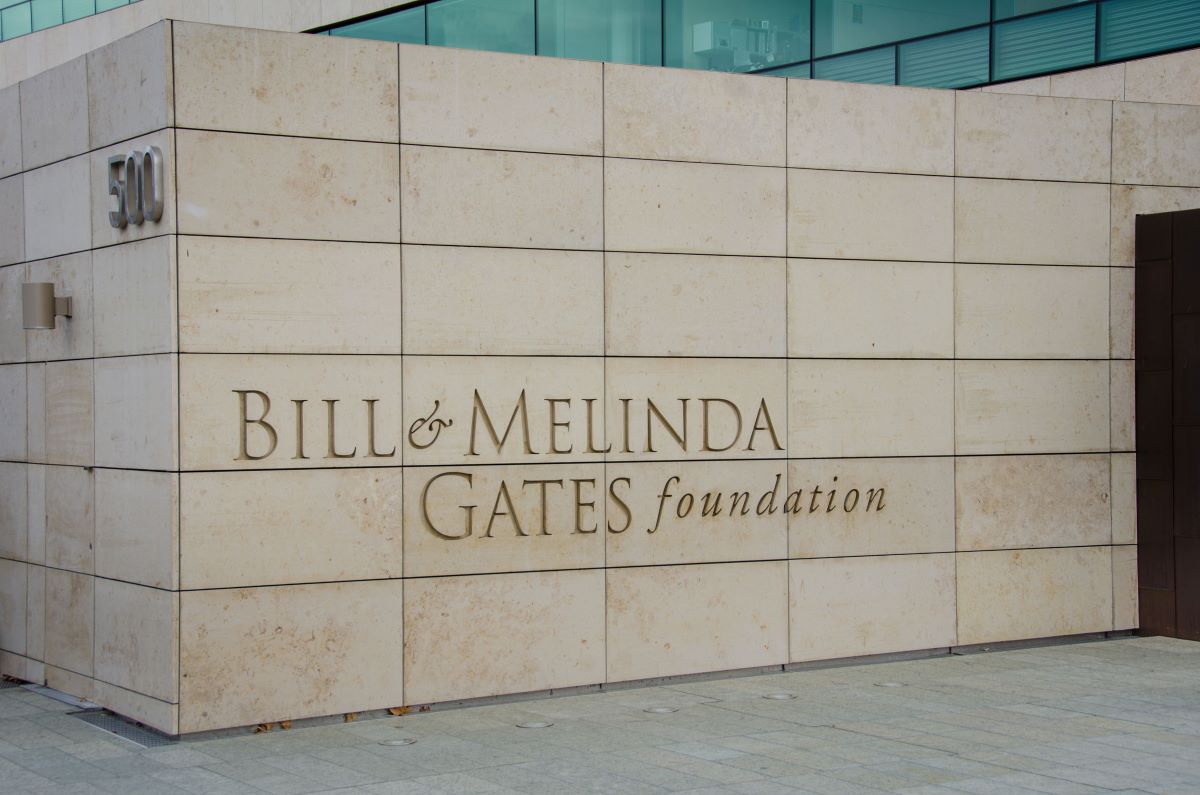 Hello, communicators:
This year's World Press Freedom Day took place on May 3 under the theme of "information as a public good," as news organizations and nonprofits across the globe encouraged conversations around how the production and distribution of journalism can be refined to promote transparency and empower the disenfranchised.
"The day was declared by the U.N. General Assembly in 1993," reports Newsweek. "It marks the date of the Windhoek Declaration – a statement of principles for the free press drawn up by African journalists in 1991."
"It calls attention to the essential role of free and professional journalists in producing and disseminating this information, by tackling misinformation and other harmful content," UNESCO Director-General Audrey Azoulay said in a statement.
Additional themes outlined by UNESCO include an emphasis on media literacy to curb the tendency of social media platforms, search engines and other Internet companies to profit off misinformation without prioritizing the importance of quality, sourced journalism within the wider content mix. It calls for the development of informed policy responses toward content mediation that promote ethical and fact-based sourcing practices.
How are you encouraging media literacy in your organization? Does your ensuring media relations strategy include outreach to publications with varying reach and across various mediums? A few tips: Vet the words and data of experts and leadership before offering them as sources to reporters. And, partner with news organizations to grow the reach of your thought leadership efforts by offering your industry knowledge as scoops and exclusives.
EPA requires corporations to share greenhouse gas emissions reduction strategies by 2022
The Environmental Protection Agency [EPA] has announced imminent regulation to reduce greenhouse gas emissions starting in 2022. The proposal will regulate hydrofluorocarbons, a man-made chemical central to home appliances including air conditioners and refrigerators, that are thousands more times potent than carbon dioxide at warming the planet.
Under the plan, the EPA will set a baseline for the amount of HFCs that are produced and consumed, and use that to establish a cap on the levels that can be created and imported into the United States. The agency will then establish a methodology for allocating allowances to companies to continue producing and importing HFCs for the years 2022 and 2023, as well as developing an enforcement system.

The move is important because it will be the first time the federal government has set national limits on HFCs, which were used to replace ozone-depleting chlorofluorocarbons in the 1980s but have turned out to be a significant driver of global warming. More than a dozen states have either banned HFCs or are formulating some restrictions.
Why it matters:
Begin crafting your environmental, sustainability and governance [ESG] communications plan now to ensure your strategy is actionable and measurable once new laws take effect. Partner with sustainability thought leaders and experts in your industry to learn how they are complying with any mandates or prescribed methodologies and emulate their strategies whenever appropriate. Anchor your plans with quantifiable benchmark goals and clearly state your timeline for following through.
MEASURED THOUGHTS
A new survey by Aon found that organizations that improve employee well-being performance by 3% see a 1% increase in customer satisfaction and retention. Meanwhile, organizations that improve employee well-being performance by 3.5% also see a 1% increase in employee satisfaction and customer acquisition, and organizations that improve employee wellbeing performance by 4% see a 1% increase in company profit along with a 1% decrease in employee turnover.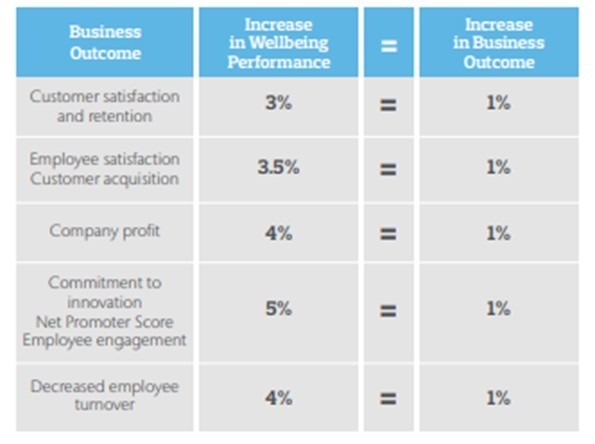 These are the numbers you need to make a case for well-being programs. Leadership will be hard pressed to deny evidence of a direct line between employee wellness and business outcomes. Setting up a program without measuring its effectiveness isn't enough. Be sure to develop methodology that measures employee well-being, and work to draws parallels between employee wellness and specific business outcomes, then bring those findings to leadership to position how wellness impacts your bottom line.
SOCIAL BUZZ
Twitter has launched Spaces, a live audio feature that allows all users with more than 600 followers to create virtual rooms and engage in real-time conversations.
Spaces is one of the early entrants in a fast-growing market for live, audio-only conversations. This technology gained attention last year by Clubhouse, a start-up that quickly gained popularity among venture capitalists. Facebook last month also announced its plans to create this type of feature for its own services, and Spotify recently bought Betty Labs, which makes a live-audio app focused on sports.

Spaces will play a key role in Twitter's ambitious goal to grow its daily active user base to 315 million by the end of 2023.

Twitter on Monday also announced that it is working on an upcoming feature called "Ticket Spaces." This feature will allow users to create Spaces that require others to purchase a ticket in order to join. This intended to allow users to monetize Spaces and incentivize them to host more live-audio conversations on Twitter.

Hosts will earn the majority of revenue from ticket sales while Twitter will keep a small amount, the company said. Ticket Spaces will begin to roll out to a limit set of users in the coming months.
Remember to partner with your marketing and audience development teams to determine the role that your company plans to play in the growing social audio trend. Brand conversations shouldn't center around promoting your products or services, but feature speakers who are able to converse as wider industry experts and not simply corporate spokespeople.
TACTICALLY SPEAKING
Travel booking website Expedia has announced a partnership with musician Joe Jonas intended to ease traveler feelings of hesitation and uncertainty around booking their first trip since the pandemic began. The campaign, which includes a promotion that will give 250 replicas of Joe Jonas' "helping hand" to select Expedia customers, is accompanied by Expedia's proprietary research.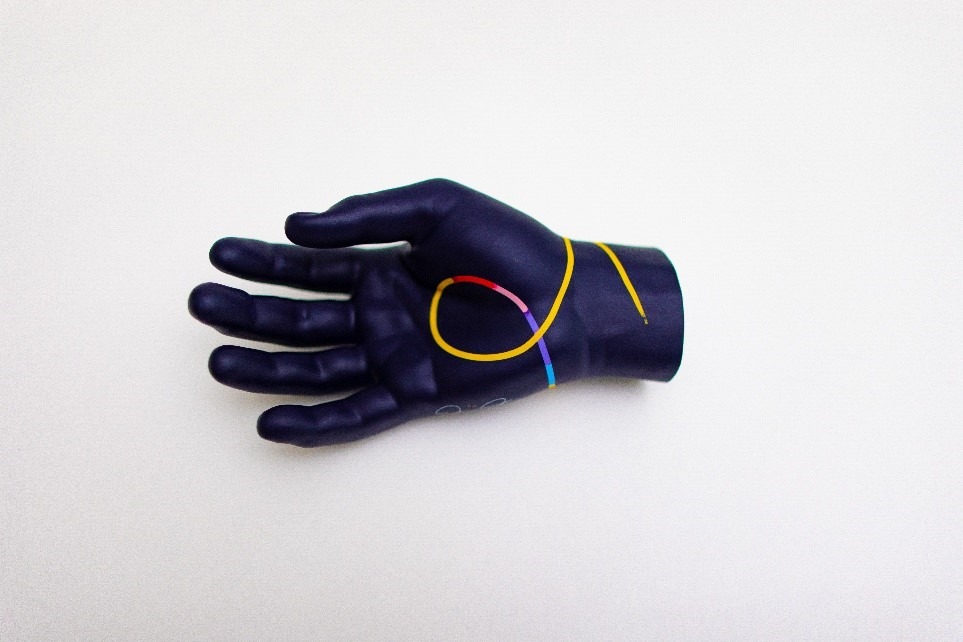 Courtesy of Expedia
Expedia wrote in a press release:
 "Despite vaccination rollouts gaining momentum around the world, travellers are still feeling anxious about planning their first trip. According to Expedia's Travel Companions Report, most Americans (57%) have been so overwhelmed by planning their next trip, they have put off hitting 'book; three or four times and are estimating needing 10+ hours to plan a trip. When it comes to getting back out there, travellers noted the importance of getting help understanding travel restrictions and guidelines (30%); having access to information about whether a destination requires vaccinations or testing (29%); easily being able to check the policies of bookings (27%); and interestingly now, more than ever, Americans say they're looking for inspiration on where to go when it's safe (27%). In-trip, reducing stress and anxiety is also a factor."
Take note to measure proprietary industry insights whenever possible and deploy that data in your messaging to reinforce your company's authority as thought leaders in your space.
COMMUNICATIONS WEEK
Ragan is delighted to add industry event and thought leadership brand Communications Week to our portfolio. You can read the full press release here.
"We are reimagining Communications Week as a year-round endeavor," says Ragan Communications CEO Diane Schwartz. "The rollout will begin next month with thought-provoking content on the future of communications on Commsweek.com, Ragan.com and PRDaily.com, culminating with a weeklong series in November that will feature conferences, networking events, workshops, webinars and more."
The flagship event for 2021 will take place Nov. 15-19. Stay tuned for updates on the many opportunities and offerings that will help communicators connect, learn and celebrate their achievements later this year.
Bill and Melinda Gates Foundation messages employees following divorce announcement
Bill and Melinda Gates have announced that they will divorce after 27 years of marriage in Twitter posts published at the same time.
The foundation said in a statement that Mr. and Ms. Gates would remain co-chairs and trustees and that no changes were expected at the organization.

"They will continue to work together to shape and approve foundation strategies, advocate for the foundation's issues and set the organization's overall direction," the statement said.

A former member of the staff who worked with both Gateses said people in the foundation's orbit were texting and emailing one another after hearing the news, trying to figure out what had happened and what it might mean for the foundation. The consensus was that it would be fine for the time being, the former staff member said, but there were questions about what the effect would be — depending on how amicable the divorce is and how they work together going forward — the next time it came time to review strategies and future plans.

"While this is obviously a difficult time of personal change for our co-chairs, together they have assured me of their continued commitment to the foundation that they have worked so hard to build together over the past 20 years," the foundation's chief executive, Mark Suzman, told employees in an email Monday.

He described "some short-term adjustments to their schedules," but said both would continue to participate in meetings inside and outside the foundation, and would speak to staff directly at the upcoming annual employee meeting.
Why it matters:
Organizational change is never easy, no matter the size or scope of your organization. Communicate internally first about corporate restructuring or operational changes in advance of the news going public to maintain internal trust and solidarity during the time of transition. Be transparent with internal stakeholders around what is and isn't known, and set expectations that you will continue communicating operational changes as decisions are made. When dealing with a large cross section of affected partners, ask leadership at those partner organizations to act as emissaries for communicating your operational changes to their stakeholders.
CONFERENCE ALERT
Communicators are in a unique position to collaborate with other DE&I leaders to foster unity, build a stronger internal and external brand reputation, maximize innovation and improve the bottom line. The days of brands comfortably remaining silent are gone as employees and customers are demanding impactful change.
Join us at Ragan's Diversity, Equity and Inclusion conference on May 19 and glean timely strategies to educate, engage and uplift your employees and customers in the wake of unparalleled uncertainty, political upheaval and a new mandate for social justice change.
Learn powerful insights and approaches from speakers at organizations including Ben & Jerry's, Reebok, Warner Music Group, E.W. Scripps, NielsenIQ, Facebook and more.
WHAT YOU SAID
Yesterday, we asked if your company has launched any campaigns or initiatives around May's Asian American and Pacific Islander Heritage Month. A majority 37% of you said no, while 32% said yes and another 32% said no, but claimed you did not know about the awareness month.
Happy Monday, PR pros and Communicators. Is your company launching any campaigns or initiatives around Asian American and Pacific Islander Heritage Month this May? #DailyScoop

— PR Daily (@PRDaily) May 3, 2021
Is there a question that you'd like to see asked? Tag us using #DailyScoop and let us know.
SOUNDING BOARD
Following the news that corporations will be required to follow federal regulations on greenhouse gas emissions in 2022, does your company have any environmental emissions benchmark goals in place, PR pros and communicators?
Following the news that corporations will be required to follow federal regulations on greenhouse gas emissions in 2022, does your company have any environmental emissions benchmark goals in place, PR pros and communicators? #DailyScoop

— PR Daily (@PRDaily) May 4, 2021
As a reminder, all responses are completely anonymous. We'll share the results in tomorrow's roundup.
COMMENT
One Response to "Well-being tied to business outcomes in Aon survey, EPA requires orgs share emission reduction strategies, Gates' divorce underscores change comms messaging"
Ronald Levy

says:

The divorce can affect their organization depending on what more comes out.
"What happened" people wonder.

A manager at the world's largest accounting firm left his wife over ten years ago, sent her no money for support, and now is suing for divorce hoping to get some of HER savings that her family gave her. If millions of Americans judge that an executive is disgusting, some of those millions may think the executive's organization is disgusting–perhaps correctly or not correctly.

At first this may seem unfounded but do most of us judge people by their organizations—and organizations by their people? PR reality is that we tend to judge by what we know, not by what an organization might WISH the public knows or doesn't know.