Who PR pros are prioritizing for Valentine's Day
We ask PR pros to say who the most important person they talk to each day—and its often a spouse or family member.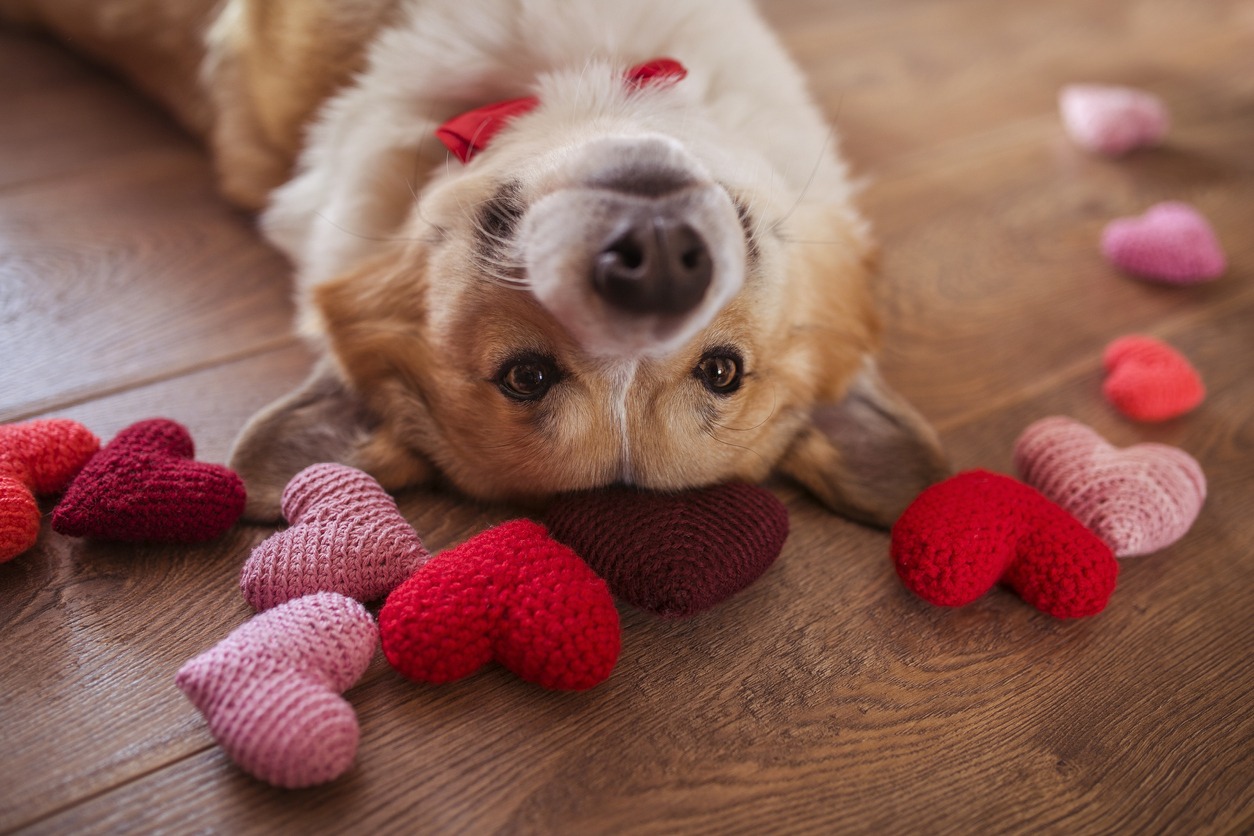 Do you have a special someone that you are thinking of this Valentine's Day?
Sure, it's the Monday after the Super Bowl, and you might be a little light-headed from last night's festivities. But that doesn't mean the celebration has to stop.
On this annual holiday to show appreciation for loved ones—and gorge oneself on chocolate—PR pros might be thinking about sending a gift, a card, a special note. Being a communicator for a living means people expect you to share how you feel.
So, this is your reminder that everyone wants a little something—even when they protest that they don't want any gifts or fuss.
Who PR pros love most
We regularly ask PR pros who the most important person they talk to every day as part of our "Day in the Life" feature. The most common response? A spouse or close family member.
"My wife, Frankie," was the answer for Clarity PR's Jon Meakin. "Frankie always offers a different perspective on whatever it is that I'm grappling with and doesn't hold back. She also works in communications and is ex-agency herself, so I never have to explain what the hell it is I'm talking about."
Must be nice.
Kim Markus, EVP with Involve, also names her spouse as the most important person she talks to each day. "Early on in our relationship we agreed that every night we'd have dinner at the kitchen table. It didn't matter how long or tiring the day was, or how badly one of us may have wanted to mindlessly zone out in front of the TV, we'd take the time to gather at our table and check in with each other."
But it's not all love and marriage for PR pros. Conversations with children can be the most important moment of the day for many communicators.
Wendy Guarisco, president of the Guarisco Group, loves talking with her daughter Emilia. "She is just launching her career (she's a production assistant on a TV show), and we really enjoy a quick chat while she's driving to work," she shared when we spoke in 2021. "We talk about what each of us has on tap for the day. She's 24 and has such fresh insights! I love to bounce ideas off her."
Jason Michael, SVP of public relations at Elasticity also loves talking to his kids, even though they are a little young to offer professional advice.
"Work can be stressful and make you feel like you're carrying the weight of the world or a client's success on your back," he told PR Daily. "Hearing from your kids that they can taste the difference between each color of Fruit Loops brings you back to sanity."
Love in the workplace
PR pros also have a lot of love for their co-workers, colleagues and clients.
Vicky Boudreau, CEO and founder of bicom inc., adds her business partner to the list of crucial conversations in her day. "My business partner, aka work wife, Marie-Noelle helps to keep me grounded while making sure everything runs smoothly at bicom," she says.
And sometimes love and business are co-mingled when agency leaders are married to each other.
Brian Bellmont, president of Bellmont Partners, leads his agency alongside his wife Jen. "We start our morning over coffee and then touch base all day long about everything from big ideas to small to-dos to what our two school-age daughters are up to," he shared with PR Daily last year. "When we first started the company we shared an office, but we've since shifted to separate spaces (both when we're working from home and when we're at the office), since we often find ourselves on competing calls and Zooms. We're just a few yards away, though, so it's easy to have a quick chat."
Getting the perfect gift
You might not be able to match the romantic gesture of the decade and create a virally popular word game for your special someone—but you can still show them you care.
Here are some ideas:
If none of those strike a chord, don't overlook the options of flowers and yummy treats. Something local or something personal is a great option for anyone looking to show a little love to their partner, colleague or friends.
How are you showing love this Valentine's Day, PR Daily readers? Share your ideas and favorite gifts in the comments, please!
COMMENT