3 crisis PR lessons from a #CoronaBride
Events big and small have been disrupted by the COVID-19 pandemic. Here are the lessons one PR pro is taking from a more personal event that had to be reimagined: her wedding.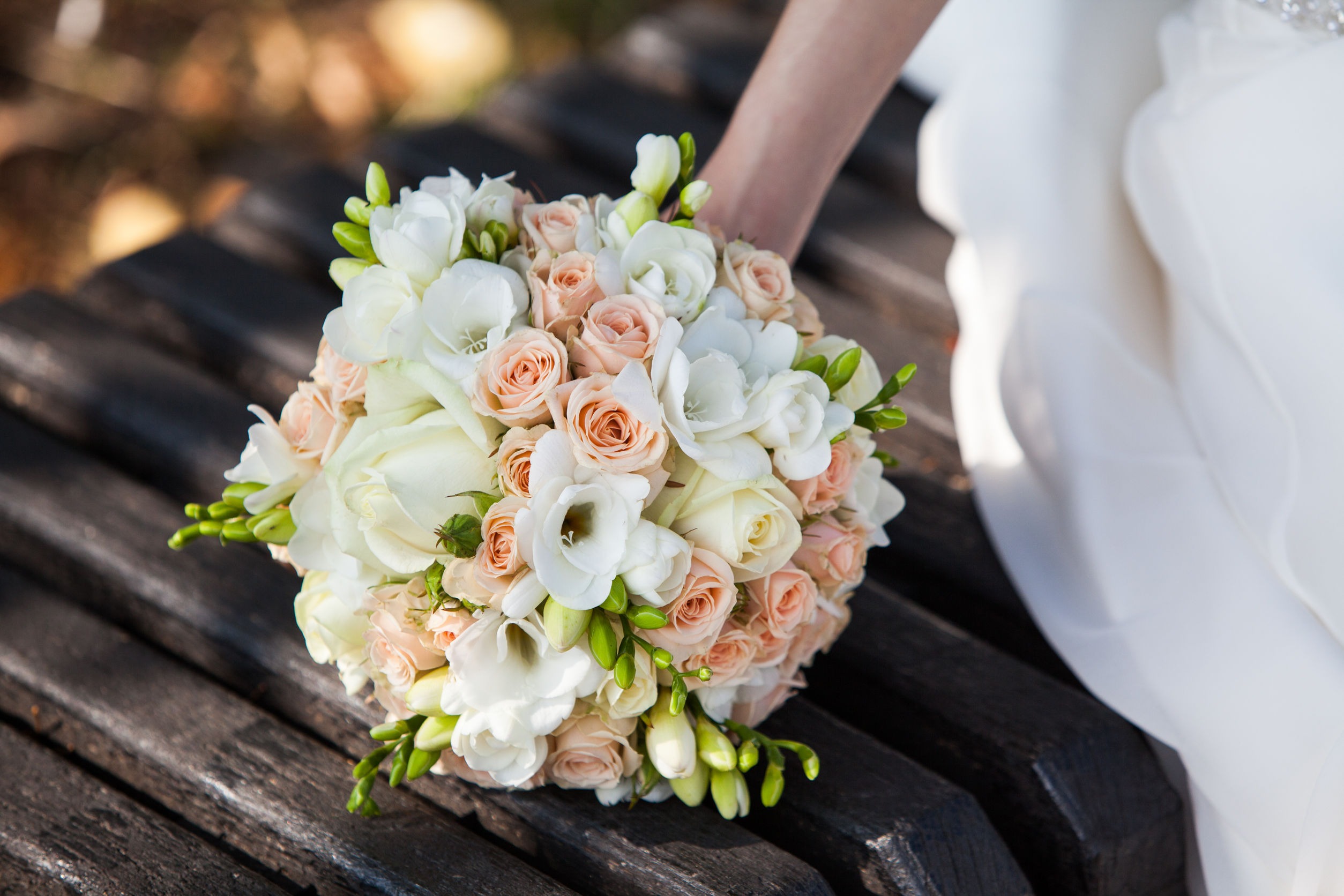 I had a backup crisis PR plan for my wedding's backup plan. You read that right.
The wedding and events industry had minimal plans in place for crisis PR management—but when an international health pandemic impacts the world and causes even the events industry to create in-the-moment crisis plans, as PR professionals we're left to wonder: What can we learn from this moving forward?
Here are three key takeaways for communicators trying to bring people together during the COVID-19 crisis:
1. Communicate early and often.
If there's one thing I learned from planning a wedding during the year of the coronavirus, it's how important it was to know what my options were early on.
If your client has to deliver bad news to their customers, it's best to communicate it early on so that they always have control over the narrative and you can prepare for the backup.
For the wedding, had I sat around in early April waiting for this pandemic to end, I would've missed out on getting our first-choice vendors in place for our new date. We gave our guests clear dates as to when a postponement decision would be made by, what would happen to their room block deposits, and most importantly, when they would hear from us next.
Early on, the pandemic was a fluid situation changing by the day. We tried to anticipate questions without them needing to be asked. Preparing your client in this way and encouraging them to be transparent about information early on is key to maintaining control when the situation is anything but controlled.
2. "Virtual" is here to stay.
If your client has a venue that's not hosting in-person events anytime soon, instead of canceling, can you sync up with a streaming platform to transform your client's meeting or conference into a virtual event?
Virtual events are up by more than 1,000% this year alone, and companies should consider adopting virtual offerings even after in-person events resume. Many companies have scaled back their travel budgets due to COVID-19, so video-on-demand and streaming capabilities will give your client's event additional access for those who are unable to attend in-person.
Check out these tips from Dacast, a streaming platform, on executing successful and engaging events.
Prior to the pandemic, live streaming weddings wasn't exactly high on a couple's list. However, couples who wanted to proceed with their original date and were forced to drastically cut down their guest list leveraged streaming to help guests still feel involved in the special day. This use of technology is something we as PR professionals need to explain or offer to our events industry clients moving forward when distance and capacity limit attendance.
3. Be resourceful.
The coronavirus pandemic is deeply affecting the economy and without listing every impact, unemployment alone is near 20%, an all-time record high. Some of your day-to-day clients might have taken on new responsibilities for colleagues that have been furloughed or laid off. Their entire job description could have changed overnight, and PR might not be their top priority anymore.
Understanding what new responsibilities your client has taken on and where PR fits in will help shape the conversations around strategy. Is there an opportunity for you to take something off their plate? Can something be outsourced to a local vendor? Can you help their budget by offering solutions to repurpose something from a previous event? Look for ways to make this transition easier for your client and they'll think of you as an irreplaceable partner.
As publicists, we live and breathe in the crisis PR world, even when it's on a smaller scale, like creating a backup plan for a pitch that's not sticking. We are taught to always be thinking of Plan B, C and D so we can deliver clients the most powerful results. Ultimately, what the event business can learn is that we're all in this together.
Let's create crisis PR plans so we're always prepared—but also hope we never need to use them.
Lisa Glover is a director of public relations at SSPR with a background in travel and hospitality, specializing in brand partnerships.
COMMENT