4 affordable ways to improve your video content
Looking to create great videos without breaking the bank? Here are some best practices.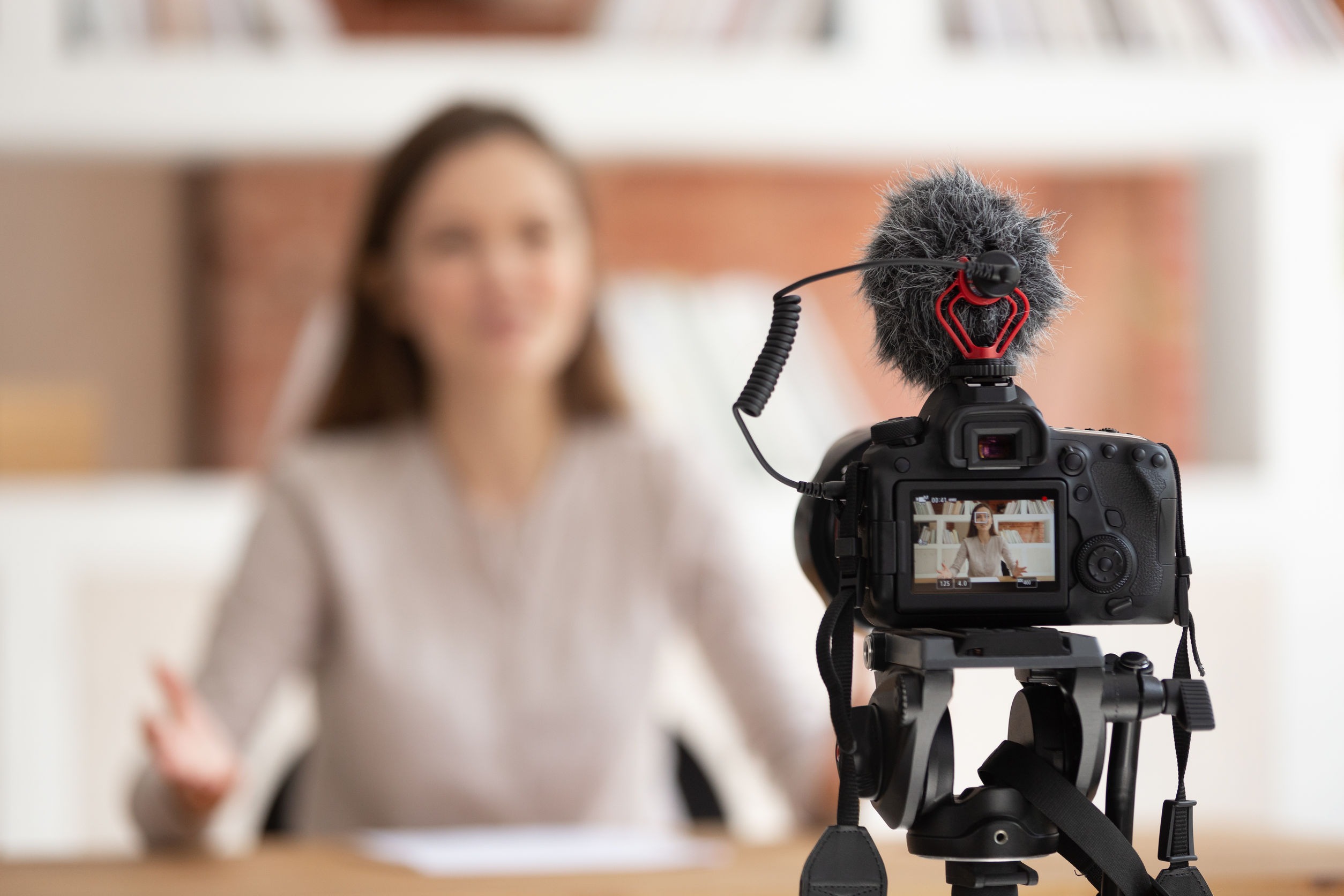 Editor's note: This article is a re-run as part of our countdown of top stories from the past year.
Video content has long been a key creative element in marketing and public relations. However, not all brands or public relations agencies have the professional-grade equipment that others use to produce the high-quality video we see on TV or Instagram feeds.
A lack of quality video output—whether a live webinar or social media content—could put you behind others in your niche.
The good news is that you don't necessarily need to invest in costly film equipment to produce quality video. A few best practices will ensure that you can produce great content that achieves meaningful results with your target audience.
1. Invest in a few basics.
Today's smartphones have surprisingly powerful cameras, to the point that they will often be more than sufficient for your video production needs. However, this doesn't get you off the hook for purchasing video gear.
While the camera on your smartphone can capture high-quality video, audio captured from the built-in microphone often isn't clear enough for a professional-grade video. As such, you'll need a good microphone for capturing sound during filming, as well as for any additional recording you want to do in post-production. Many microphones can connect with your phone's auxiliary port for easy use.
A tripod will stabilize your phone to avoid a "shaky cam" look, and a basic lighting kit will help highlight people and objects effectively, especially when filming indoors. These essentials will greatly improve the quality of your raw video footage.
2. Start with a well-defined strategy.
You must start with a clear video strategy that will guide your video production efforts. Otherwise, you can all too easily go off in several different directions, none of which actually makes a meaningful impact with your target audience.
As Samantha Novick notes for Funding Circle, in addition to determining the key message for your video, you should also have a clear goal for what you want your audience to do with that content.
"Do you want them to share your video on social media? Before you start shooting, answer this question honestly: Would I share this? If you wouldn't, don't shoot it. Understand why people share things—primarily for social validation or because of some emotional appeal (funny, inspiring, etc). Do you want them to buy something? Make sure you're giving them all of the necessary information to both educate and motivate your intended action."
What you want to accomplish with your video—and where you intend to publish it—should ultimately determine the type of content you produce. Staying on track with this strategy will ensure that video spend isn't wasted.
3. Simplify production with easy-to-use tools.
The idea of filming and editing a video can be intimidating, but it doesn't have to be. A wide host of video production tools allow you to complete this process quite quickly, giving your videos the professional polish they need prior to publishing.
For example, Boosted provides video templates as well as a vast library of video and audio clips that can be used alongside your own recorded content. The ability to resize videos for different platforms, add fonts and color tints and even incorporate client logos ensures that the final product looks great and is consistent with the brand.
For tech-oriented brands, tools like Screencast-O-Matic allow you to capture video directly from your computer screen, greatly streamlining the creation of software tutorials and other tech-heavy video.
Such tools will allow you to produce high-quality video content at a much lower cost—and a much faster pace.
4. Drive results with keyword research.
SEO and analytics have become increasingly important in the field of public relations, and video content is no exception. Google and YouTube both use keywords to determine which videos to display in their search results. Optimizing your videos with the right keywords can greatly expand their reach to more of your target audience.
Brian Dean of Backlinko notes that videos that include phrases like "how to" or "review" tend to be among the top-ranked results in Google searches. Such findings are an indicator that your video content and keywords should always prioritize providing actual value to your target audience.
One easy way to find relevant keywords specific to your niche is to start typing a keyword phrase into Google or YouTube. Both platforms will autofill a list of suggested search terms. Incorporating these key phrases into your video title, description, tags and more can improve its "discoverability" on these platforms. Such keywords can also help video content stand out to your target audience when it is shared on Instagram or Facebook.
To find even more keyword options, consider using tools such as KeywordTool.io or VidIQ, which can help you get a more detailed breakdown of statistics like search volume and the level of competition for each keyword.
Can you suddenly boost the quality of your video content without making any extra financial investments? Probably not. But improving your video content doesn't have to throw your budget completely out the window.
By making strategic investments and focusing your video content on the needs and interests of your target audience, you will be able to get the results you want from your video efforts. The right messaging, paired quality behind-the-scenes work, will make all the difference.
 Lucas Miller is the CEO of Echelon Copy LLC.
COMMENT