7 highest-ranked ESG brands for 2021
Here's how brands that have the highest marks on environmental, social and governance issues earned their reputation.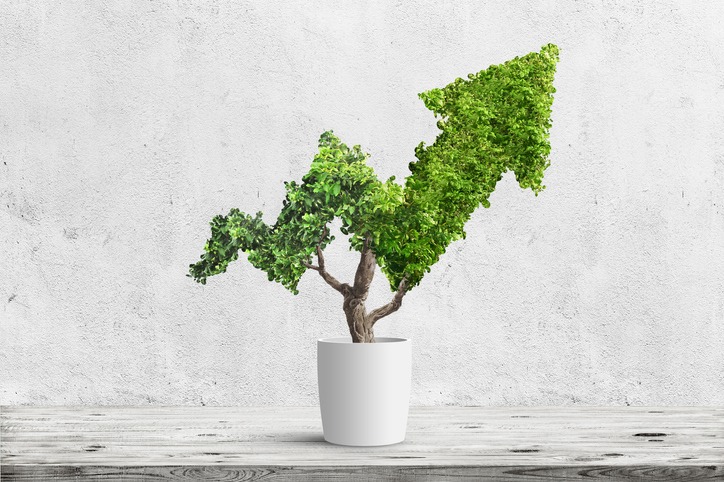 Editor's note: This article is a re-run as part of our countdown of top stories from the past year.
What are brands doing to drive the perception of ESG investment? A recent report from the Association of National Advertisers tries to identify which big brands are having the biggest impact.
Environmental, social and governance (ESG) has become the new phrase that embodies corporate investment in social responsibility. The phrase has become popular as climate change, global racism and corporate governance issues have become differentiators for businesses.
In order to drive profits, corporations must now show their positive impact on the environment, invest in the communities in which they operate and prove that their operations are ethical, serving all stakeholders fairly. It's a problem that is increasingly falling in the lap of communicators, particularly as it pertains to brand reputation. As the old proverb goes, if a brand isn't communicating about its ESG investment, does it really exist?
So, what brands are doing ESG well—and why? ANA offers top brands in seven different categories: fast-moving consumer goods (FMCG), health care, insurance, retail, finance, travel and entertainment. Let's break down the leading performers from each category:
1. FMCG: Welch's
The cooperative that creates products like Welch's grape juice is an example of how showing stakeholder ownership can help bolster your brand reputation.
"Welch's is a co-op owned by farming families across the country who bring their best to every harvest. From their farms to your table, they go the extra mile to deliver a difference you can taste," it writes on its website. The company goes on to profile some of its farmers and shares health information about the grapes that make its products. The company also invests in worker well-being with programs like paid parental leave for both parents when a child is born.
Welch's has also made investments in sustainability, with 83% of its primary packaging being recyclable and office buildings using more efficient LED lighting.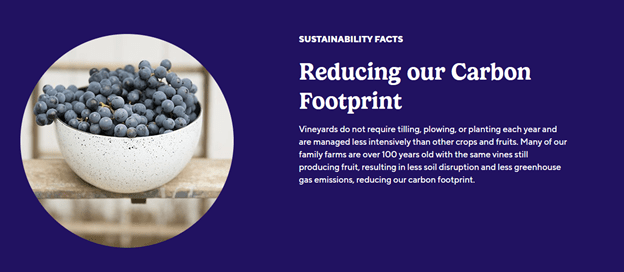 2. Health care: Cancer Treatment Centers of America
Cancer Treatment Centers of America (CTCA) sets itself up as more than a hospital system, but rather the standard-bearer for a new kind of care.
"This whole-person cancer treatment approach combined with a compassionate, nurturing environment is now known as the Mother Standard® of care and provides a patient-centered approach to cancer treatment," it writes on its website.
It's this focus on education, advocacy and support for the patients and their loved ones that the CTCA serves that creates the perception of being a different kind of organization and perhaps is what has helped vault the organization to the top of the ANA's ESG list for health care.
CTCA also highlights how it gives back to the community through charitable actions that support both cancer research and treatment and other community challenges.

3. Insurance: State Farm
Based in Bloomington, Illinois, State Farm leads the insurance category for its ESG work and proudly touts its achievement in a 2020 report.

State Farm promises to improve the environment with efforts like going paperless, promoting recycling and cutting down on plastic use by the organization. Office buildings have been LLED certified and other improvements have been made to increase energy efficiency.
When it comes to social investment, State Farm awarded nearly $44 million in charitable awards to schools and nonprofits in 2020. Another $13 million helped fund grants for scholarships. Like many others, State Farm made investments to fight racism and inequality in 2020, donating $1 million to the NAACP Legal Defense Fund and $1.65 million to support Black-led organizations, such as the National Urban League. DE&I also played a role in governance issues with pledges to increase supplier diversity.
4. Retail: Amazon
The global online retailer has set itself up as an ESG leader by making key investments on sustainability. The company has pledged to have a net-zero carbon footprint by 2040 and power its operations with 100% renewable energy by 2025.
It has a $2 billion Climate Pledge Fund to invest in companies creating products and services to help protect the planet.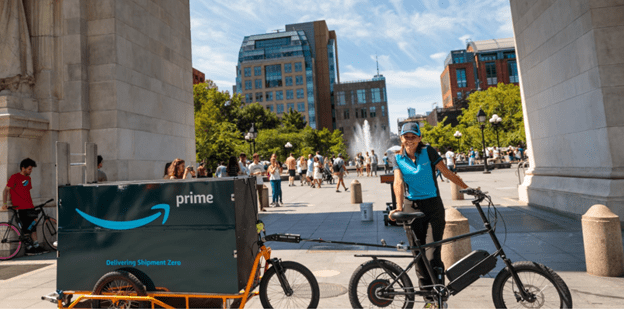 When it comes to governance and social investment, Amazon has a more complicated story to tell. While it had a high-profile labor dispute in April over a union drive at an Alabama distribution center, the company has been able to continue to tell a story about investment in employees. It raised its minimum wage to $15 an hour in 2018 and pledged to continue to improve the employee experience at the company.
5. Finance: Visa
Global credit card company Visa led the ESG rankings for the finance sector with its investments in its people. In its 2020 ESG report, Visa includes employee compensation and benefits as part of its pledge to end poverty in all its forms. It's a remarkable admission from an employer that its own compensation model is part of the key to solving poverty in its communities. The company is also committed to addressing representation at the company, improve employee well-being and retain diverse talent.
When it comes to protecting the planet, Visa pledges to continue sourcing 100% in renewable energy for its operations, maintain LEED certification for its offices and buildings, reduce GHG emissions and support a transition to a low-carbon economy. It also pledges to reduce waste sent to the landfill and other practices.
As for governance, its well-being investment is paying dividends for workers. Ninety-four precent of employees say they believe their well-being is a top priority for Visa, per its ESG report.
6. Travel: Marriott Hotels
The travel industry has had a remarkably difficult year in 2020 and Marriott is no exception. On top of COVID-19, the profit losses and layoffs across the company, the organization lost its beloved leader Arne Sorenson to cancer. Still, the company has been able to an emphasis on service to its many stakeholders.
The 2020 ESG report focuses mostly on 2019 achievements—which were substantial at the time.

More than $130 million has been raised by Marriott for Children's Miracle Network hospitals since 1983 and more than $48 million has been raised for UNICEF since 1995, per the report. Marriott is an example of what happens when a company makes long-term investments over time to its community and the world. When the bottom falls out during a global pandemic, audiences still remember all the good work it did in years past and that reputation is enough to carry Marriott to the top of the ANA's list.
7. Netflix
Netflix joins Visa in showing 100% renewable energy sourcing for its operations in its 2020 ESG report. Then company endorses the UN Paris Climate Agreement and highlights its participation in efforts to meet those targets, explaining that only through policy and private action will those goals be attained. It has promised to have a net zero carbon footprint by 2022 and every year thereafter.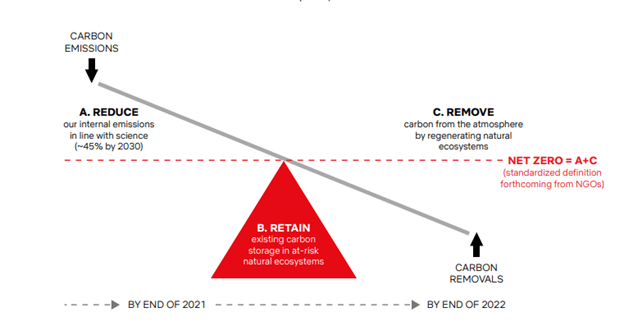 When it comes to social and governance, Netflix joins other brands in focusing on efforts to reduce systemic racism and inequality, improve diverse representation at the company and more.
Netflix was able to report improvement on several key metrics when it comes to DE&I on-screen and in the organization, but it admits it has a long way to go. "Of the 22 inclusion indicators measured for film and series, 19 showed an improvement year-over-year," it reported. "We are outpacing the entertainment industry in hiring women and women of color directors in films, and women creators in series. This had a positive impact in front of the camera: we achieved gender equality in leading roles across our films and series and exceeded proportional representation of Black leads, co-leads and main cast across the two years that were examined."
It has pledged $100 million in investments with external organizations to help setup for success people from marginalized communities in jobs in the film and entertainment industry.
The company also operates something it calls "open compensation" to help fight pay gaps between different employees The top 1,000 leaders at Netflix can see how much every employee is paid, leading to what it says is a more open discussion about compensation and fairness. It also offers inclusive benefits, such as parental leave for both parents and comprehensive transgender and nonbinary care in U.S. health plans.
What ESG efforts have impressed you, PR Daily readers? Please share some of your favorites in the comments.
COMMENT
One Response to "7 highest-ranked ESG brands for 2021"
Jaffar Sorathia

says:

Proud to be associated with State Farm Insurance! We deliver!