The winners and losers from Super Bowl LV: Brand edition
With some companies opting to not air ads for the big game, and others eager to jump into the conversation online, which comms pros had a night to match Tom Brady's seventh Super Bowl win?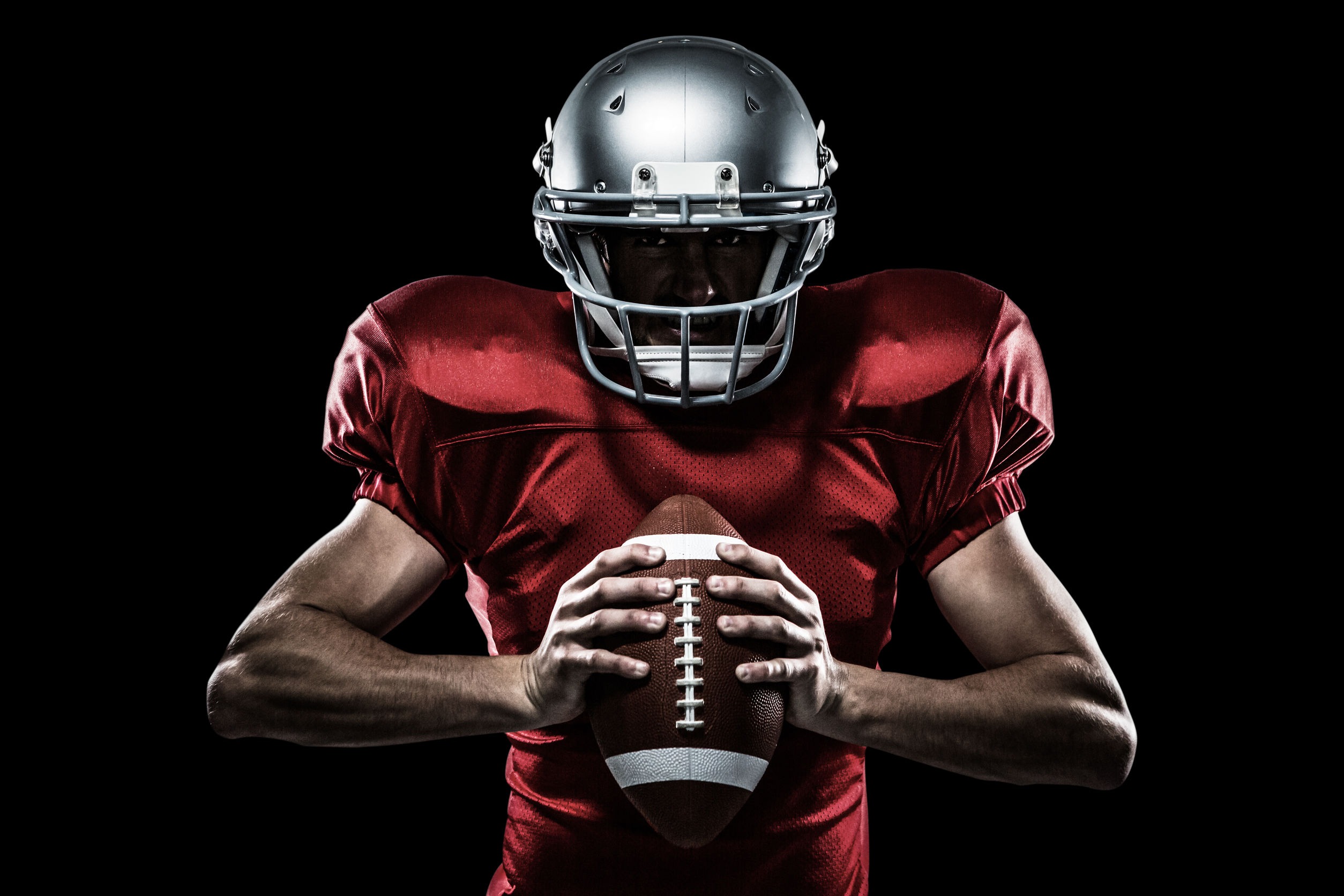 It was a historic night. After a season rife with disruptions from the COVID-19 crisis, punctuated by a limited attendance and many brands foregoing their big airtime plays this year, it was a remarkable evening to cap the National Football League season.
The Super Bowl is one of the few annual events that attracts a broad national viewership, with almost half of all households tuning in last year for the big game. The top ad spots usually come at a premium, but this year many brands opted to do something different.
Budweiser announced it wouldn't air an ad for the game this year, a perennial presence with its Clydesdales, and instead said it would spend its ad money on organizations working to help vaccinate the public against COVID-19. However, plenty of brands were ready to pounce on the opportunity, even without the big game TV ad.
WE LOVE SO-SHELL MEDIA BUT DIDN'T WANT TO PAY FOR A COMMERCIAL

— Velveeta (@EatLiquidGold) February 7, 2021
No commercial from us this year, after 2020 no one's forgotten that beer exists.

— Miller Lite (@MillerLite) February 7, 2021
For the first time in 37 years, we aren't running a commercial during the Super Bowl. Instead, we're helping to safely bring America back together again soon. Watch to learn how. pic.twitter.com/vpfnqDoDMK

— Budweiser (@budweiserusa) January 25, 2021
For brands that did decide to run ads, it was a night for escapism, humor, purpose and a message of togetherness. Some ads struck a resonant chord, such as Toyota's spot featuring para-Olympian Jessica Long.
Watch it again: here is the incredible Super Bowl ad featuring 23-time Paralympic medalist @JessicaLong.@Toyota #LetsGoPlaces pic.twitter.com/Fvn2inYBpO

— #TokyoOlympics (@NBCOlympics) February 8, 2021
The @Toyota ad choked me up. It told a simple but profound story of empathy and courage. Jeep's ad had a strong concept but was missing a story arc. The Boss's star power and the metaphor using the chapel in America's middle dragged on without one.

— Julie Wright (@juliewright) February 8, 2021
Others turned to star power to move the needle. Jeep's ad featuring Bruce Springsteen got a mixed reception:
Bruce Springsteen for the win.

— Adam Schefter (@AdamSchefter) February 8, 2021
"Springsteen was famous for refusing to cave to advertisers across his 48-year career, but now here he is on our Super Bowl screens, squinting into the middle distance like a parody of himself." https://t.co/EL8oOZCl6V

— Ryan J. Reilly (@ryanjreilly) February 8, 2021
It's a little disappointing that Springsteen would sully one of his best songs by commercialising it like this pic.twitter.com/4T2xZxogPt

— pixelatedboat aka "mr tweets" (@pixelatedboat) February 8, 2021
But you don't have to take my word for it. Here's what the data reports as the winners and losers from the biggest night of sports in America. (Data provided by Sprinklr, collected during the time span from coin toss to final whistle).
Top of the Twitter
With brands expanding their message, driving contests online and subtweeting other advertisers during the big game, Twitter was an important arena for driving home key messages. The big winner of the night was Mountain Dew with the top performing tweet.
Total engagements: 83.8K
Post shares: 4.6K
Post comments: 66.4K
Post likes & reactions: 12.8K
Total engagements: 38.4K
Post shares: 28.6K
Post comments: 2.5K
Post likes & reactions: 11.3k
Total engagements: 26.1K
Post shares: 5K
Post comments: 293
Post likes & reactions: 20.8K
Insta-famous
Who had the best night on Instagram? It was all Disney in the top spot for best post on the image- and video-sharing platform.

Facebook's heavy hitters
Disney also had a strong performance on Facebook, taking the lead over third-place State Farm.
Total engagements: 8.6K
Post shares: 1.6K
Post comments: 389
Post likes & reactions: 6.7K
Total engagements: 5K
Post shares: 2.1K
Post comments: 486
Post likes & reactions: 2.4K
Total engagements: 2.1K
Post shares: 1.2K
Post comments: 91
Post likes & reactions: 821
No ad, less buzz
For brands that opted not to run an ad this year, the engagement might have been lighter—but there was still some messaging traction to be gained. Sprinklr reported that during the game Budweiser received 2,951 mentions and Pepsi garnered 185 mentions. Coca-Cola, without an ad, got 58 mentions.
Yet, Pepsi was able to rely on its halftime show, which featured a charismatic performance from pop star The Weeknd. That bit of entertainment yielded 485,320 mentions.
Other companies tried to get in on the conversation without ponying up with a big ad buy.
we don't have a commercial for the big game but we wanted to be in the conversation

our legal team says we're allowed to live-tweet the commercials but only if we're REALLY CAREFUL and don't mention any other brands/celebrities/anything specific

LETS DO THIS

— Velveeta (@EatLiquidGold) February 7, 2021
Some Twitter feeds took on a tail-wagging persona to tweet out their messages for the big game:
THE FLORIDA MEN DID THE THING. GOOD JOB, FLORIDA MEN. EVEN THE ONE FROM NEW ENGLAND.

— BarkBox (@barkbox) February 8, 2021
And many brands took the opportunity to subtweet each other during their ads, playing off the themes in other advertisements to bring their message to the forefront again:
Are we taking bets on how many of these are pre-arranged vs. spontaneous? #AdBowl #BrandBowl #SuperBowlAds https://t.co/mwiyN265nz

— Beki Winchel #BlackLivesMatter (@bekiweki) February 7, 2021
Not every attempt to pile on was well-received:
omg….#Fiverr has gone off the rails. It thinks it's being cute by mis-tagging & punning co's that advertised in #SuperBowl , but it's missing the mark. It's giving PR to an unknown co (i.e. Four Seasons Landscaping) & not tagging the Super Bowl. Too many cooks in the kitchen. https://t.co/r7tJGzR0sI

— JBLHComms (@JBLHComms) February 8, 2021
Some of the best ads were able to bring a little humor to the proceedings. General Motors was able to couple humor with a strong message about its brand purpose with regards to electric vehicles.
Norway is crushing us at EVs. That's crazy. We have to do better. Are you in? #EVerybodyIn #NoWayNorway pic.twitter.com/QH8kXRd4rp

— General Motors (@GM) February 3, 2021
And yet, even with the laughs, the night felt less jubilant. The elephant in the room was the ongoing global pandemic, and how Super Bowl LV often felt like an attempt to reach for a prior time—possibly even glossing over the harsh reality of almost half a million dead from a virus that has scourged the U.S.
If they scrolled the names of the Americans who died in this pandemic the same way U2 did for victims of 9/11 during the Super Bowl in 2002, they would have to stop the game & run names on the screen for twelve and a half hours.

— Anil Dash (@anildash) February 7, 2021
For many the evening was an exercise in cognitive dissonance, celebrating our health care workers and pretending that what we needed them for wasn't so bad after all:
You can't honor our frontline workers, while also fill a stadium with 25,000 people.

— Natalie Montelongo (@natimontelongo) February 7, 2021
"What I was struck by last night was the fact that few brands (if any) shot commercials showing our current reality," says  Olga Fleming, CEO, for Goodfuse. "It's like everything was back to normal, which it is not. However, many brands embraced empathy and human-centric narratives in their marketing. That's definitely a good first step, but brands need to a look under the hood and rework their entire communications strategy to focus on the individuals they're trying to reach, whether it be customers or employees. Show empathy in your customer experience beyond the Super Bowl ad to truly engage with an audience."
Perhaps we should count among the losses this year due to COVID-19 the Super Bowl commercial, which felt a little less special, a little less lustrous, and a whole lot less important amid the backdrop of deep national tragedy.
COMMENT
2 Responses to "The winners and losers from Super Bowl LV: Brand edition"
Ann Sincox

says:

While we in Michigan liked the Jeep ad, their map left out 33% of our state. Considering that Jeep is headquartered in Auburn Hills, Michigan, this seems like a bad oversight. The Upper Peninsula is demanding 906 Jeeps (their area code) to be given to U.P. residents.

Denise W.

says:

Surprised not to see Oatly mentioned in this article. I don't know what their strategy was but it was so astoundingly bad that we watched it twice! And probably missed someone else's half million dollar ad. Maybe that was the plan?