8 books every PR pro should read
Here are the top reads from industry veterans on developing your PR skills and business acumen.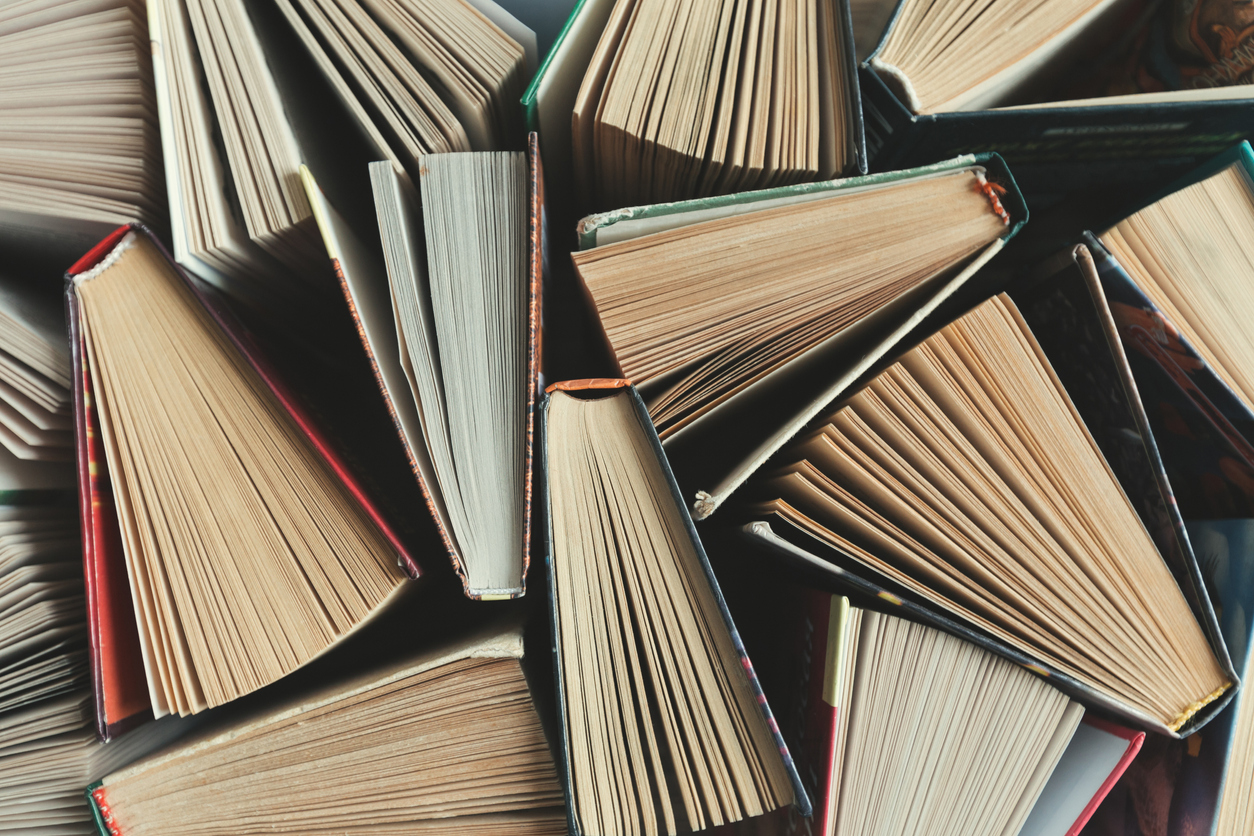 What are the books you are reading to build you PR skills and career opportunities?
We regularly ask PR pros to share some of their best recommendations and here are some of the top books recommended to us for the start of 2022.
1. "The 5 Dysfunctions of a Team" by Patrick Lencioni
A fictional story that plumbs the conundrums that face today's business leaders, Lencioni's book is a must-read for business executives and strategists. First published in 2002, the book has appeared on many bestseller lists, including The New York Times and Business Week.
2. "Power Questions" by Andrew Sobel
"Power Questions are thought-provoking questions that give power to your conversations," Sobel shares on his website. "They also give power to the other person — power to talk about what's important to them, power to lead the conversation where they want it to go, power to express their thoughts more clearly than ever before."
The book promises to "immediately help you win more business, deepen your relationships, and connect with people more rapidly than you ever thought possible."
3. "Everything is Figureoutable" by Marie Forleo
Another tome from the New York Times' bestseller list, this work is meant to help readers "retrain [their brains] to think more creatively and positively in the face of setbacks."
Takeaways from the book include strategies to overcome imposter syndrome and dealing with tough criticism, as well as productivity hacks and tips for overcoming a lack of time and money.
4. "Spin Sucks: Communication and Reputation Management in the Digital Age" by Gini Dietrich
The work of PR insider and writer Gini Dietrich, this book offers a look at the work of PR and brand management in the digital era. It was Dietrich who first developed the PESO model which has become an industry standard for the interplay between owned and earned media.
"Since starting my career in PR, I've always been an advocate for authentic, truth-telling communications, even if it's hard truths," Dvon Williams, CCO for Big Brothers and Big Sisters of America, shared earlier this year. "This book is a great resource to continue navigating how companies, no matter corporate or nonprofit, are engaging with their stakeholders across all platforms today as consumers have much more access and engagement with brands than ever before."
5. "Professional Troublemaker" by Luvvie Ajayi Jones
A NYT bestseller from the author of "I'm Judging You," this book offers wit and warmth as the author discusses the path to fighting one's fears.
From the book's synopsis: "The point is not to be fearless, but to know we are afraid and charge forward regardless. It is to recognize that the things we must do are more significant than our fears." 
6. "Diverse Voices: Profiles in Leadership"
A production of the PRSA Foundation in partnership with the Museum for Public Relations, this book offers interviews with a variety of corporate, organizational and agency leaders discussing their successes, obstacles and lessons learned in their career paths.
Published in 2018, the book contains a foreword by the late Harold Burson and offers lessons in leadership all comms leaders should consider.
7. "The Complete Agency Management Handbook" by Darryl Salerno
Published in 2020, this book helps agency leaders think about their business models and how to preserve profitability in the face of market changes and economic uncertainty.
There's never a bad time to brush up on your business acumen, and this book is an essential read for those looking to rise to the top of the agency ranks.
8. "Hug Your Haters: How to Embrace Complaints and Keep Your Customers" by Jay Baer
Carmen Collins, social media lead for Wish, actually recommends any of the titles written by Baer, but this one from 2016 is a great place to start.
The book promises to help readers discover the disconnect between what customers and companies think about service and offers helpful case studies to illustrate how you can keep critics happy.
Have you got your own PR books to recommend? Share your favorites in the comments or tweet us @PRDaily.
COMMENT