Auto repair company donates $100k in free car repairs, earns 187 million impressions
RepairSmith wanted to help its community members during COVID-19. Its awareness campaign earned media coverage and first place in the Automotive Campaign category of Ragan's PR Daily Awards.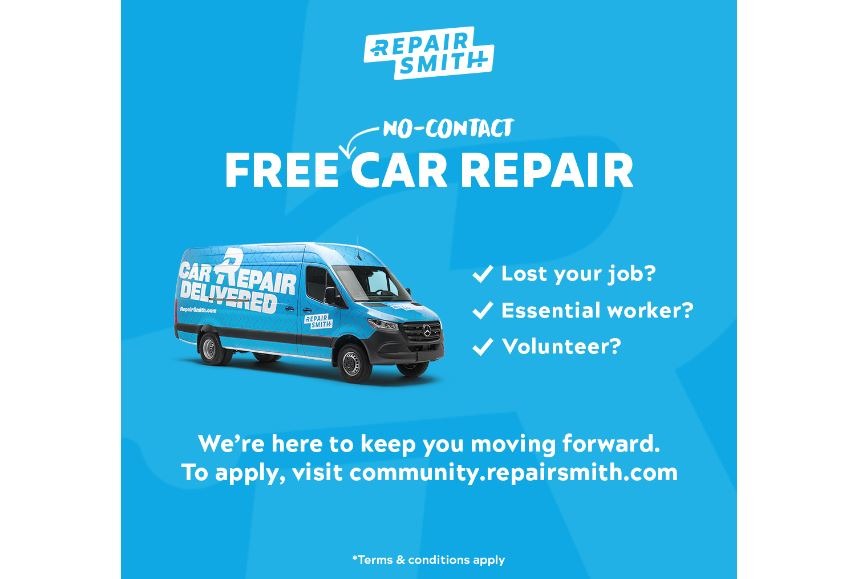 COVID-19 has impacted millions of Americans, and RepairSmith, the first full-service car repair and maintenance solution for car owners at their home or workplace, and on-site for fleets, wanted to help.
To help affected individuals in its communities and raise awareness about its service, it donated $100K in free car repairs to those affected by the pandemic—whether it was financially or to workers on the frontline.
RepairSmith created blog posts, graphics and videos and shared across its social media channels. It also issued an official press release, pitched content to media and blogs, and pitched broadcast media to interview recipients of its service.
The press release received 101 million impressions and was picked up by more than 150 news outlets. The campaign received 45 earned media placements and 187 million earned media impressions.
The program also earned coverage from top media outlets, including CNN's "Impact Your World," Forbes, L.A. Business Journal and MSNBC. This resulted in more than 289 million total media impressions.
As a result, RepairSmith received 1,000 applications for its "No-Contact Car Repair" Services Program, and its mechanics job page received hundreds of page views.
Congratulations to RepairSmith's Lee Florida, Jessica Chou, Andreas Biebl and Lauren Bartel for their winning work.
Learn more about Ragan's and PR Daily's current and upcoming awards programs here.
COMMENT