Campaign around birth control exceeds goals, positions nonprofit as trusted source
Their campaign wanted to destigmatize talks about how or where to get help or supplies. This led to a win in the Social Media Campaign (Health Care PR and Marketing) category of Ragan's PR Daily Awards.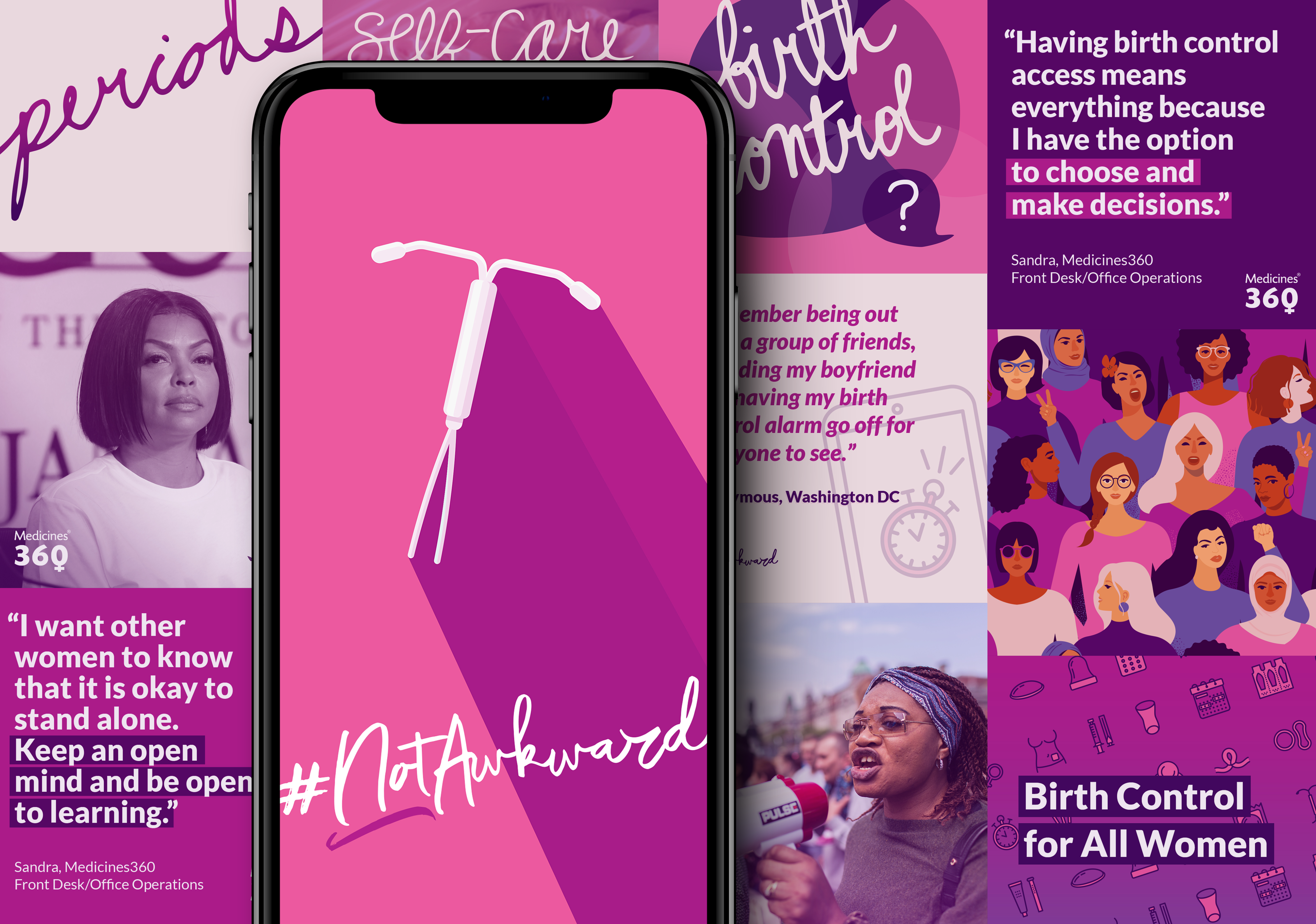 There are many barriers keeping women from accessing effective birth control—Medicines360 believes talking about them should not be one of them.
The nonprofit pharma company partnered with agency JPA Health to develop the #NotAwkward: Let's Talk About It campaign. Its goals were to increase relevance of Medicines360 among women aged 18–34 that were researching birth control options, mainly women of color and those with lower incomes because they are disproportionately most affected, and position the nonprofit as a trusted resource for birth control options.
Women were encouraged to share a birth control method they liked using the hashtag #NotAwkward. Those that had not found the best option or didn't know their options were encouraged to visit Medicines360's site for resources and talk to their doctor about different birth control methods.
Testimonials and footage showcased personal experiences, custom graphics were created for social posts and hypothetical text conversations were posted, aimed at highlighting that intimate conversations don't need to be awkward.
Twitter content garnered more than 3.5 million impressions and an engagement rate of nearly 7%. On LinkedIn, it earned 90,000 impressions and a more than 6% engagement rate.
The campaign had a goal of reaching 2 million women in its targeted range—it exceeded that reach by more than 55%. It also received coverage in nearly 40 online media outlets, including Quartz, Teen Vogue and ABC News.
Congratulations to Adam Pawluk, Andrea Fetchko, Akeia Blue, Tiggi Jalloh and Sean Resquites.
Learn more about Ragan's and PR Daily's current and upcoming awards programs here.
COMMENT