Campaign brings national leaders together to find advancements in cancer care
AstraZeneca and agency Zeno Group highlighted the voices of not only AZ's leadership but leaders from the whole oncology world. This won the Thought Leadership Campaign (Health Care PR and Marketing) category in Ragan's PR Daily Awards.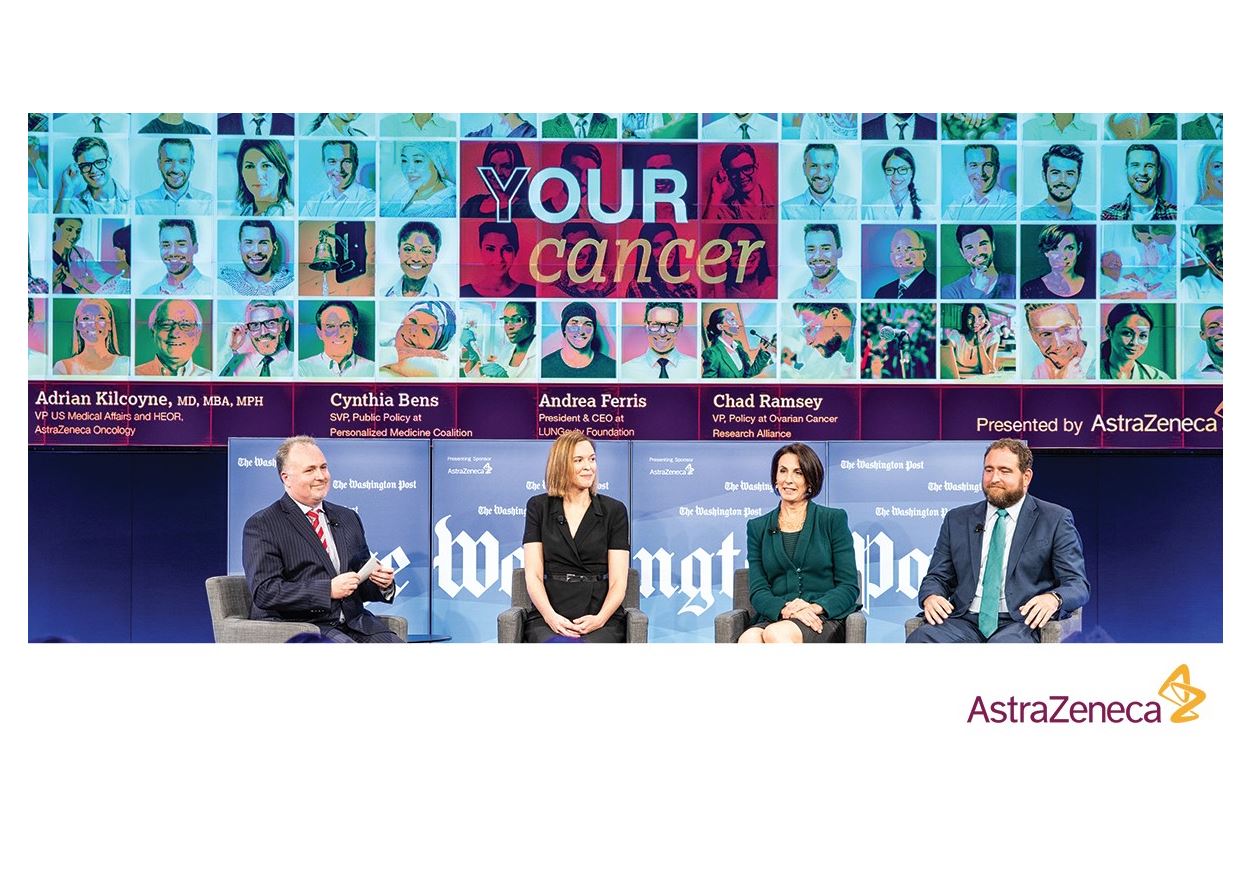 AstraZeneca believes that curing cancer takes more than one company—it takes a community.
Working with agency Zeno Group, the YOUR Cancer campaign wanted to highlight the voices of not only AstraZeneca leaders but oncology leaders throughout the country. To achieve its goal of fostering impactful changes in cancer care across the U.S., four main pillars were decided upon and executed.
YourCancer.org was created to be a central hub with educational resources, the Cancer Community (C2) Awards were created to celebrate unsung heroes at grassroots levels, roundtables were held at the state level and numerous speaking engagements helped elevate the voices of community leaders.
The website now features more than 50 advocacy partners and has had nearly 300,000 page views. The C2 Awards have received more than 220 entries over its two years and 30 million engagements through a variety of media. More than 50 thought leaders and policy makers attended the four roundtables and placements in California Biotechnology Association's newsletter were sent to every member of California's State Legislature. An article in Scientific American led to 12 million total impressions, and more than 100 people attended the 2019 Washington Post Chasing Cancer Summit.
Learn more about Ragan's and PR Daily's current and upcoming awards programs here.
COMMENT
One Response to "Campaign brings national leaders together to find advancements in cancer care"
Ronald N Levy

says:

AstraZeneca not only talks a good game but managed to hire one of the greatest doctors who ever lived, Dr. Anas Younes who heads the company's hematology R&D unit–cancer drugs. He had been a top doctor at the MD Anderson Cancer Center in Texas, then rose to head a department fighting lymphoma and other cancers at the mighty Memorial Sloan Kettering Cancer Center in New York.

The future is exciting because AstraZeneca has a Covid vaccine awaiting FDA approval. At Memorial Sloan Kettering, a team of superstar doctors already has FDA approval for a limited-use cancer vaccine and keeps announcing progress in MSK's efforts to create a broad spectrum cancer vaccine for protecting most people.

If a corporation or country sponsors the vaccine hunting team of doctors, the sponsor and the MSK doctors may be hailed worldwide for saving lives of the one in every five people who now die of cancer. MSK's Dr. Andrew Zelenetz can be seen from Google to head several panels of worldwide scientists eagerly hoping to cross the finish line and get FDA approval for a cancer vaccine to be used worldwide.