Celebration of nurses during COVID sparks award-winning campaign for association
The American Nurses Association's outreach highlighted the need for PPE and supported the rights of nurses, winning the top prize in the 'Grand Prize: Media Relations Campaign of the Year in Ragan's 2021 Media Relations Awards.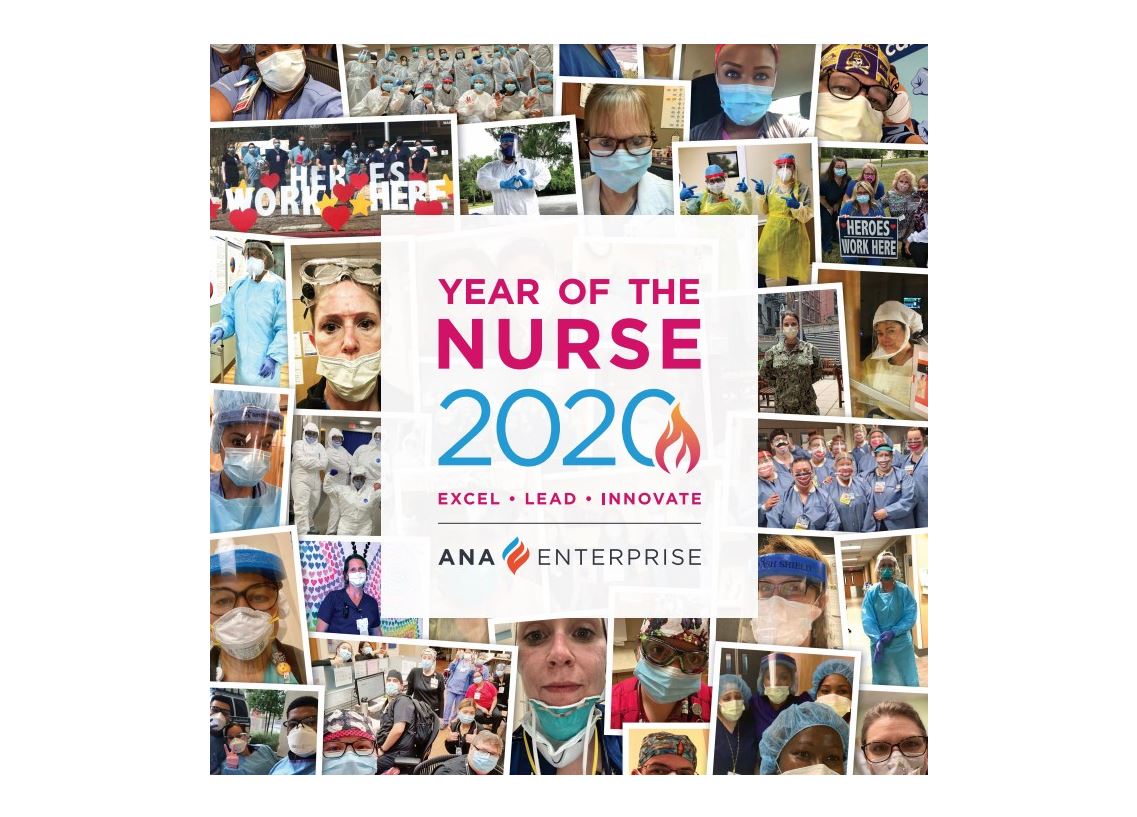 For the 200th anniversary of Florence Nightingale's birth, the World Health Organization declared 2020 the Year of the Nurse and Midwife. As the COVID-19 pandemic hit American shores, though, the American Nurses Association (ANA)—which was gearing up to celebrate U.S. nurses—had to quickly pivot in its strategy of reinforcing ANA as the voice and conscience of the nation's nurses.
The result: At the beginning of 2020, ANA set a goal of earning 800 media mentions. Results were significantly greater, with 1,391 earned media mentions in total. Nearly 90% of the coverage focused on ANA's advocacy on behalf of America's 4.2 million nurses during the COVID-19 pandemic.
To achieve its goals, the ANA communications team created an earned media news bureau that distributed 30 news releases and statements on the need for a sufficient supply of PPE, major COVID-19 relief bills, condemning retaliation against nurses for raising safety concerns, defending the rights of nurses and more.
ANA also held a virtual press conference to release the results of its second PPE nurses' survey. The resulting news coverage was amplified via other ANA channels, including the ANA's weekday "Smart Brief" newsletter, its weekly Member News e-newsletter and social media posts, targeting ANA's large social media audience on Facebook, Twitter, LinkedIn, Instagram and You Tube (winning more than 1 million total followers across channels).
Coverage of the efforts included 20 national broadcast placements on ABC, PBS, CNN, FOX News and MSNBC. In May alone, ANA was mentioned in 354 local, regional and national print news articles. One ANA staff spokesperson appeared on a recurring segment on the Russ Parr Morning Show, a nationally syndicated radio program.
Kudos to Joan Hurwitz, Shannon McClendon, Keziah Proctor and Zachary Levine.
Enter this year's Media Relations Awards by this Friday, April 22, for your opportunity to join the ANA on our list of impressive winners. Learn more about Ragan's and PR Daily's current and upcoming awards programs here.
COMMENT