Chatbooks and Sam's Club offer virtual Santa visits, HomeGoods to launch e-commerce site, and Google relaunches Pay app
Also: Conan O'Brien will move to HBO Max next summer, Perdue racks up sales with 'ThanksNuggets,' Netflix ranks No. 1 with employees, and more.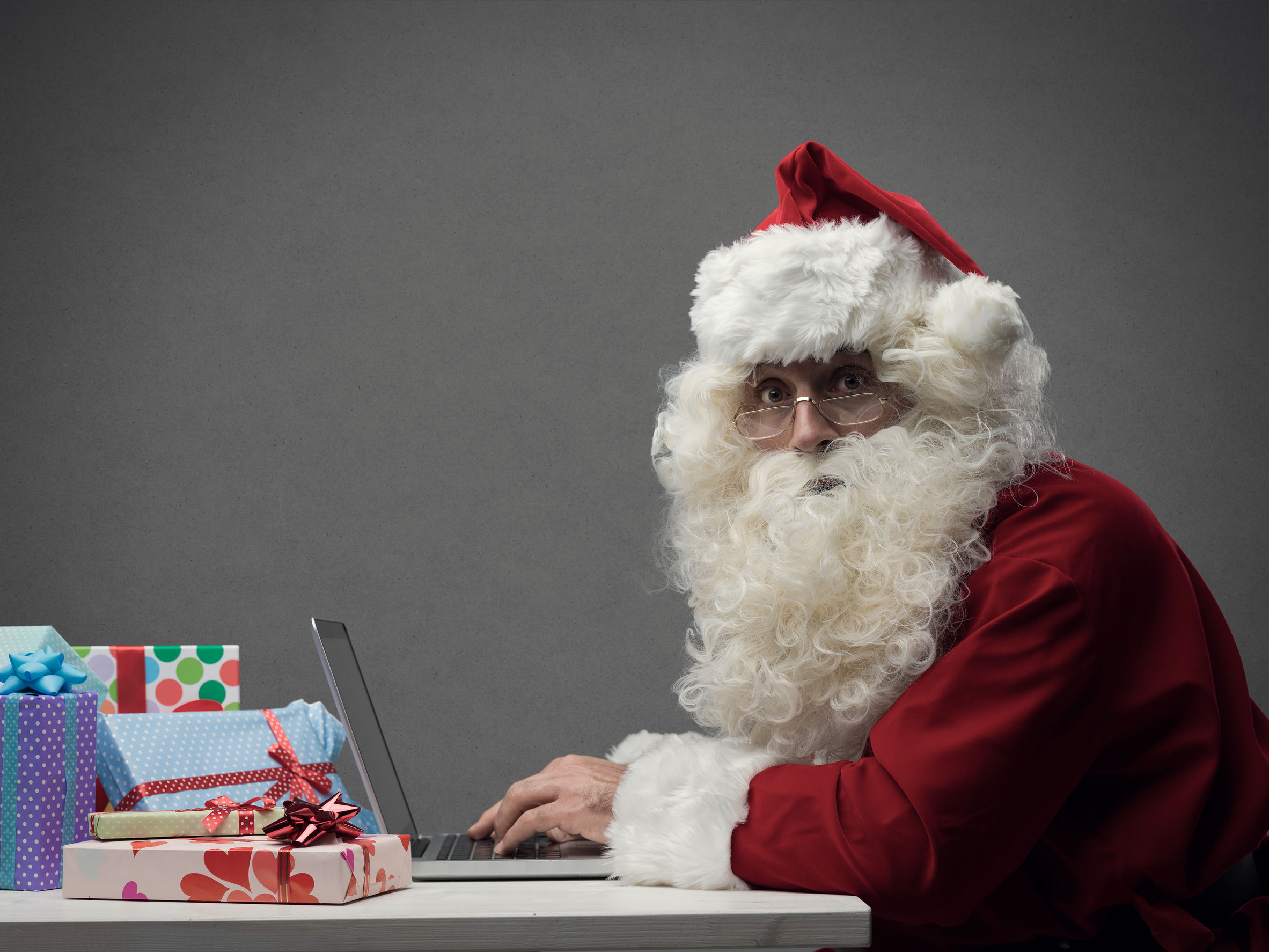 Hello, communicators:
Google just launched the overhaul of its Google Pay app, boasting features that include personal finance guidance, tailored retail offers, coupons and banking services along with its tap-to-pay functionality:
The new @GooglePay app can help you pay more easily, manage your money 💰 and discover offers from your favorite brands. Learn more about #GooglePay's mission to make money simple, secure and helpful for everyone ✨ → https://t.co/Arfv7U5lLf pic.twitter.com/mX9rtdMgeA

— Google (@Google) November 18, 2020
In a blog post, Caesar Sengupta, general manager and vice president of payments and Next Billion Users at Google, wrote:
The new app is designed around your relationships with people and businesses. It helps you save money and gives you insights into your spending. It's built with multiple layers of security to keep your money and information private and safe. And in 2021, it will give you the chance to apply for a new kind of digital bank account with trusted financial institutions.

… Google Pay can also understand and automatically organize your spending. This lets you search across your transactions in new ways. For example, you can search for "food," "last month," or "Mexican restaurants" and Google Pay will instantly find the relevant transactions.
The launch highlights the opportunities for PR and marketing pros to reach consumers and increase purchases through digital-first content and features.
Here are today's top stories:
 HomeGoods parent to launch e-commerce site
 TJX, the parent company for TJ Maxx, Marshalls and more announced it's launching an e-commerce website in the second half of 2021 for its HomeGoods brand. The move is a reversal of the company's earlier decision to eschew online shopping, instead keeping many locations open during COVID-19.
 The Wall Street Journal reported:
A HomeGoods e-commerce platform would "satisfy our customer base and attract new shoppers," Mr. Herrman told investors on Wednesday. This past May, Mr. Herrman told investors the Framingham, Mass.-based company would "not look to e-commerce as our major leveraging point to get us through Covid and out the other side."

… "Not everybody wants to buy their apparel even online," he said. "They don't always want to buy a sofa, a chair, an accessory item. They want to feel the fabric."
However, as the COVID-19 crisis continues, TJX is looking to get ahead of the competition and reach a new consumer base.
Like most off-pricers, TJX otherwise maintains a slim e-commerce effort in order to encourage an in-store treasure hunt. Rivals Burlington and Ross don't sell online at all, citing difficult logistics and slim margins in selling apparel through the digital channel.

"We believe the launch of homegoods.com next year could expand the consumer base and attract a younger consumer," MKM Partners Managing Director Roxanne Meyer said in emailed comments Wednesday. "In our view, the home category translates better online vs. apparel and has the potential to be more impactful to TJX."
Why it's important: The COVID-19 crisis has hastened technology adoption and transformed consumer behaviors, but these shifted needs are here to stay. That means if you haven't thought about ways you can take advantage of online shopping—including e-commerce sites, influencer marketing campaigns, social media shopping ads and virtual offerings—you're missing out. Don't delay, because these strategies will help your organization in the long-term as well as during COVID-19.
---
TACTICALLY SPEAKING
In June 2021, comedian Conan O'Brien will end his 28-year career as a late-night host—10 years of which were spent at TBS. Instead, O'Brien will star in a weekly variety series on HBO Max. O'Brien's travel specials, "Conan Without Borders" will also continue. 
In a WarnerMedia press release, O'Brien joked:
In 1993, Johnny Carson gave me the best advice of my career: "As soon as possible, get to a streaming platform." I'm thrilled that I get to continue doing whatever the hell it is I do on HBO Max, and I look forward to a free subscription.
Though the comedian joked about his move to a streaming service, there's an underlining truth that PR and marketing pros shouldn't ignore. Content formats are shifting to meet consumers where they're at, which focuses a lot on digital- and mobile-first content, streaming videos and ads, bite-sized campaigns and more.
---
CRISIS COMMUNICATIONS
Low-cost airline Norwegian Air has filed for bankruptcy protection in Ireland, aiming to restructure its organization, keep its employees and stay afloat, despite COVID-19's devastating affect on the airline and travel industries.
The budget carrier said in a statement on Wednesday that it has decided to file for examinership in Ireland, which is where its aircraft assets are held. Examinership allows companies to seek a court's protection from creditors for up to 100 days, and is the rough equivalent of Chapter 11 bankruptcy in the United States.
In a press release, Norwegian Air's chief executive, Jacob Schram, said:
Seeking protection to reorganise under Irish law is a decision that we have taken to secure the future of Norwegian for the benefit of our employees, customers and investors. Our aim is to find solutions with our stakeholders that will allow us to emerge as a financially stronger and secure airline.

… Our intent is clear. We will emerge from this process as a more financially secure and competitive airline, with a new financial structure, a rightsized fleet and improved customer offering.
---
MEASURED THOUGHTS
Employee feedback platform Blind analyzed workforce rankings for Facebook, Amazon, Apple, Netflix and Google—which it calls "FAANG" as shorthand for the group of elite tech companies many employees aspire to join—and found Netflix to be employees' top choice.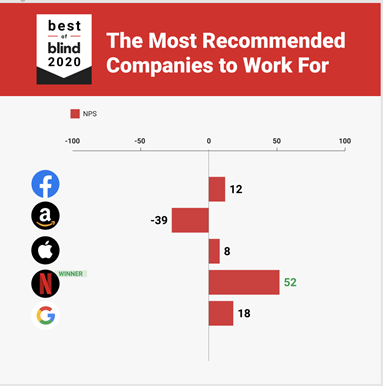 Along with reaching the top spot in employee recommendations, Netflix topped the ranking for companies with the most equal opportunities to succeed—something sharply in focus as organizations adapt meaningful DE&I initiatives. Netflix also grabbed the No. 1 spot for companies with the best leadership teams.
Blind reported that 67% of Netflix employees would recommend the company as a great place to work, with 65% reporting confidence in their leaders and 74% saying they're motivated by leaders' visions.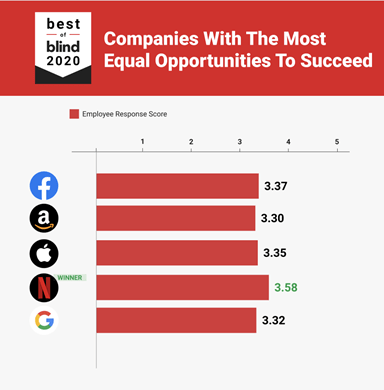 You can view the whole report here.
---
CRISIS LEADERSHIP NETWORK
Looking for more insight on how to address the current global crisis and lead your organization into a strong recovery?
Join Ragan's Crisis Leadership Network to network and brainstorm with peers, get the latest intelligence and research and start to strategize for the future of your organization.
Learn more about this exclusive membership here.
Chatbooks, Sam's Club and NORAD offer virtual Santa interactions
Starting Nov. 19, consumers can book a virtual visit with one of Chatbooks' Santas:
Image courtesy of Sam's Club.
Even tracking Santa is different during COVID-19. U.S. Northern Command tweeted that the North American Aerospace Defense Command's Santa Tracker is coming:
Despite COVID-19 challenges, our teammates are ready to Track Santa! @NORADCommand will continue their 65-year tradition of tracking Santa's journey around the globe to ensure a safe, smooth mission on December 24th. Follow @NoradSanta for more updates!

— U.S. Northern Command (@USNorthernCmd) November 16, 2020
However, NORAD is emphasing its social media profiles and website, as its call center staff will be smaller this year.
Preparations for @NoradSanta are underway!

Despite the challenges presented by COVID-19, NTS is on schedule for Dec. 24.
NTS website https://t.co/jJYr1a2VoL / social media pages will allow children around the world to track Santa. However, the call center is being adapted.

— North American Aerospace Defense Command (@NORADCommand) November 16, 2020
While NORAD understands the call center is an important tradition for many families around the world, we reduce the health risks posed by attempting to conduct a large indoor, in-person, call center during the pandemic.

— North American Aerospace Defense Command (@NORADCommand) November 16, 2020
Why it matters: As Bloomberg's "Quicktake" highlighted, malls and department store chains that are still offering in-person visits with Santa Claus are using temperature checks, masks, face shields and plexiglass barriers to keep people safe during COVID-19. As much as you can, consider how you can digitalize your holiday offerings, to cater to consumers staying at home, but wanting to connect.
---
TACTICALLY SPEAKING
Perdue recently caused a stir with its "ThanksNuggets"—limited-edition chicken nuggets flavored with turkey and sweet potato, and turkey with "hints of stuffing and cranberry." The company offered up 100 bags, each selling for $19.20 (a nod to Perdue's founding year).
In a press release, Tracy Hostetler, vice president of marketing, for Perdue's premium prepared foods, said:
Thanksgiving is going to look very different this year, and we know there's a lot of cooking fatigue out there right now, so we thought we'd have a little fun with it by launching our limited edition ThanksNuggets. … Forget the hours of prep, the brining, the roasting, the mountain of dishes, the fancy place settings: this year is all about having a "LazyGiving." Whether you prefer white or dark meat turkey, our ThanksNuggets have got you covered, so you can still enjoy your favorite holiday flavors without all the effort.
The products sold out in only a few minutes:
We SOLD OUT of #ThanksNuggets in less than 3 minutes! Maybe we should make more…What flavors would you want? Stay tuned for how you might still be able to get a bag! Also get 10% off chicken nuggets today only at https://t.co/UrNHB4wqFr w/ code NUGGETS #PerdueChicken #LazyGiving pic.twitter.com/9vvdkE8vgi

— Perdue Chicken (@PerdueChicken) November 13, 2020
The move is a creative way to jump on the holiday bandwagon while providing a new angle or solution to consumers changing their plans amid COVID-19.
---
WORKPLACE WELLNESS
As communicators face unprecedented challenges around crisis management, shifting consumer behaviors and more—and as many work to connect, engage and support their employees as the workplace landscape dramatically changes—wellbeing has become an important focus.
That's why we launched Ragan's Workplace Wellness Insider. Our new offering is a treasure trove of research, guidance and insights for wellness, employee communications and HR pros. Get the help you need through our website, newsletter, Slack group, research, complimentary reports and more showcasing trends and revealing how organizations are addressing and managing their employees' wellbeing.
Subscribers also receive discounts on workplace wellness conferences, award entries and Ragan webinars, for additional takeaways and insights to help power your initiatives and strategies.
---
EDITOR'S PICKS
Though many consumers are downsizing or canceling their holiday plans, PR and marketing pros are busier than ever digitalizing their efforts and connecting with audiences through social media, email and more. That means the work hasn't stopped—and communicators must remain flexible and ready to shift their focus during COVID-19. Looks like it's time to bring on the caffeine.
Consider these coffee gifts:
---
WHAT YOU SAID
We asked which skill set or group you think is most useful for PR pros to embrace, and nearly 61% of you said communicators should cozy up to data and analytics. More than 31% said design and editing skills are your top focus, with almost 5% turning to lessons in augmented reality, virtual reality or artificial intelligence. Only 3% put coding and IT skills on the top of the list:
Which skill set/group do you think is the most useful for PR pros to learn more about, especially with shifting consumer attitudes?

Weigh in below and comment with your thoughts. We'll share in tomorrow's #DailyScoop.

— PR Daily (@PRDaily) November 18, 2020
Is there a question you'd like us to ask in an upcoming poll? Let us know!
---
SOUNDING BOARD
Are you planning to use Twitter Fleets in your social media strategies?
Will you use Twitter Fleets, communications pros?

Weigh in below and share your experiences with the new feature, and we'll share in tomorrow's #DailyScoop.

— PR Daily (@PRDaily) November 19, 2020
Weigh in below, via our Twitter poll and through the #DailyScoop hashtag, and we'll share the results in tomorrow's roundup.
Editor's note: Ragan Communications may earn a commission through our affiliate partnerships when purchasing items in our content.
COMMENT