Cirque du Soleil cuts 3,000 jobs in bankruptcy filing, Target and Chobani join social media ad boycott, and Amazon offers $500M in employee bonuses
Also: Philadelphia Flyers' Gritty gets a 'Queer Eye' makeover, Pizza Hut franchisee declares bankruptcy, Walmart stops selling 'All Lives Matter' shirts, and more.
Hello, communicators:
The cast of Netflix's "Queer Eye" recently attempted to make over the popular mascot of the Philadelphia Flyers, Gritty.
You can't change perfection. https://t.co/juZx3flEW1

— Gritty (@GrittyNHL) June 30, 2020
"Queer Eye's" fifth season came out on June 5, with its 10 episodes centering on heroes in Philadelphia. The special segment is a partnership effort promoting the show, along with the National Hockey League team and its city (Gritty was nominated by Major League Baseball team Philadelphia Phillies' Phillie Phanatic).
When you already have eyebrows like these, there's really not much to change. Truly @BrookeShields status 🤩 pic.twitter.com/6HKhhOjKek

— Queer Eye (@QueerEye) June 30, 2020
Consider how you can work with other organizations as well as influencers for your next campaign.
Here are today's top stories:
Cirque du Soleil files for bankruptcy and lays off 3,000
The entertainment company "blamed its bankruptcy on the 'immense disruption and forced show closures as a result of the COVID-19 pandemic' and is aiming to restructure its debt with assistance from the Canadian government and private equity firms," CNN Business reported.
The layoffs represent 95% of its workforce and includes acts such as The Blue Man Group. The remaining 259 employees will remain with the company to perform "basic operations" such as planning future shows and selling tickets.
Cirque expects to emerge from the restructuring process as a leaner entity with about 1,000 employees initially. About 700 of them would be in Las Vegas, where the company earned about 40% of its $1 billion in revenue last year and where it hopes to open a show as early as November, Chief Executive Officer Daniel Lamarre said in an interview Monday.

Touring shows could come back in the spring if the virus situation allows it, he said.
Why it's important: Though you should give both employees and consumers as much information as you can, don't overpromise or sidestep the uncertainty that continues with COVID-19. As organizations restructure their business models to meet the "new normal," additional changes will probably occur as states and countries struggle to stop the pandemic's spread. Transparent communications is crucial as you move forward.
---
TACTICALLY SPEAKING
Amazon's senior vice president of worldwide operations, Dave Clark, recently announced that the company is paying more than $500 million in one-time employee bonuses for those working on the front lines throughout June.
Full-time Amazon, Whole Foods Market and delivery service partner drivers will each receive $500, while their part-time counterparts will receive $250 each. Front-line Whole Foods and Amazon leaders are getting $1,000, while the company's delivery service partner owners will receive $3,000.
"My thanks and gratitude for the truly remarkable commitment to customers you have shown throughout this journey," Clark wrote in the company blog post. "I have never been more proud of our teams."
The move is a response to employee protests over working conditions and negative press that reported Amazon's COVID-19 employee benefits (including bonuses) stopped at the end of May. It also highlights the continued efforts of organizations that are balancing increased demand with keeping its essential workers both safe and happy.
---
MEASURED THOUGHTS
The World Federation of Advertisers recently surveyed senior executives at "58 companies that collectively [spend] $92 billion on global advertising," and revealed 31% are already or will probably stop social media ads as part of the #StopHateForProfit boycott—or alongside of it.
"In all candour, it feels like a turning point…Across the industry, it's moved from being a reactive media-driven conversation to a proactive boardroom concern." WFA CEO @Stephan_Lo quoted in @FT on brands holding platforms to account. https://t.co/q3vd5hrNC0

— WFA (@wfamarketers) June 30, 2020
Most recently, Clorox, Ford, Denny's, Target and Chobani joined the growing list of organizations pausing social media budgets:
Action over advertising. Today we join our friends at @ADL and a growing list of amazing groups like the @NAACP to pause all our paid social advertising. We've always stood against hate & bigotry and it is our duty to help change these platforms. #StopHateForProfit https://t.co/GaKTheAySG

— Chobani (@Chobani) June 29, 2020
"Target is pausing our advertising with Facebook and Instagram for the month of July, and we'll use that time to re-evaluate our plans for the remainder of the year," the company said in a statement to CNN.

Target was Facebook's 26th-largest advertiser last year, according to Pathmatics, a market intelligence firm. The company spent an estimated $46.5 million on Facebook advertising in 2019.
WFA also reported that more than half had spoken with social media platforms reguarding their hate speech policies and 48% are teaming up with organizations that include the Global Alliance for Responsible Media.
Thirteen percent of respondents are taking other actions, including making positive investments in minority-owned and focused titles, evaluating next steps internally and initiating ongoing monitoring and assessment of platforms. Some are also reviewing the role of social media platforms in the media mix.
---
CRISIS LEADERSHIP BOARD
Looking for more insight on how to address the current global crisis and lead your organization into a strong recovery?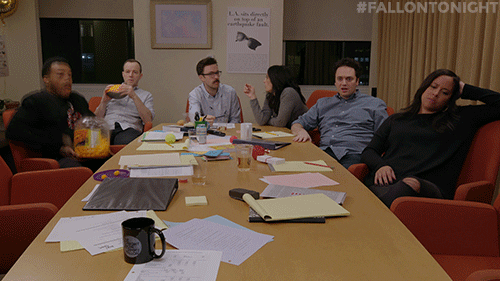 Join Ragan's Crisis Leadership Board to network and brainstorm with peers, get the latest intelligence and research, and start to strategize for the future of your organization.
Learn more about this exclusive membership here.
Pizza Hut's largest franchisee files for bankruptcy
 NPC International, which owns more than 400 Wendy's locations and 1,200 Pizza Hut restaurants, has declared Chapter 11 bankruptcy. Unlike Cirque du Soleil, the company will continue its operations as it adjusts its business model.
"While NPC's Chapter 11 filing was expected, we view it as an opportunity to create a better future for NPC's Pizza Hut restaurants," a Pizza Hut spokesperson said in a statement. "As NPC works through this process, we support an outcome resulting in an organization with a lower, more sustainable level of debt, ownership focus on operational excellence and a greater level of restaurant investment."
Why it's important: Now more than ever, organizations must be nimble and flexible as they adapt to current crises and changing consumer behaviors. For communicators, this can represent opportunities to share your business knowledge and get a seat at the strategic table. Come armed with data and action plan ideas.
---
TAKE OUR SURVEY
Ragan has partnered with PoliteMail to ask how COVID-19 has affected your role as a communicator, including what channels you're using more than ever before and what your organization's employees are asking.
When you have a moment today, please fill out this three-minute survey on the state of communications. Thank you! https://t.co/i3bgKR7DcF

— Ragan.com (@RaganComms) June 26, 2020
As a thank you, you'll receive a copy of the results, The State of Communication Summer 2020.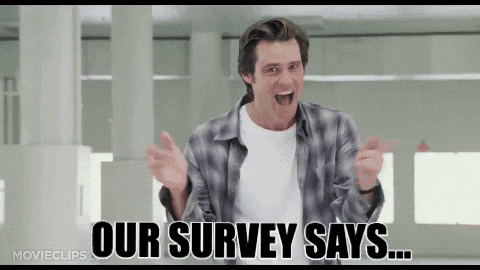 ---
TACTICALLY SPEAKING
Following criticism over third-party sellers' "All Lives Matter" and "Irish Lives Matter" t-shirts, Walmart announced that it's stopping all sales of the former.           
"We will continue to sell other variations, including 'Blue Lives Matter,'" a Walmart spokesperson told CBS MoneyWatch in an email.

"We fundamentally believe all lives do matter and every individual deserves respect," the Walmart spokesperson stated. "However, as we listened, we came to understand that some, but not all, people using the phrase 'All Lives Matter' in the current environment intentionally minimized the focus on the painful reality of racial inequity."
As more consumers push organizations to stand against racial inequality and make both effective and long-lasting changes that support both Black communities as well as increase diversity and inclusion efforts, communicators should also consider any partnerships or group involvement that might negate their efforts. Trust is paramount, so ensure your actions match your words.
---
WHAT YOU SAID
We asked if you're responsible for your organization's business continuity plan, and 25% of you said you're on the team that writes the strategy. Another 25% of you advise the team that writes the plan, but nearly 38% of you aren't involved with your organization's contingency plan—and nearly 13% say there is no plan.
Are you part of the team writing your organization's business continuity plan?

Share how you're using your continuity plans as COVID-19 continues, and we'll share in tomorrow's roundup. #DailyScoop

— PR Daily (@PRDaily) June 30, 2020
---
SOUNDING BOARD
Besides reputation management and crisis responses, what communications bucket is currently taking up your attention?
Besides crisis communications, what are you currently focusing on the most?

Share your thoughts under #DailyScoop.

— PR Daily (@PRDaily) July 1, 2020
Weigh in below and share your thoughts under the hashtag #DailyScoop.
COMMENT
One Response to "Cirque du Soleil cuts 3,000 jobs in bankruptcy filing, Target and Chobani join social media ad boycott, and Amazon offers $500M in employee bonuses"
Ronald N. Levy

says:

This is like the story of Minnie the Moocher. She was a dancer, a hoochie-koocher.

The fictional story in the 1931 song describes Minnie as "a red hot" recipient of illegal drugs and lavish gifts.

The real Minnie as reported by her obit in Jet magazine of 11/22/51 was an 82-year-old woman named Minnie Gayton who "acquired the quaint nickname The Moocher by regularly begging food from grocers. She slept in doorways, on porches and in garages. During the record-breaking blizzard, her body was fund on a porch, blanketed with snow. She died from exposure."

Mr. Zuckerberg seems unlikely to endure similar exposure although his T-shirts appear to be thin, and a supposition about him is not only thin but contrary to truth.

THE SUPPOSITION is that he is guilty of "hate for profit" since Facebook has been a platform paid by communicators said to be guilty of "hate."

THE TRUTH is that far from profiting from the disputed communications, Zuckerberg has lost millions in revenue and billions in his stock's asset value because Facebook transmitted the hated words.

No one has accused Zuckerberg of endorsing nor even agreeing with the communications called "hate." What he has done, accusers and defenders alike agree, is to TRANSMIT the communications just as our phone companies and the post office all transmit what we say even if we express real hatred, not just a controversial position.

So (a) Zuckerberg has not profited from the communications, and (b) any hate expressed was by the communicators not by Facebook, phone companies nor our far-from-profitable postal service.

It may be a stretch too far to be against movie producers and theaters even if one opposes the dancing of hoochie-koochers.