Epic reverses course on 'return to work' plan, WarnerMedia lays off 600 employees, and Gillette Venus offers inclusive Animal Crossing options
Also: Chipotle partners with Tony Hawk to offer burittos and video game access, how most consumers research brands before buying, 'Black-ish' airs once-rejected episode, and more.
Hello, communicators:
Chipotle is giving fans the opportunity to eat like Tony Hawk—and then play his new game. The restaurant chain is giving access to Tony Hawk's Pro Skater 1 and 2 Warehouse Demo to the first 2,000 consumers who order the "Tony Hawk Burrito" on Chipotle's app or website.
The burrito is made with chicken, brown rice, black beans, hot salsa, cheese and guacamole: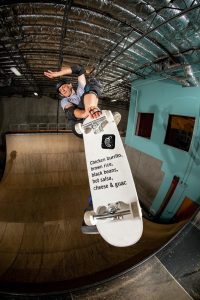 On Aug. 14, Chipotle will launch a 2-hour live stream on Twitch that features Hawk, skateboarder Jagger Eaton and actor Finn Wolfhard playing the game. During the stream, the chain will give away up to 5,000 burritos.
In a press release, Chipotle's chief marketing officer, Chris Brandt, said:
This first of its kind menu integration gives our fans a chance to eat like the greatest skater of all time and get access to the demo for one of the summer's most anticipated video game releases. Real athletes need real food, and Chipotle is excited to continue being a part of Tony's training routine whether it's competing at the skate park or in a video game.
Here are today's top stories: 
Epic Systems reverses decision on employees return to work
The medical software company walked back its announcement that employees were to return to its offices in Verona, Wisconsin, starting Aug. 10. In an earlier announcement, Epic told employees they were to report to the campus unless they couldn't arrange childcare or had health conditions that could cause complications from COVID-19.
It reversed course when local public health officials questions the company's return-to-work plan.
"While our intention is to return staff to campus, we are adjusting the timeframe as we work with public health officials to gain their agreement on our plan," an Epic spokesperson told CNBC.
CNBC reported:
The missive sent to its employees on Saturday evening from Senior Vice President Sumit Rana, also viewed by CNBC, said the company's leaders "recognized that you (staff) might feel apprehension when returning to work for a variety of reasons."

"For those of you returning to campus, you have the choice to return gradually," the letter continues. "We expect that you will maintain your normal workload and be available to your team and customers and needed."
However, an employee told CNBC that Epic's workforce felt "intimidated" by the company requiring employees to report their decisions to work from home to HR.
Why it's important: Organizations have taken several approaches to a return-to-work strategy, with some looking to welcome back employees as soon as possible, while others, such as Twitter, are allowing employees to work from home permanently. Whatever your organization's decision, make sure you're keeping in touch with employees and soliciting feedback. As the COVID-19 crisis continues and work-from-home arrangements stretch on, employees can feel increased stress and anxiety over their positions and what will be required of them. Help them adjust, and you'll build employee loyalty.
---
SOCIAL BUZZ  
Gillette Venus is aiming to make Animal Crossing more inclusive with a line of custom designs that enable players to add cellulite, scars, vitiligo, wrinkles, acne, tattoos, psoriasis and more to their avatars:
Acne, Vitiligo, Psoriasis, Scars & more. We're bringing IRL skin to #ACNH so that more players can feel represented in the gaming world. #SkinclusiveACNH

— Gillette Venus (@GilletteVenus) August 7, 2020
"Every woman deserves to feel represented and beautiful in her own skin," Gillette Venus' website proclaims. The options include names such as "Curvaceous Queen," "Acne Angel, |Nevi Goddess" and "Poppin' Prosthesis."
The effort offers an example of highlighting diversity and inclusion creatively, especially while consumers stay at home (and play more video games).
---
MEASURED THOUGHTS
Red Egg Marketing recently published its Local Business Consumer Sentiment Study, in which it revealed that 70% of consumes in the United States research brands before purchasing from them, with nearly 68% getting information from brands' websites: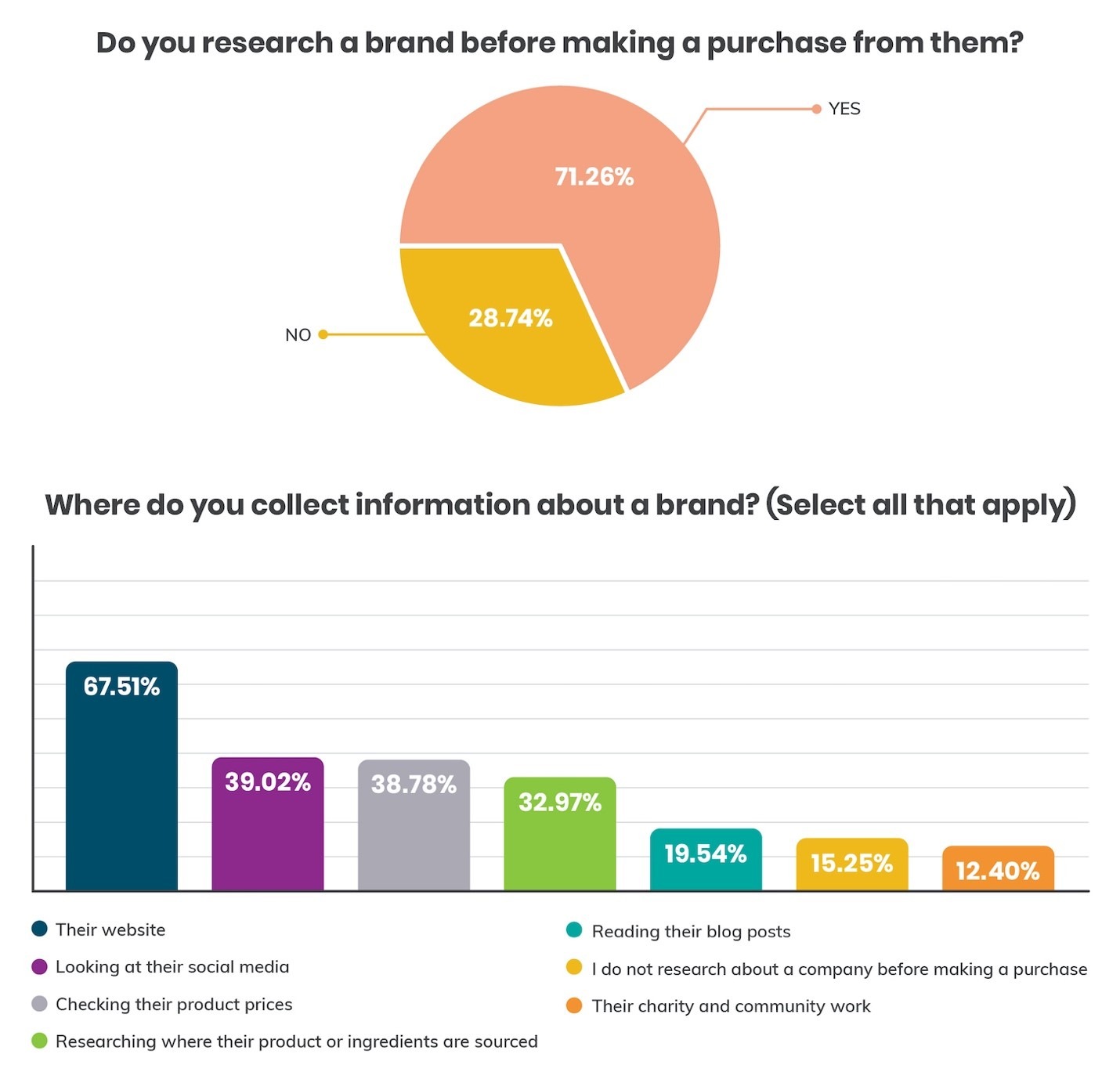 Image courtesy of Red Egg Marketing.
The data show the importance of strengthening your organization's online presence, especially as more consumers shop online. 
You can read the entire study here.
---
CRISIS LEADERSHIP BOARD
Looking for more insight on how to address the current global crisis and lead your organization into a strong recovery?
Join Ragan's Crisis Leadership Board to network and brainstorm with peers, get the latest intelligence and research, and start to strategize for the future of your organization.
Learn more about this exclusive membership here.
WarnerMedia lays off 600 employees
Following the depatures of several WarnerMedia executives, the company announced it was cutting jobs in order to refocus its efforts during COVID-19.
The Los Angeles Times reported:
The purge comes amid a period of turmoil for the media company, which was acquired by telecommunications giant AT&T two years ago. The reorganization is the second management shakeup since the Dallas firm took control. Since then, COVID-19 stay-at-home orders have upended the movie business, and major studio releases, including Christopher Nolan's highly anticipated sci fi thriller "Tenet," have been delayed. Analysts say U.S. box office receipts this year could be down as much as 70% compared with last year. Plans now include releasing "Tenet" overseas before a hoped-for September debut in the U.S.
The pandemic also prompted a temporary shutdown of TV and film production, which means there are fewer projects in the pipeline, further eroding revenues.
Why it's important: Though you should adjust your business model to meet shifting consumer behaviors as much as you can, doing so won't magically end your woes. Instead, communicate with employees and leaders often, and prepare them for layoffs, realignments and more.
---
DOWNLOAD OUR REPORT
Following the deaths of George Floyd, Ahmaud Arbery, Breonna Taylor and others, organizations were pushed more forcefully than ever before to take stands against systemic racism and move to support social justice initiatives. Which responses made an impact—and which responses fell flat?
Learn from 10 of the biggest brand messages in our special report, "Organizational responses to Black Lives Matter." The report offers communicators important takeaways to lead organizations and clients in the second half of 2020 and into the future.
---
TACTICALLY SPEAKING
Disney's ABC is airing a "Black-ish" episode that was created in 2018, but pulled because of "partisanship" concerns.
Please, Baby, Please supposedly contained more anti-Trump material than the show had tackled before, at a time when ABC was courting more conservative viewers.

The episode sees Dre improvising a bedtime story to his young son, in which he expresses many of his concerns about the state of the US a year after Donald Trump – whom he calls "the Shady King" – was elected.

… [Creator Kenya Barris] said Disney TV accommodated his request to make the episode available following the re-airing of episodes titled Juneteenth and Hope in the wake of renewed Black Lives Matter protests.
The move highlights the growing number of organizations taking part in conversations about politics and social justice, particularly since the death of George Floyd.
---
WHAT YOU SAID
We asked how you're helping you and your team add to your communications tool belts, and almost 46% of you are using webinars and other virtual events for training purposes. Roughly 36% are using a mix of articles, networking and other training formats.
As you continue to strengthen your skills and offerings during COVID-19, how are you helping you and your team add to the communications tool belt?

Let us know below and under #DailyScoop.

— PR Daily (@PRDaily) August 10, 2020
Is there a question you'd like us to ask in an upcoming poll? Let us know!
---
SOUNDING BOARD
Is your organization preparing for a "return to work" in 2020?
Is your organization preparing for a "return to work" in 2020?

Share how your workforce is adjusting in the "new normal" below and under #DailyScoop.

— PR Daily (@PRDaily) August 11, 2020
Share with us how your workforce is adjusting to the "new normal" below and under the #DailyScoop hashtag.
COMMENT
One Response to "Epic reverses course on 'return to work' plan, WarnerMedia lays off 600 employees, and Gillette Venus offers inclusive Animal Crossing options"
Large companies layoff employees then expect loyalty? Seriously?
This Harvard Business Review article, appropriately titled, "Run Your Business So You'll Never Need Layoffs", provides examples of specific companies that are thriving, despite the pandemic. https://hbr.org/2020/06/run-your-business-so-youll-never-need-layoffs