Finding positivity during an historic pandemic
Here's how one industry leader tries to remain grounded—and lessons she takes from others in her community—in a time of unparalleled disruption and uncertainty.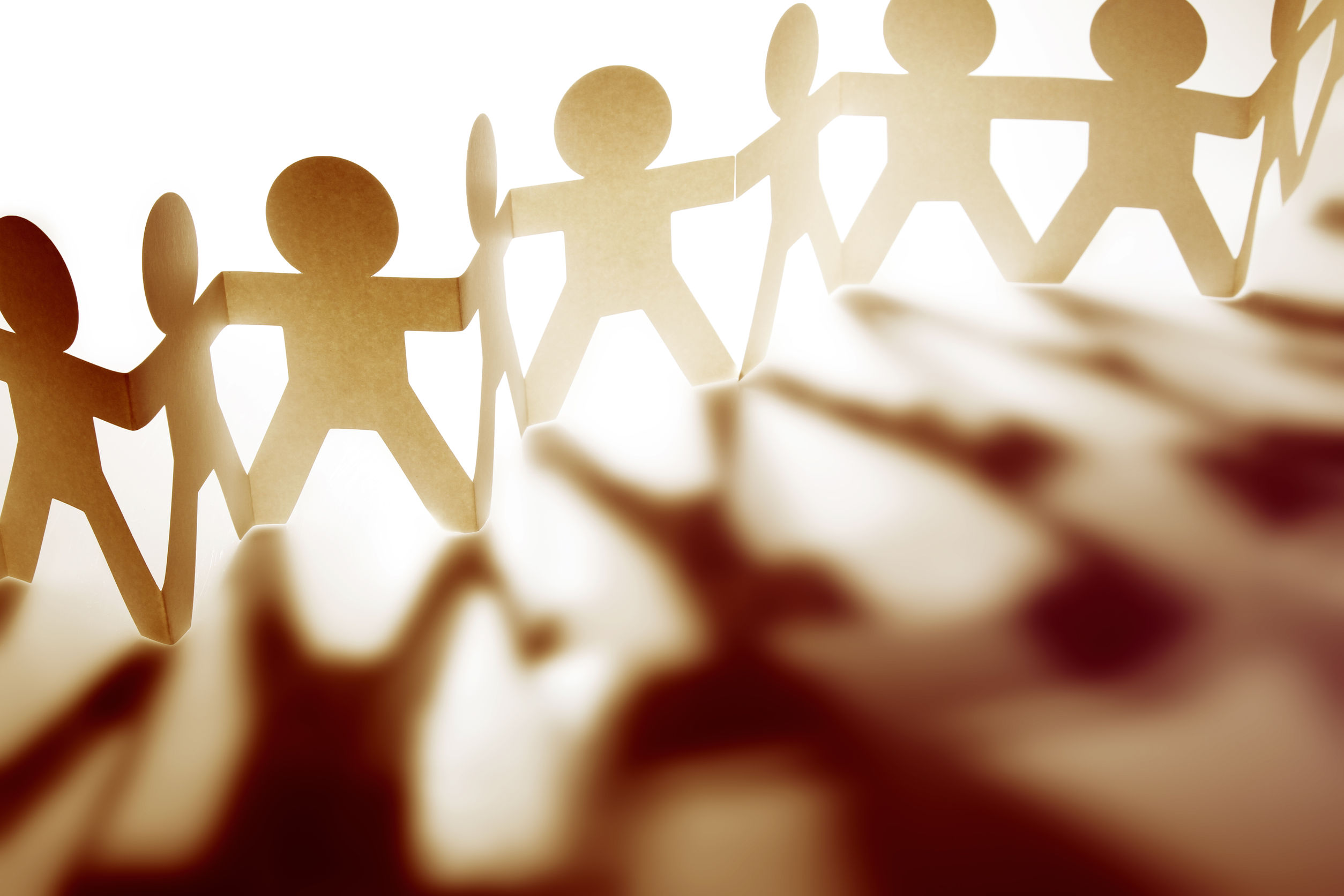 It's been 24 weeks since the world changed and many of us started working from home. So much has transpired during this time. We cannot ignore the massive impact that COVID-19 has had on our lives today, and how it will continue to transform the lives of future generations.
As I reflect on my own journey and those around myself over the past few months, there are days that I struggle to bring my best (mostly Wednesdays—not sure why) and there are days when I feel on the top of the world. You can either get lost in the noise or rise above it. I have chosen to rise above but let me admit: It hasn't been very easy.
Here are three principles that have helped me to stay focused both at work and home during this time:
1. Find the hope.
By definition, hope means to cherish a desire with anticipation, to want something to happen or be true.
While I really miss the many old ways of life B.C. (before coronavirus)—especially window shopping, I have found acceptance (on most days) with the hope that something better will come out of it eventually.
And I take inspiration from those around me who have similar beliefs. One such person is my dear friend Vinay Banari. Like many of my immigrant friends, Vinay came to the United States (in 1998 from India) to pursue higher education at West Virginia University, leaving his parents back home. Being an only child has been a constant struggle for Vinay as he adjusts between his past in India and the new life he has built in the United States with his beautiful wife and seven-year-old daughter.
On whether the balance is tough, Vinay says, "It's a hard balance. You are always torn between what you left behind in India – your responsibilities, your connections and relationships vs the new life we have made here. This is our home now and our life."
And then COVID-19 happened and everything came to a standstill, including travel. Not being able to see his parents anytime soon weighs on Vinay every day. But he was quick to share that even though it's very hard for him to know that he won't physically see his parents for a while, staying at home has allowed him to connect with them more frequently through other means.
"Living in this pandemic has allowed me to focus on the positive. I don't take things for granted anymore," Vinay said. "Staying at home has made it easier for me to pick up the phone anytime and call my parents. The calls are more frequent, the connections much deeper."
For communicators, finding a silver lining during the pandemic can be especially tricky as we balance delivery of messages with transparency and empathy, while battling the unknown. Not having all the answers is hard but providing hope for the future, while demystifying the situation and putting everyone's mind at ease especially your employees can be extremely meaningful in the long run.
2. Continue to learn.
I miss sharing knowledge with my peers at work, and I am working on finding those new nuggets of wisdom every day. It's not easy, especially for educators who have been forced to explore and learn new ways of continued learning, mostly on digital channels.
Sonia Anand—a preschool teacher by profession for the past 15 years and one of the kindest people I know—used this as an opportunity to innovate herself and her approach to teaching.
"It was not easy. But I took it upon as a challenge and told myself that I am going to embrace it and do everything to make it a success," she says. Six months on, while Anand has become more comfortable with virtual learning, engagement with the children continues to be a daily challenge. "For the age-group that I teach, maintaining good eye contact, getting down to their level is very important to gain their trust and confidence. It's hard when you can't do that, and I really do miss the human interaction."
Still, Anand brings it back to the positive. "You have to look at the silver lining," she says. "While I certainly do miss the human interaction, I am confident that this change will bring a lot of positives to the forefront, at least for me personally. As a teacher I am going to push myself every day. No matter how hard it seems, the learning must continue. " 
This is also an exciting time for communicators and storytellers. We are being looked upon as change agents for a future that will be more diverse, inclusive and fair.
Every small step that we take in that direction needs to be applauded and celebrated. As Damon Jones (CCO, P&G) and Charlene Wheeless (Chair of Paige Society) note in their recent podcasts, never before have we as communicators had this opportunity to contribute in a meaningful way to society while providing business value simultaneously.
"As communicators, we have an important role to play in bringing a change not just within our companies but more broadly in the country."
3. Celebrate the small moments.
This pandemic has impacted us all in different ways. Some good, some bad. Some more than the others. Some fortunate enough like myself and my friend Sacheen Punater, have found the time to pause, reflect and celebrate everyday life moments.
A lifelong traveler and an avid food enthusiast, Sacheen Punater was always on the move. He spent most days moving across different airports, sprinting from one city to another.
Today, he has found his roots, at home with his family. "This is a very new arrangement for me, and you know what, I am quite enjoying it," he says.
This crisis has forever changed the way we work. Human engagement is at a minimum and many of us are working longer hours than before.
The future seems daunting and uncertainty can prevent us from celebrating the small wins. As a communicator, I often tell my team that it's OK not to have all the facts. It's OK to not have the perfect press release or internal message.
More important than perfection is the timely delivery of an open, empathetic and transparent message that meets the needs of your stakeholders at this time. So, celebrate the wins, no matter how small. Everybody needs a win today.
My mantra: "If something works, celebrate it."
Born and raised in India, Sukhi Sahni currently holds the position of senior director of communications at Capital One. Connect with her on LinkedIn.
A version of this article originally ran on LinkedIn.
COMMENT