Gap to shut 350 stores by 2024, Burger King tests resuable packaging, and Girl Scouts chapter launches 'anti-racism' patch
Also: Twitter conversations about mental wellness and wellbeing are rising, UK resort looks to save the hedgehogs, KFC UK and Ireland makes royal puns, and more.
Hello, communicators:
United Kingdom-based Parkdean Resorts boosted buzz by introducing a sustainability initiative: It's protecting hedgehogs with a special "Hibernation Holiday Park":
Though the resort's message carries a serious warning—U.K.'s headhog population has dropped 98% in the past 68 years—the effort shows the power of creativity when sharing such messages. By making it cute, the resort is much likely to make headlines and get audiences to care.
Here are today's top stories:
 Gap to shut 350 stores by 2024
The retail chain announced that it's moving out of shopping malls across North America, planning to close hundreds of stores in a restructuring that will leave 80% of its remaining locations outside of malls—the brand's former staple.
The announcement made at a Gap Inc. investor meeting detailed a three-year plan that calls for closing what amounts to 30% of the company's Gap and Banana Republic stores in North America and focusing on outlets and e-commerce business.
Why it's important: If you haven't already started planning for and shifting your strategies to cater to a digital-first consumer shopping online, it's time to get on board before you're left behind.
---
TACTICALLY SPEAKING
Girl Scouts of Western New York recently introduced a new "Girl Scout Values:Anti-Racism Patch":
The effort highlights another opportunity to make good on your diversity, equity and inclusion initiatives—which can be more powerful when you ask your audiences to get involved.
---
MEASURED THOUGHTS
In its "Being Well Together" trend research, Twitter shared that conversations about physical fitness and wellness are down 75% compared with 2016 Twitter activity, with conversations about mental health and wellbeing rising 22%.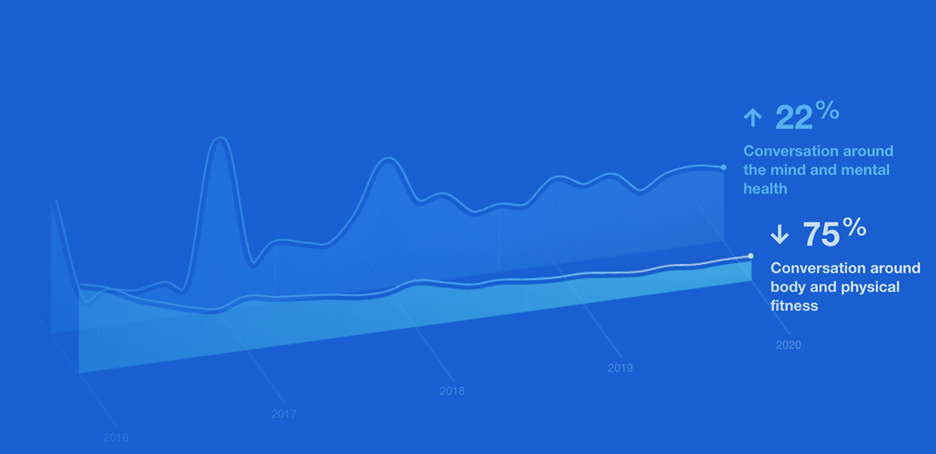 Raising awareness through tweets and retweets about mental health, mental iillness and suicide are up 57% within that same timeframe, and goodwill hashtags have exploded, with the conversation growing 582%. That includes tweet and campaigns using top hashtags such as #mentalhealth, #KindnessMatters, #personaldevelopment, #anxiety, #love, #health, #motivation and #life.
Twitter's marketing team imparts this advice to take advantage of the growing conversation:
Consider how your brand can connect with and inspire a healthy community by participating in moments of heightened conversation, such as daily hashtags, awareness months, and rallying around the personal stories people share on Twitter.
---
CRISIS LEADERSHIP NETWORK
Looking for more insight on how to address the current global crisis and lead your organization into a strong recovery?
Join Ragan's Crisis Leadership Network to network and brainstorm with peers, get the latest intelligence and research and start to strategize for the future of your organization.
Learn more about this exclusive membership here.
Burger King tests reusable packaging
The fast food chain is launching a program in partnership with TerraCycle's Loop, that will offer customers the option to receive their Whoppers and beverages in reusable containers. Customers can opt out, but if they participate, they'll be charged a deposit when ordering, which will be refunded when they return the wares. 
"As part of our Restaurant Brands for Good plan, we're investing in the development of sustainable packaging solutions that will help push the food service industry forward in reducing packaging waste," said Matthew Banton, head of innovation and sustainability at Burger King Global. "The Loop system gives us the confidence in a reusable solution that meets our high safety standards, while also offering convenience for our guests on the go."
Why it matters: Don't forget about sustainability efforts as you seek to integrate purpose-led communications and goals into your 2021 plans. These values are growing among consumers and can strengthen your brand reputation.
---
CATCH UP WITH OUR REPORT
More than half (57%) of social media managers say they plan to leave their current position within two years, according to a new survey from the Institute for Public Relations, Ragan Communications and the University of Florida. Though these managers are ambitious, the career path to social media leadership roles remains unclear.
The report sheds light on social media pros' career trajectory as well as the challenging lack of resources and employee burnout that's on the rise. Check out the findings here.
To learn more about how to prepare for the future of social media and more, join us at Ragan's Future of Communications Conference, Nov. 10-11.  You'll learn from PR, social media, marketing and internal communications experts about the top trends and what's on the horizon for the industry.
---
SOCIAL BUZZ
The social media manager for KFC UK and Ireland recently made headlines for clever tweets that dropped royal puns on Prince William.
The Duke of Cambridge was photographed looking into the window of a KFC location, which gave the brand manager opportunity for humor:
I'm sad I didn't call him His Royal Thighness in the main tweet tbh

— KFC UK & Ireland (@KFC_UKI) October 20, 2020
What do you think of the effort? Share your thoughts with us under the hashtag #DailyScoop.
---
EDITOR'S PICKS
Whether you're returning to the office or continuing to work from home, it's good to have a face mask or covering with you for meetings and interactions. Along with social distancing and other safety measures, many states are requiring facial coverings inside businesses and more.
Consider these choices:
---
WHAT YOU SAID
We asked you to share a GIF that described how WFH is working for you:
It's almost Friday, PR and communications pros! Respond below with a GIF that describe how WFH is working for you.

We'll share the best responses in tomorrow's #DailyScoop. pic.twitter.com/PBfZqDrR11

— PR Daily (@PRDaily) October 22, 2020
Here are a few of our favorite replies:
Me. #WorkFromHome pic.twitter.com/ya5a2UF9Bz

— Michelle Garrett (@PRisUs) October 22, 2020
Good luck finding time on my calendar! pic.twitter.com/5phKviOSFy

— Katelyn Lewis (@mkatelynlewis) October 22, 2020
— Melissa Power (@MelissaTechPR) October 22, 2020
Let us know if you relate under the #DailyScoop hashtag.
Is there a question you'd like us to ask in an upcoming poll? Let us know!
Editor's note: Ragan Communications may earn a commission through our affiliate partnerships when purchasing items in our content.
COMMENT