How influencer marketing is helping the public fight COVID-19
As coronavirus dominates social media, brands and influencers can use content as a front-line defense against the disease.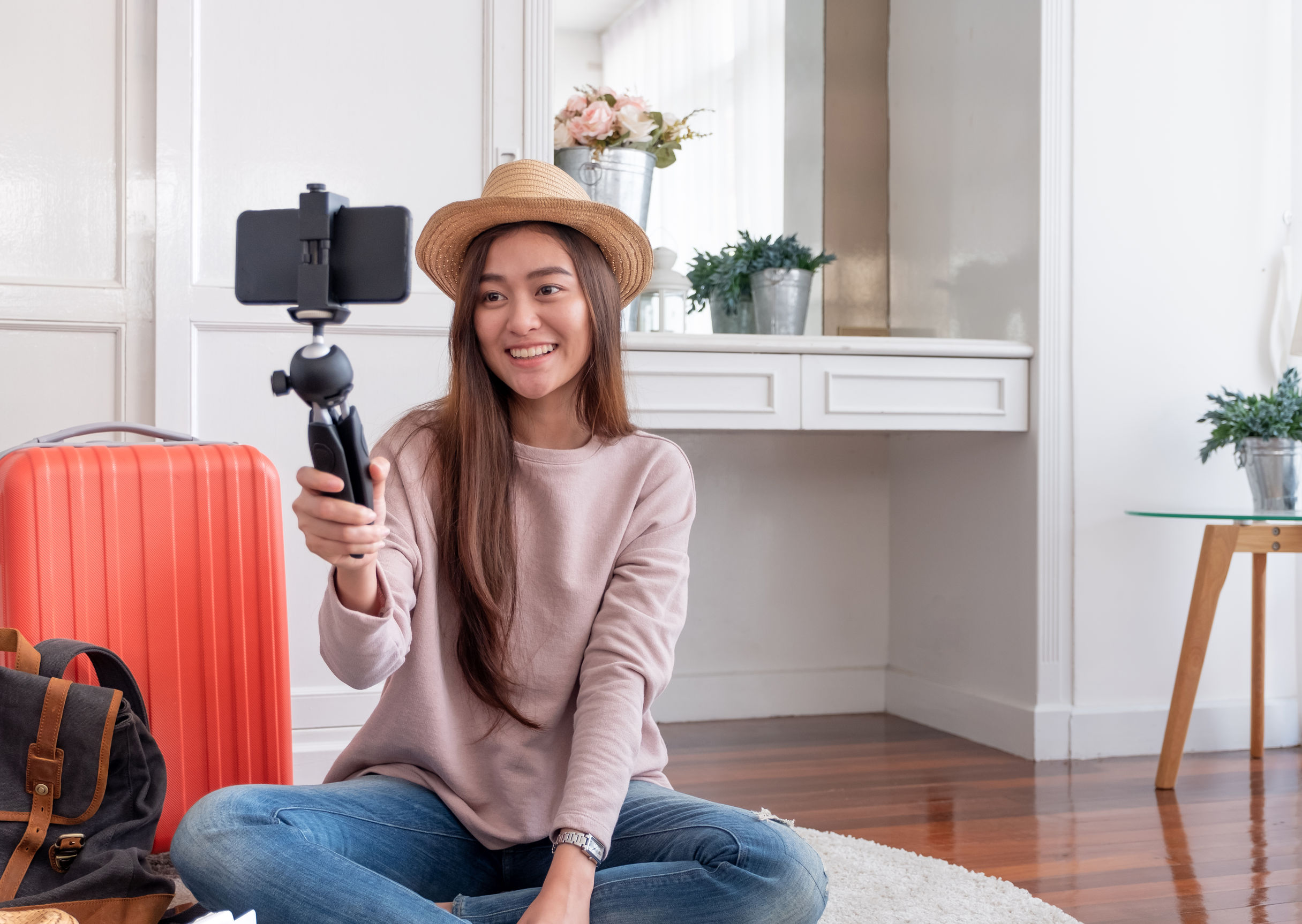 Editor's note: This article is a re-run as part of our countdown of top stories from the past year.
COVID-19 has turned the world upside down in a few short weeks, and in turn, marketers are grappling with how to proceed with their influencer campaigns.
Now is a critical point in time for brands to be agile, make necessary tweaks to their plans and use the power of trusted influencers for good.
There are many benefits to leaning into influencer marketing to fight this pandemic, but it really boils down to our duty of care as marketers and collective responsibility as global citizens in times of crisis. Sure, there are plenty of internal reasons to put resources behind COVID-19 campaigns: It will strengthen your influencer relationships, humanize your brand and build long-term equity.
Most important, it can literally save lives. Sounds like a dramatic statement, but it's true.
Here are five tips to help brands and influencers develop effective COVID-19 content:
1. Don't reinvent the wheel if you don't have to.
 There are already many critical efforts picking up steam on social media, and marketers and influencers can get involved and get these important efforts in front of a different set of eyes. For example, the World Health Organization launched the #SafeHandsChallenge, and our company has extended this challenge to our full influencer network as part of our pro-bono cause marketing efforts to help the WHO get in front of different, harder-to-reach audiences.
2. Remember that influencers have global reach and appeal to different age sectors.
Given the magnitude of this crisis, it's easy to feel overwhelmed and underestimate the effects that influencers (macro and micro) can have in spreading credible, factual information.
The severity of this pandemic has hit people in different regions and age groups in waves (for example, the US saw spring breakers hitting the beach in Florida while Italy was in full-blown crisis mode.) Milan-based fashion influencer Chiara Ferragni has been particularly vocal in warning followers around the world to not underestimate the threat posed by coronavirus, while calling out other celebrities for downplaying its severity.
Furthermore, influencers are enjoying increasingly high trust levels from their audiences. Our recent whitepaper found that an overwhelming 91% of people between 16 and 24 in the U.S. and U.K. credited influencers with motivating their purchase behavior. Trust is imperative right now, considering many young people aren't getting the messages from public health officials.
The U.S. Surgeon General even made a plea to Kylie Jenner and other influencers, asking them to tell their millennial and Gen Z followers to stay at home.
Bottom line: if you're activating a COVID-19-related influencer campaign, make sure to tap a diverse mix of trusted influencers. They can effectively educate their followers, and they can make important messages more relevant to a broader mix of people.
3. Now is the time to launch an authentic social good initiative.
 CSR has grown in importance in recent years, not just because it's trendy but because we are living in generally turbulent times and it's the right thing to do.
With the COVID-19 crisis continuing to spiral, brands should take this opportunity to look inward and be as resourceful as possible. For example, Christian Siriano and other fashion designers quickly rebooted their operations to help with shortages of masks and gowns in the coronavirus pandemic. The goodwill that efforts such as these will create is immeasurable.
This extends to the influencer space in that content creators are quickly adjusting their own strategies and focusing on other types of content that they wouldn't normally do.
Now is the time to get your brand's CSR campaign or social good initiative off the ground, and you'll likely find that other influencers are eager to join in to promote your effort. The best brand-influencer relationships have been built over time and are great conduits for a complex and constantly evolving crisis like this one.
No one knows what curveballs will come during this pandemic. Influencers are nimble and can help drive targeted messages and interact with consumers in an empathetic way, no matter what the current needs of the public are.
4. There's still a place for for-profit, branded content if it is legitimately serving consumers' needs.
 If you're a for-profit brand, the answer is not necessarily to halt all influencer marketing. Consider whether your content can legitimately serve a consumer need, then make sure to select qualified influencers and proceed with sensitivity.
Another pro-bono campaign we're currently executing on TikTok and Instagram is #TheMindfulMovement, which is focused on protecting consumers' mental health and promoting mindfulness during this pandemic. The resulting influencer content is full of ideas for books to read, exercises to do, teaching apps for parents, gaming and social apps and other ideas to try.
These offer real opportunities for well-meaning brands to make the content even richer. Booksellers can contribute to reading lists, fitness brands can share at-home workout ideas, food brands can share recipes, etc.
5. People still need reasons to smile and have fun.
In addition to amplifying critical information, influencer marketing is also a source of entertainment and positive energy to keep us going in this time of fear and uncertainty. Social media is churning out "COVID-Influencers," a new class of everyday influencers who are providing entertaining content (e.g. chefs teaching cooking classes on IGTV, teachers hosting classes on YouTube, etc.). One breakout star is Joe Wicks, a.k.a. the Body Coach, who has been running live-streamed workouts and is building a massive global online following.
Brands can work with this new frontier of influencers to create happy and entertaining content that is designed just to make people smile and get a reprieve from the bad COVID-19-related news in their feeds.
COVID-19 is stacking up to be a defining moment for influencers who, when mobilized can serve as a trusted voice, and help fight this global pandemic in meaningful ways.
Mary Keane-Dawson is the CEO of Takumi.
COMMENT
One Response to "How influencer marketing is helping the public fight COVID-19"
I like what you said about Brands can work with this new wilderness of influencers to make glad and engaging substance that is planned just to make individuals grin and get a respite from the awful COVID-19-related news in their channels.