How Scotts Miracle-Gro sees its 'purpose'
Jim King shares how the company aligns on core values, driving a process that works its way from the inside out.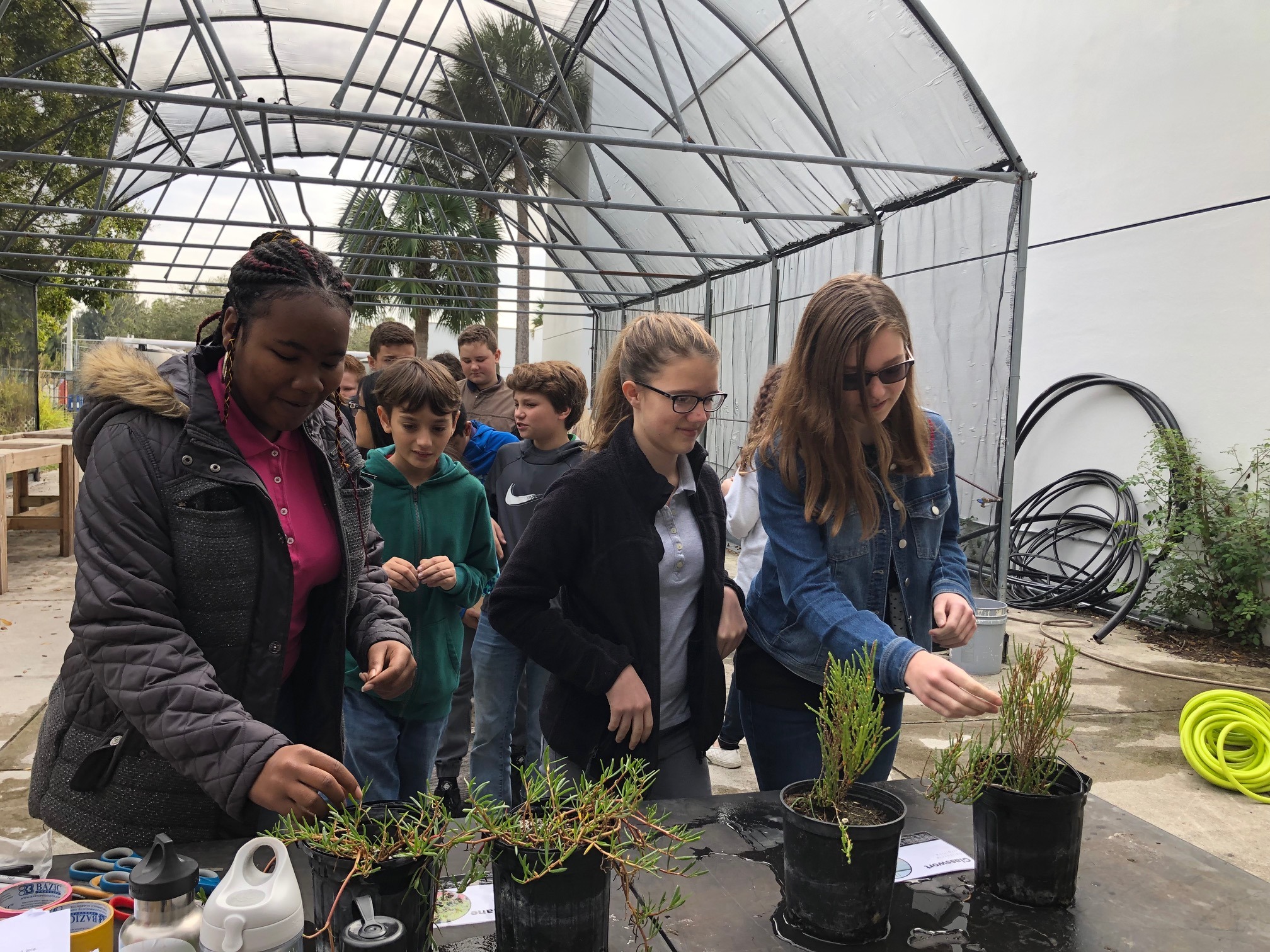 "Purpose" isn't new to Jim King.
"Is purpose really that different from corporate responsibility, corporate responsibility that different from sustainability," muses King, executive vice president and chief communications officer with The Scotts Miracle-Gro Company, when we connected by phone to discuss to discuss a new campaign to share its brand values.
He objects to calling the effort a "campaign." Perhaps the word carries too much baggage in the business world to adequately represent what an effort to embrace social responsibility and purpose must mean.
When it comes to a brand purpose initiative, you have to have action behind your words.
"What we really wanted it to be is a true articulation of who we are and who we want to be going forward," King says of the initiative the company calls "Gro More Good." For King and his team, that meant there had to be operating support behind any message that was put out.
"It couldn't just be a corporate initiative; it definitely couldn't be a communications initiative," King says. "It had to be something that the business operators also thought, understood and bought into." It had to be something that existed in the R&D department and the supply chain, HR and legal.
It had to be something that came from the inside.
A long-term process
King stresses that an initiative like "Gro More Good" isn't something that can be built overnight. For Scotts Miracle-Gro, the journey it has been around corporate social responsibility and now "purpose" has been decades in the making.
King says that the principal elements in the Gro More Good messaging, from the company' work with building community gardens to addressing toxic algae blooms and environmental preservation, are something the business has been addressing for years.
Now the company is trying to be more vocal and share its core beliefs because of the consumer trend where buyers want to shop with brands that share their values.
"People don't know that they share your values, if you don't share your values with them," King says, adding that its crucial to share those messages in a way that's not "self-important" or "self-congratulatory."
Intrinsic to the business
King says that part of what makes an initiative like "Gro More Good" have staying power is that the message is unique to Scott Miracle-Gro and its business.
That starts with a look at the mission of the company, which King defines simply as "we help people grow plants." A company like Scotts might try to position itself as a chemical or fertilizer company, but most customers interact with the brand in a very specific way: gardening and doing yard work. That focus led the company to focus early philanthropy work around community gardens.
"For a period of years, we ran a program called Gro 1000," says King, which was a commitment to building 1,000 community gardens across America. The program was successful, but had a particular impact when engaging with kids, so the program was retooled to focus on creating community gardens for children and getting young people outside.
That's one way to find a "purpose." Another way was to think about the environment in which customers used Scotts Miracle-Gro products.
"People who use our products are interacting with the environment every time they interact with our products," says King. "A hundred percent of the time that you use one of our products, you're physically engaging with the environment." That led the company to a message and commitments around environmental preservation—perhaps an unusual fit for a company that produces chemicals and fertilizers.
Taking a stand on the environment was more complicated than encouraging kids to garden. This commitment required looking at the portfolio of products the company had and moving away from items that didn't make sense when evaluated against its mission of creating a healthy environment.
The company was willing to engage with third parties to add validity to their work, "creating partnerships with about 20 environmental NGOs around the country," King says.
Knowing your audience
When it comes to embracing purpose, there's no shortcut around getting detailed audience insights around key issues that matter to them.
The "Gro More Good" campaign is also backed research into what moves the needle for the company's stakeholders, which started by asking people a question—a favorite prompt from the company's CEO whenever the leadership team is in a tight spot—"What would a good company do?"
The question might seem obvious or simple, but when asked to various stakeholders, the answer can produce interesting results.
One surprising item? Giving to charity wasn't ranked highly by respondents. Of the 26 items it identified as positive indicators that a company was investing in the community and "doing good," charity was near the bottom of the list.
"It's not that charity is a bad thing," King explains, "but everybody gives to charity; that doesn't make you a good company."
Instead, you can ask questions like: "Do you improve your community?" "Have you invested in your community in a way that makes it a better place to live?" (The latter question, King says, was in the top four for Scotts' audience.)
When it comes to how you treat your employees, it's not enough to pay them well or give them good benefits. Many companies pay well and offer benefits. Instead, King says the question to ask is: "Do associates enjoy working at your company?"
Measuring the effort
King points to qualitative information around the company's messaging around purpose and the "Gro More Good" campaign, data that comes from embracing two-way communication.
After getting internal stakeholders like employees to engage and adopt the message, the company also shared the work with its external environmentalism NGO partners, and King says this is where these partners really show their value.
"There are a lot of companies who just look at us like we're crazy when we tell them that we have environmental NGOs as business partners," King says. "But we've got a lot of them and we actually have forged those relationships in a way that's so strong, that we now have many of those NGOs who are actually out there speaking on our behalf."
And King says the real moment of success will be when the message becomes truly cross-functional, across teams like sales, legal, marketing, R&D and more.
"It's not a KPI in particular that I'm looking for," he says, "but how the message is actually starting to really resonate in a way that everybody's using it, that we did achieve that common vocabulary."
Advice for comms pros
What is the big lesson King would offer to communicators looking to do their own CSR and purpose campaigns?
"Be a business person first," King says, framing a communicator's role as that of a business person who happens to be a communicator. It's your business acumen that will position you to have a real impact within the organization.
"You have to understand the business," King explains. "First, you have to understand what's going to drive our business forward, and what's going to hold our business back. You have to have the support of the business operators for something, or else it will just be a PR campaign."
He also advices patience.
"We wanted to make this part of the business," he says. "And that meant being patient enough to bring our business partners along, getting them to see the value in making this stick."
Only then will the seeds you've planted take root and grow.
Get more insights on leading your communications into a new era by joining Ragan's Future of Communications Conference Nov. 10-11.
COMMENT