Infographic: How to maintain and sustain healthy remote work habits
Establish a sustainable routine, be intentional about pursuing positive interactions, and give yourself regular breaks.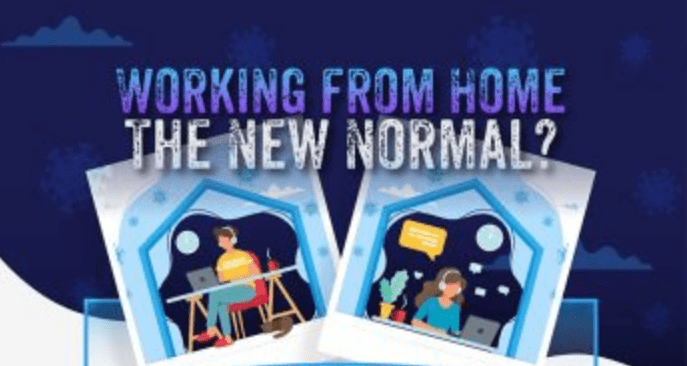 Working from home provides a multitude of benefits for worn-out workers, but pitfalls await the unprepared.
An infographic produced by Computers in the City offers helpful hints to streamline and optimize the WFH lifestyle that so many of us now enjoy. There are reminders about using VPNs and multi-factor authentication to enhance security, as well as tactics to maintain a healthy work/life balance.
According to the piece, 82% of workers report lower stress levels while working remotely, and 77% say WFH arrangements have improved their health and overall well-being. However, it takes intentional effort to avoid falling into bad habits.
To keep the healthy momentum going, the infographic gives guidance on maintaining WFH wellness, including:
Stick with a routine. Poutine at 10 a.m. each morning, you say? Ogling cute critters before opening your inbox to prepare for the day? Blasting Metallica while painting the walls yellow to boost concentration? Hey, so long as we get it done, I won't question your methods if you won't question mine.
Designate a specific home-base workspace. If you fail to cordon off an inner sanctum, your desk will quickly be overrun by warring factions (roommates) or hostile neighboring tribes (unruly children). (Word has it, little Jimmy is planning to use your printer in the construction of a new fort.)
Participate in virtual team-building activities. Are they awkward? Sure. Are these stilted interactions sometimes embarrassing and likely to result in your colleagues thinking less of you? Probably. But you know what? Face time and social connections are worth the trouble, these days. As the piece says, at least 20% of remote workers "struggle with loneliness," and who knows what that figure is in the grips of a horrific pandemic? We need positive interactions, and we need each other. So suck it up, get over yourself, and do the team-building Yoga Wine Zoom or whatever.
Build breaks into your schedule. Take a breath. Give those eyes and your mind a rest. And break yourself off a piece of that Kit Kat bar, would ya?
What other guidance would you give for long-term remote-work success? You can view the rest of the infographic here, and leave your advice in the comments below.
COMMENT