Infographic: The best and worst email signoffs during COVID-19
How should you wrap up your business emails during a global pandemic? This chart ranks examples from highly empathetic to extremely tone deaf.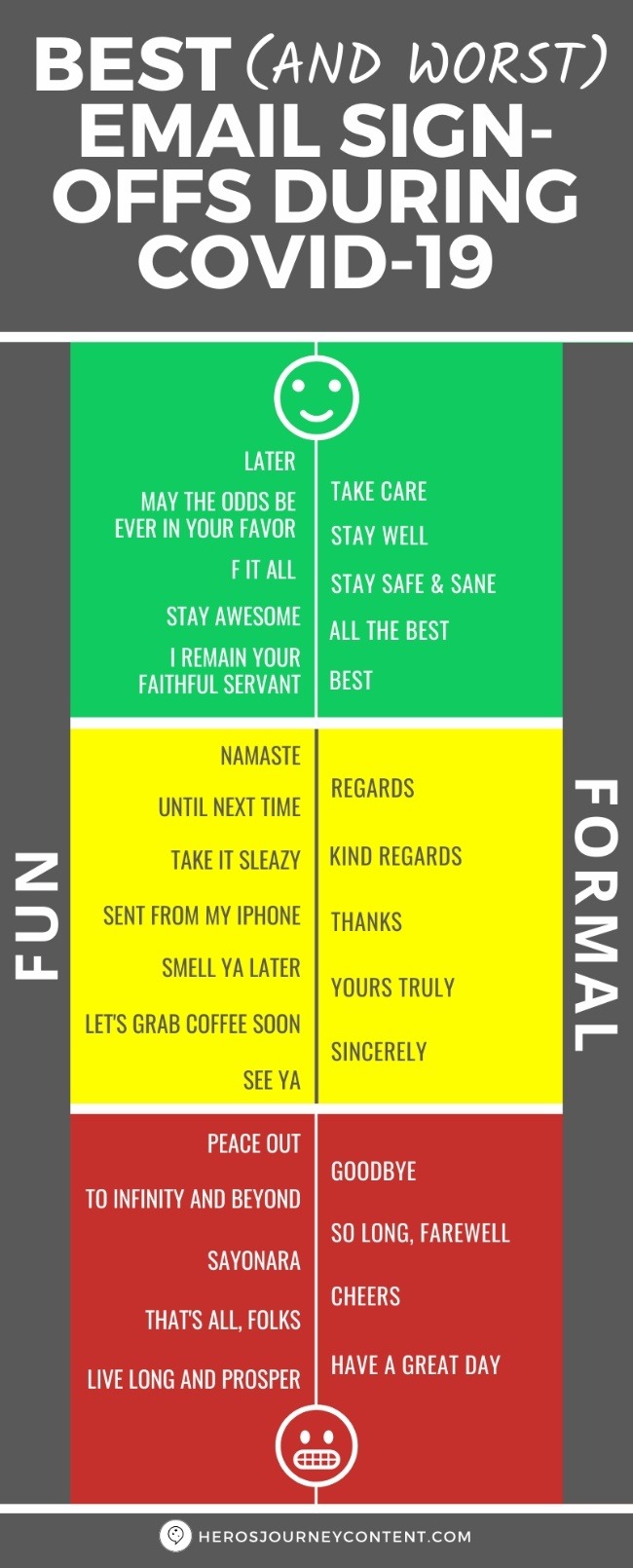 Editor's note: This article is a re-run as part of our countdown of top stories from the past year.
What's the best way to end your email when everything is upended by the COVID-19 crisis? Should you sign off with your usual salutation or is something more personal or affectionate called for?
This infographic from Hero's Content Journey offers a sampling of email closings that fit the moment, either with a bit of levity to brighten the reader's day, or with some simple earnest well wishes.
Some of the best include:
Take care
Stay awesome
Best
On the other end of the spectrum?
Peace out
Have a great day
Cheers
How are you adapting your email greetings and closings during this crisis? Any particularly egregious examples to share?
COMMENT