Kentucky Fried Chicken's obscurely scented fire logs sell out within hours
The campaign around the second year of its "11 Herbs and Spices" Firelog earned top prize in the Consumer Products Campaign category of PR Daily's 2020 Content Marketing Awards.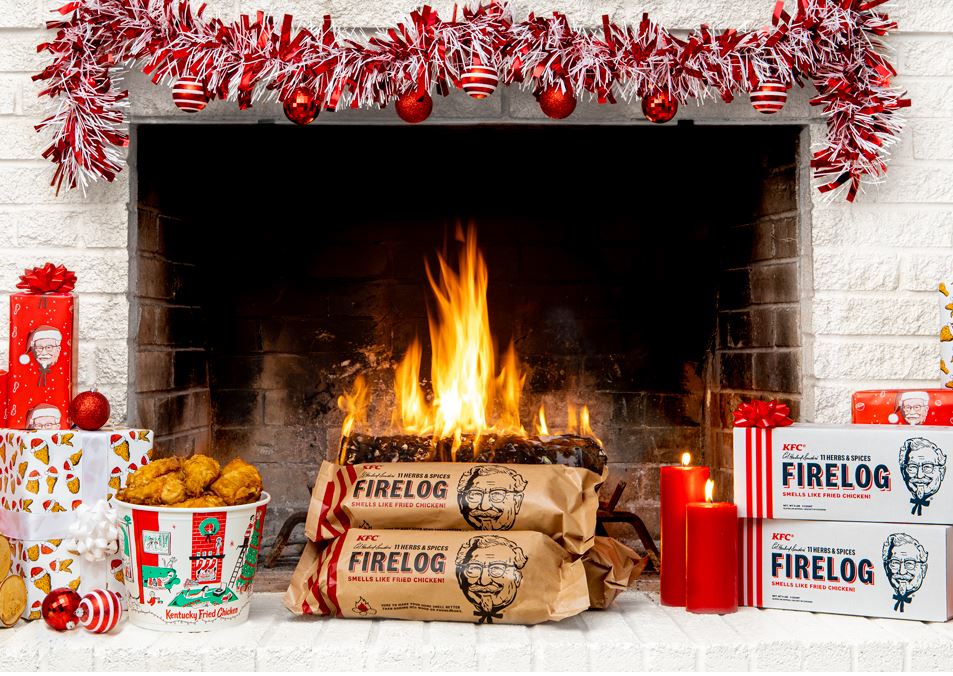 When you think of Kentucky Fried Chicken, the first thing that comes to mind is a fire log, right?
If you asked fans of its 2018 11 Herbs & Spices Firelog, the answer might actually be "yes."
In 2018, the KFC team at Edelman came up with the idea to create a scented fire log with its partner Enviro-Log; the product sold out in three hours. It was inevitable that a 2019 run would come next. It did, and this time it involved Walmart.com.
To build buzz for round two, Firelogs were embargoed to media outlets, giving them time to sample before the live announcement. This time it sold out in 24 hours (there was more product this time around).
KFC earned 869 earned media placements, which resulted in more than 917 million earned media impressions. On social media, the campaign garnered more than 4,000 earned posts and more than 820 million impressions.
Big-time late-night TV shows such as "The Tonight Show" Starring Jimmy Fallon and "Late Night with Seth Meyers" also picked up coverage. Online media coverage included PEOPLE, Thrillist and The New York Times
Learn more about Ragan's and PR Daily's current and upcoming awards programs here.
COMMENT