LG's impressive experience draws crowds and media attention for new product
The electronics powerhouse partnered with Ogilvy to create a unique experience showcasing its innovative new refrigerator. The results earned a win in the Product or Service Launch category of Ragan's PR Daily Awards.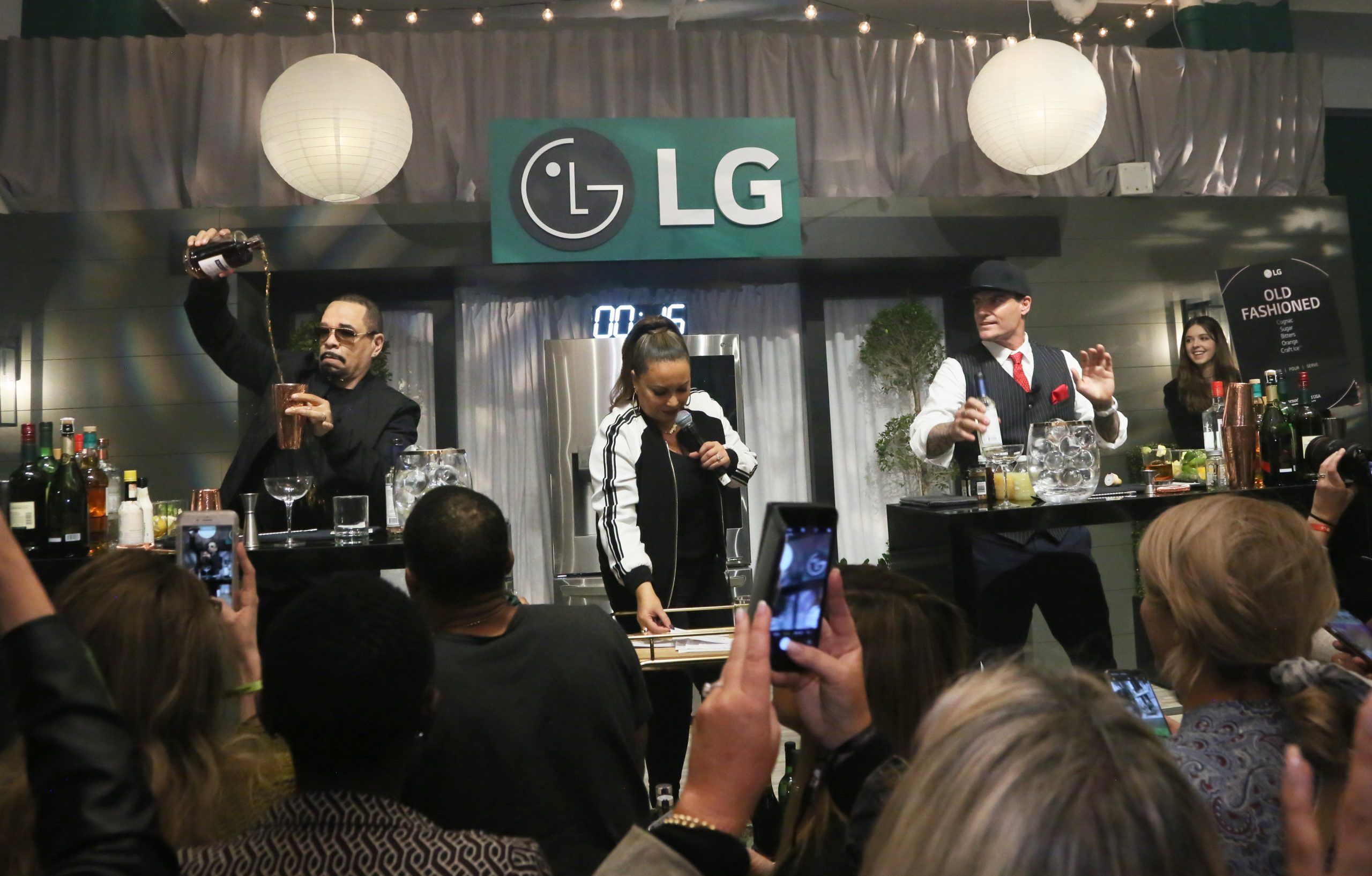 LG Electronics wanted its agency partner, Ogilvy, to showcase how its news InstaView™ Door-in-Door® Refrigerator with Craft Ice™ enhanced at-home entertainment.
Its Craft Ice automatically makes ice balls, which is popular in cocktail bars, but LG wanted to make sure consumers were aware that this was not only for alcoholic beverages.
The result was a four-day immersive experience for influencers, media and the general public, highlighting the diverse uses of LG's newest refrigerator.
Notable cocktail influencers were on site during the event to share cocktail and mocktail tips, and a family-friendly event, with Man Repeller, showcased its numerous uses for families. Among the other highlights of the event were appearances by Vanilla Ice and Ice-T, an intimate concert presented by SoFar Sounds and, of course, many Instagrammable photo-ops.
Coverage in media verticals reached more than 950 million impressions. The event hosted nearly 1,700 attendees, resulting in more than 3,000 product interactions.
On social media, LG received more than 500,000 organic impressions across all channels, with Instagram earning 190,1000 impressions, Twitter garnering nearly 160,000 impressions and Facebook receiving more than 161,000 impressions. This led to nearly 13,000 total social media engagements.
Learn more about Ragan's and PR Daily's current and upcoming awards programs here.
COMMENT
One Response to "LG's impressive experience draws crowds and media attention for new product"
Ronald N Levy

says:

Prices are down for appliance makers, quality is up and PR is more important than ever.

Prices are down thanks to lower sales costs of lower service retailers
Amazon, Home Depot and Walmart. It's the power of public opinion that the public wants and receives the lower prices that lower-service retailers provide.

Quality is up because the top appliance-repair vendor of years ago, the huge Sears repair service, has fallen into disrepair. It can take three or four weeks to get a repair appointment and Sears experts, well-intentioned but perhaps misguided, require all kinds of customer information in an effort to protect customers.

PR is more important because as newspapers and magazines have declined and lower service retailers have grown, and with the once top appliance-maker General Electric out of the game, advertising is down. The internet and hence PR are up.

"What's new?" is a popular greeting between friends. The answer to what's new is also a key to what's gonna be. What's new in Hollywood, today's Wall Street Journal shows, is piracy of new films and WSJ actually gives the website addresses of companies that tell how to get pirated films.

What's new also, and what's coming soon seems likely to be BIG, is government attacks on the profitability of large companies. Those that earn billions a year are accused of being monopolies or of some other antitrust violation, and may LOSE BILLIONS A YEAR from higher taxes and less freedom to grow. So the PR challenge to profitable companies is growing.

Increasingly, the PR challenge is to show the public that "we're growing in sales and earnings by growing in service to YOU the public." Not meeting this challenge now, and figuring we can deal with it if it comes up more, can be like a fat guy not losing weight now but figuring he can always do it if there's health trouble.

The righteous shall be made fat, religious people believe. Savvy PR people believe that profit-fat companies damn well better show the public they are righteous and how what's good for the companies is good for the public.

"What good are they for US" the public may ask when a company gets accused, accusations which may increase as the elections near. Companies known for
little except what they make are on risker ground than PR-guided companies known also for doing some huge public service project so 100 million Americans may benefit and millions actually PRAY for a company's success.

"What should we do to be saved," companies ask great PR firms when an accusatory attack has been made. The answer that great PR firms don't give is "you should have asked that before the accusation when you had time to give your company the armor-protection of a huge public service project." O Carol Cone, guider of corporate good deeds, some companies come to you too late and then suffer from inactivity early.