MGM Resorts cuts 18,000 jobs, NBA teams to offer arenas as voting locations, and 78% of B2B marketers say prospects rely on influencers' opinions
Also: Marvel Studios pays tribute to Chadwick Boseman, United Airlines waves change fees for life, Pinterest pays $90M to exit office building lease, and more.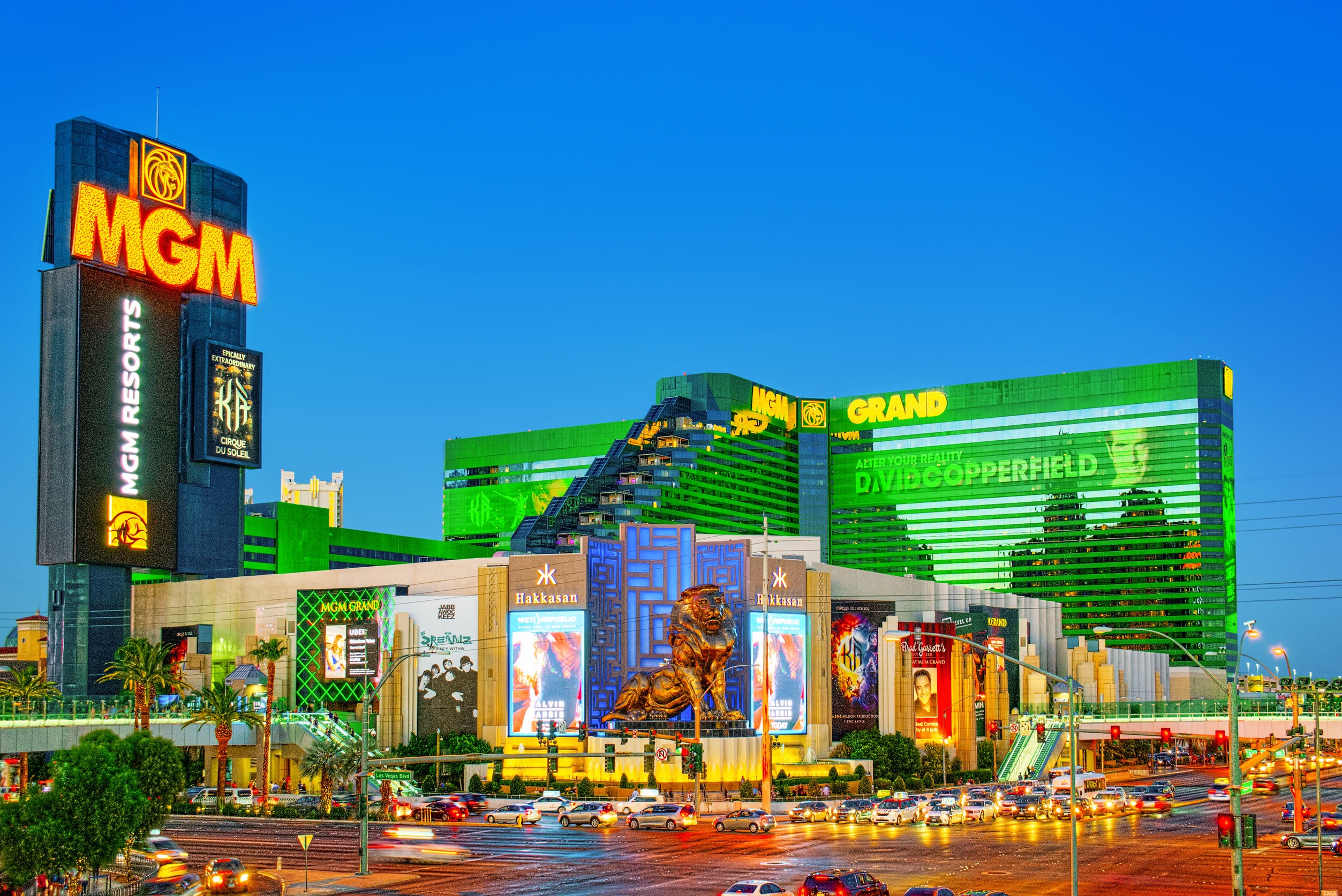 Hello, communicators:
Many celebrities, athletes, brand managers and more issued their condolences and shared memories of Chadwick Boseman during the weekend. The actor known for star roles in "Black Panther," "42," "Marshall" and more died on Friday after a battle with colon cancer. He was 43.
Marvel Studios shared this remembrance:  
Our hearts are broken and our thoughts are with Chadwick Boseman's family. Your legacy will live on forever. Rest In Peace. pic.twitter.com/YQMrEJy90x

— Marvel Entertainment (@Marvel) August 29, 2020
Tonight, ABC will celebrate the legacy of Chadwick Boseman with a special presentation of Marvel Studios' Black Panther followed by the ABC News Special: Chadwick Boseman – A Tribute for a King. It all starts tonight at 8/7c on ABC. pic.twitter.com/1hQRox5FRC

— Marvel Entertainment (@Marvel) August 30, 2020
You will always be our King. pic.twitter.com/7bb3ST1rl5

— Marvel Entertainment (@Marvel) August 31, 2020
"Blank Panther's" director, Ryan Coogler, issued a special statement:
Marvel Studios' "Black Panther" Director Ryan Coogler's full statement on the legacy of Chadwick Boseman: https://t.co/OLI4lgXtaK

— Marvel Entertainment (@Marvel) August 30, 2020
Here are today's top stories: 
MGM Resorts lays off 18,000 employees
The job cuts start today and affect roughly 25% of the company's 68,000 employee in the United States.
The Wall Street Journal reported:
In a letter to workers Friday, MGM Resorts Chief Executive Bill Hornbuckle said the company is required by federal law to send layoff notices to furloughed workers who haven't been recalled after six months. But MGM still plans to rehire those workers as business demand returns.

"While the immediate future remains uncertain, I truly believe that the challenges we face today are not permanent," Mr. Hornbuckle wrote. "The fundamentals of our industry, our company and our communities will not change. Concerts, sports and awe-inspiring entertainment remain on our horizon."
Why it's important: It's important to provide context to bad numbers that will drive headlines, but don't expect most news consumers to look much farther than the top paragraph. In MGM's case, offering a hopeful outlook for the future of the business is crucial as the travel and entertainment sectors continue it struggle from COVID-19.
---
TACTICALLY SPEAKING
United Airlines announced it's waving goodbye to change fees:
Best news of 2020. 👏

We're getting rid of change fees for good on all standard Economy and Premium tickets for travel within the U.S. and making same-day standby free for everyone.

Learn more: https://t.co/35JEfYZ5ig pic.twitter.com/tBFhIsROiu

— United Airlines (@united) August 30, 2020
For most domestic travel tickets, change fees are permanently gone. Passengers with international tickets or those with Basic Economy tickets, change fees will be waived as long as the ticket is booked by Dec. 31, 2020.
In its announcement, United wrote:
These days, change is inevitable. But it's how you deal with that change that matters most, and with that in mind, we're taking this moment to better support our customers.
The airline also issued a video by its chief executive, Scott Kirby:
The announcement is a good reminder to brainstorm ways that you can support both customers and employees during times of uncertainty. This includes altered cancelation policies and extended work-from-home plans.
---
MEASURED THOUGHTS 
TopRank Marketing recently released a report titled, "2020 State of B2B Influencer Marketing Research," which revealed that 63% of marketers surveyed said their efforts would have better results if paired with a B2B influencer marketing strategy: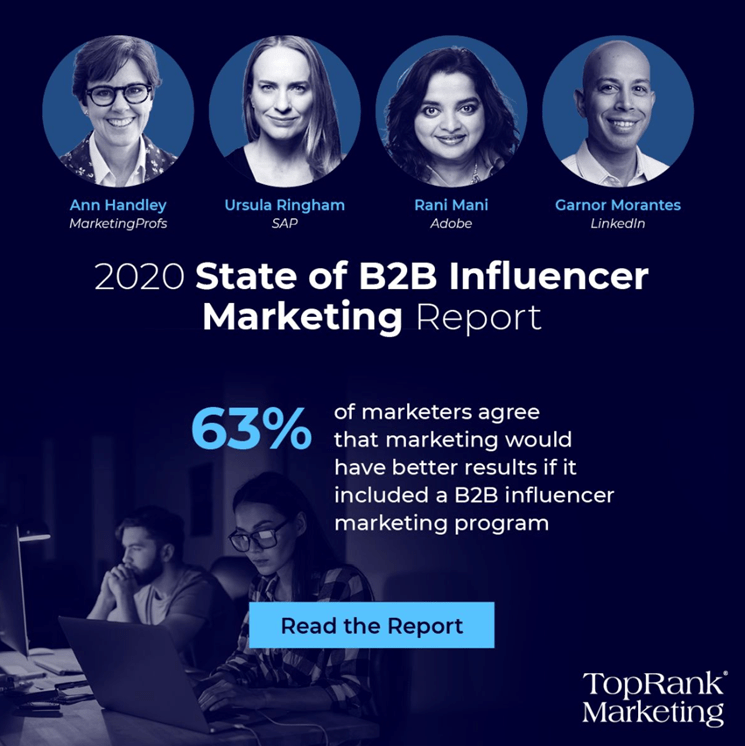 Image courtesy of TopRank Marketing.
However, only 19% of B2B marketers use continuous influencer marketing programs, and 60% report that they don't have the right skills or knowledge to execute these programs in-house.
As 74% say that influencer marketing improves both customers' and prospective customers' experience, and 78% believe their prospects rely on influencer advice, consider how to bulk up your B2B influencer efforts.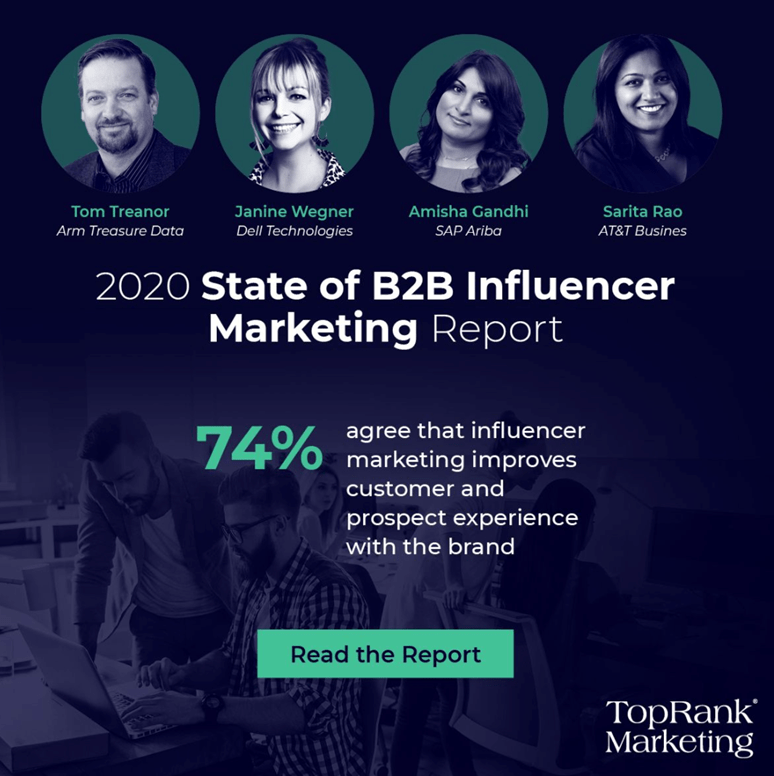 Image courtesy of TopRank Marketing.
You can read the entire report here.
---
CRISIS LEADERSHIP BOARD
Looking for more insight on how to address the current global crisis and lead your organization into a strong recovery?
Join Ragan's Crisis Leadership Board to network and brainstorm with peers, get the latest intelligence and research and start to strategize for the future of your organization.
Learn more about this exclusive membership here. 
NBA teams offer arenas as voting locations
The National Basketball Association playoff games resumed on Aug. 29, following a meeting with players, coaches and team governors in which the sports organization and athletes pledged to establish a social justice coalition to advocate for criminal justice reform and other social issues. The NBA also committed to working with its partners to include ad spots during each game "dedicated to promoting greater civic engagement."
The NBA said in a press release:
In every city where the league franchise owns and controls the arena property, team governors will continue to work with local elections officials to convert the facility into a voting location for the 2020 general election to allow for a safe in-person voting option for communities vulnerable to COVID.  If a deadline has passed, team governors will work with local elections officials to find another election-related use for the facility, including but not limited to voter registration and ballot receiving boards.
The Los Angeles Lakers already released a statement about its arena, which read, in part:
"The Lakers organization is extremely pleased to be able to partner with AEG and the County of Los Angeles to open up STAPLES Center to provide a safe and easily accessible location for people to vote," said Jeanie Buss, Lakers Governor. "For our democracy to function, all citizens need to be able to vote in a secure and safe way–and we're very happy to be able to play our part in ensuring that they can."
Why it's important: Take your cue from the NBA's commitments to guide your organization's strategy for addressing social justice issues. Your plan should include goals which highlight your organization's mission and values, as well as specific strategies and tactics to which you can be accountable. To go above and beyond, include elements that enable your audience and community to get involved, such as through a fundraiser, volunteer opportunity or voting.
---
DOWNLOAD OUR REPORT
Following the deaths of George Floyd, Ahmaud Arbery, Breonna Taylor and others, organizations were pushed more forcefully than ever before to take stands against systemic racism and move to support social justice initiatives. Which responses made an impact—and which responses fell flat?
Learn from 10 of the biggest brand messages in our special report, "Organizational responses to Black Lives Matter." The report offers communicators important takeaways to lead organizations and clients in the second half of 2020 and into the future.
---
TACTICALLY SPEAKING
Pinterest paid nearly $90 million to exit its lease on its 490,000-square-foot office in San Francisco, as many of its employees continue to work from home during COVID-19.
The company will continue leasing it's four existing San Francisco offices (including it's largest at 651 Brannan Street) and, rather than lock itself into a lofty financial commitment for a space that may sit empty for some time, will pay a single fee of $89.5M to cancel the 88 Bluxome Street lease.
Though its hasn't made an announcement, such as Twitter's proclamation that employees can work remotely indefinitely, the company is preparing for a different working environment after COVID-19.
"As we analyze how our workplace will change in a post-COVID world, we are specifically rethinking where future employees could be based," Pinterest Chief Financial Officer Todd Morgenfeld said in a statement Friday. "A more distributed workforce will give us the opportunity to hire people from a wider range of backgrounds and experiences."
If you haven't thought about the long-term implications of your workforce, it's time to reconsider. Many employees across positions and industries have indicated they'd like to work from home for good, which means a shift in employee communications to accommodate a permanently dispersed workforce.
---
WHAT YOU SAID
We asked how you let off stress, and 61% of you use walking or another form of exercise to balance work-related pressure, while nearly 30% vent to a friend or co-worker.
How do you let off stress, PR and communications pros?

Share with us how you balance the pressure of a busy plate and multiple crises below and under #DailyScoop. We'll share on Monday.

— PR Daily (@PRDaily) August 28, 2020
If you're into walking, make it a team activity. That's what agency ARPR does:
We have been taking virtual team walks! We also really enjoy the weekly meditation session from @JustworksHR.

— ARPR (@AR__PR) August 28, 2020
PR pro Marlon Thain reminds us to make exercise a part of our routine:
I fine regular exercise and a healthy diet are fundamental in my daily routine!

— Marlon Thain (@MarlonThain) August 29, 2020
You can take a tip from PR and social media pro Amy Higa and have a glass of chardonnay after your workout:
Exercise followed by 🍷

— Amy Higa (@amy_higa) August 28, 2020
Business Interface also recommends cleaning in conjunction with venting:
Combination venting and stress cleaning

— Business Interface, LLC. (@InterfaceLLC) August 28, 2020
Is there a question you'd like us to ask in an upcoming poll? Let us know!
---
SOUNDING BOARD
What brand move makes you want to follow on social media?
What brand move makes you want to follow on social media?

Share with us what you look for before hitting "Follow," and we'll share in tomorrow's #DailyScoop.

— PR Daily (@PRDaily) August 31, 2020
Share your insights below and under the #DailyScoop hashtag.
COMMENT