Nestlé renames 'out of step' candies, Instagram introduces marketing data settings as 'Reels' get ads, and Oreos goes gluten-free
Also: Innocent Drinks gives Twitter users a peek behind the scenes of content creation, Waffle House's first-ever beer, 67% of customers will buy again at brands focused on DE&I, and more.
Hello, communicators:
A recent tweet from Innocent Drinks gave the brand's followers a peek behind the scenes, showing how a photoshoot was rigged:
Our super smoothies are packed full of more good stuff than you can shake a stick at. This photo is packed full of more sticks than any person could reasonably hold so we had to improvise. pic.twitter.com/DsnN7dh4SQ

— innocent drinks (@innocent) November 16, 2020
The move is a great way to be authentic and offer your followers a peak into the people behind your brand, which builds both trust and favor.
Have you made similar efforts? Please tell us your experiences under the #DailyScoop hashtag.
Here are today's top stories: 
Nestlé renames Australian candy that's 'out of step'
The company announced that it was rebranding two of its Allen's candies: "Red Skins" will be "Red Ripper," and "Chicos" will be renamed "Cheekies." Both products will retain their packaging aside from the new monikers, and will be available in early 2021.
In June, Nestlé said it was changing the names because of "overtones which are out of step with the company's values."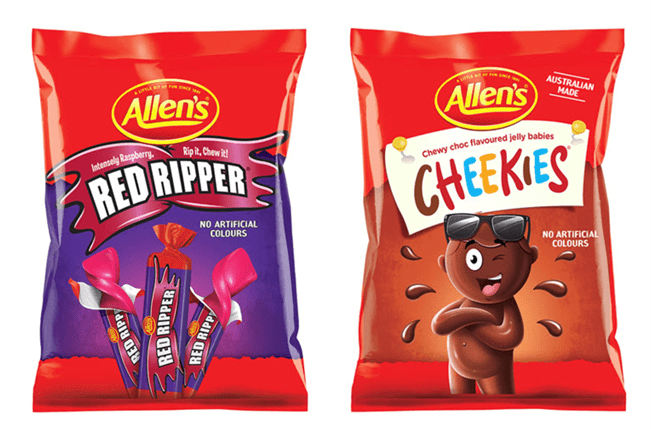 In a press release, Nestlé's general manager of confectionery, Chris O'Donnell, said: "Nestle has an unwavering commitment to upholding respect for our friends, neighbours and colleagues".
Why it's important: If there is something within your organization—a product name, company tradition, policy—that is "out of step" with your mission and values, address it now. Don't get left behind as organizations across industries embrace social and racial justice efforts, including diversity, equity and inclusion initiatives.
---
TACTICALLY SPEAKING
Waffle House has partnered with Oconee Brewing Company to create the restaurant chain's first branded beer, "Bacon & Kegs":
We can't speak to future collaborations with @WaffleHouse, but we are basking in the awesomeness of the partnership in this moment. 🥓🍺💛 @CNN https://t.co/HZJuDKlViQ

— oconeebrewingco (@oconeebrewingco) November 16, 2020
Leslie Tillery, Oconee's media director, said the collaboration first came about after she reached out to Waffle House in January to gauge interest in collaborating on a beer.

"We knew that Waffle House had dipped their toes (or dipped their hash browns, as I like to say in this situation!) into the industry when they allowed beer at their Braves stadium kiosk in 2018," Tillery told CNN in an email. "I thought (hoped) that they might be interested in craft beer collaboration, so I found an email address for someone at corporate headquarters and proposed the idea. He was kind enough to respond with willingness to discuss the idea more!"
As organizations continue to brainstorm creative ways to answer changing consumer behaviors during and beyond COVID-19, the product highlights the opportunity for creative and branded partnerships.
---
MEASURED THOUGHTS
Top Design Firms released survey data about the importance of diversity marketing, revealing that 34% of consumers would consider brands' commitments to diversity, equity and inclusion while choosing between two identical products. In addition, 67% become repeat customers because of organizations' DE&I initiatives.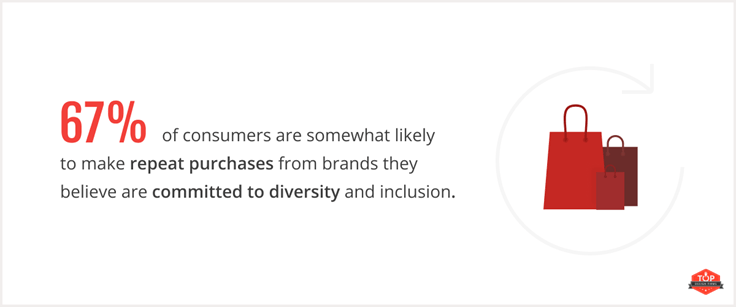 Consumers ages 18-34 are most likely to support brands that have diverse marketing messages (73%), but those efforts are also important for consumers ages 35-54 and for those 55-years-old and above (65% and 61%, respectively).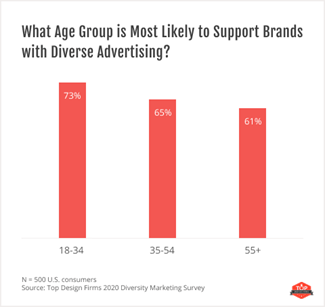 Though there is wide support for diversity within PR and marketing campaigns, only 43% of consumers surveyed believe their race is frequently represented, and only 34% feel that representation is accurate. That underlines the work left for communicators across industries looking to be more welcoming and diverse.
You can read the entire report here.
---
CRISIS LEADERSHIP NETWORK
Looking for more insight on how to address the current global crisis and lead your organization into a strong recovery?
Join Ragan's Crisis Leadership Network to network and brainstorm with peers, get the latest intelligence and research and start to strategize for the future of your organization.
Learn more about this exclusive membership here.
Instagram offers users control over ad data
The social media app launched a new ad setting, called "Data from Partners," which enables users to choose whether or not Instagram will share their online activity with marketing partners.
The setting comes as Instagram also announced its placing ads in Reels—the platform's feature that competes with TikTok. The move allows both Instagram and its marketing partners to take advantage of the rise of online shopping, along with purchases through social media platforms.
The head of Instagram, Adam Mosseri, told CNBC the company will put ads in its TikTok competitor, Reels, and make it easier for users to browse for products to drive the company's growing e-commerce business. Instagram takes a slice of each transaction for purchase made through the app. Mosseri said these changes are a necessary evolution of the app to keep up with the competition and to serve its users and creators, especially in light of the pandemic changing consumer behavior.

"It accelerated existing trends and accelerated the shift of shopping from offline to online; it's increased the amount of demand there is for entertaining video out there," he said.
Why it matters: Not only should brand managers consider how consumers interact with Instagram Reels, compared with Stories or the app's newsfeed, but they should also take notes now on consumer behaviors and how they're changing. Giving users the ability to turn off data sharing means potentially less-targeted ads. Your digital content will have to be more enticing and compelling than ever before to grab and keep consumers' attention.
---
TACTICALLY SPEAKING
Oreos is going gluten free: The company announced a new sandwich cookie, available at the beginning of next year:
Milk's Favorite Cookie, now in a Gluten Free version. Coming January 2021. pic.twitter.com/2wbBB5MpwQ

— OREO Cookie (@Oreo) November 16, 2020
"With the addition of the new line, Oreo invites snackers with a gluten intolerance or gluten sensitivities to enjoy our cookies too," a representative said.

The company said it focused on making sure the recipe delivered a "comparable snacking experience to the original recipe."
---
WORKPLACE WELLNESS 
As communicators face unprecedented challenges around crisis management, shifting consumer behaviors and more—and as many work to connect, engage and support their employees as the workplace landscape dramatically changes—wellbeing has become an important focus.
That's why we launched Ragan's Workplace Wellness Insider. Our new offering is a treasure trove of research, guidance and insights for wellness, employee communications and HR pros. Get the help you need through our website, newsletter, Slack group, research, complimentary reports and more showcasing trends and revealing how organizations are addressing and managing their employees' wellbeing.
Subscribers also receive discounts on workplace wellness conferences, award entries and Ragan webinars, for additional takeaways and insights to help power your initiatives and strategies.
---
EDITOR'S PICKS
Whether you're relaxing after a long day of navigating crisis responses and employee needs, or you're organizing this year's holiday gifts or virtual office party, a glass of fine wine (or whisky) is an added bonus. With the right gift, you can unwind or present your organization in a fun, yet classy, light.
Consider these libations:
---
WHAT YOU SAID
We asked where you splurge within your tools budget, and 39% of you spend money on content creation resources, while nearly 29% of you focus on analytics and reporting software and solutions. A quarter of you earmark the budget for social media engagement and scheduling tools, while only 7% spend that money on media relations solutions:
Where do you splurge on tools and resources, communications pros?

Weigh in below and share your favorite tools and hacks. We'll dish in tomorrow's #DailyScoop!

— PR Daily (@PRDaily) November 16, 2020
Is there a question you'd like us to ask in an upcoming poll? Let us know!
---
SOUNDING BOARD
Does your organization have a style guide?
Does your organization have a style guide?

Weigh in below and we'll share in tomorrow's #DailyScoop.

— PR Daily (@PRDaily) November 17, 2020
Weigh in below, via our Twitter poll and through the #DailyScoop hashtag, and we'll share the results in tomorrow's roundup.
Editor's note: Ragan Communications may earn a commission through our affiliate partnerships when purchasing items in our content.
COMMENT