Pacific Foods campaign engages audiences and exceeds all goals
Maxwell, its agency partner, created a campaign that would encourage audience engagement and participation. This won first place in the Content Marketing for the Purpose of Customer Engagement category of PR Daily's 2020 Content Marketing Awards.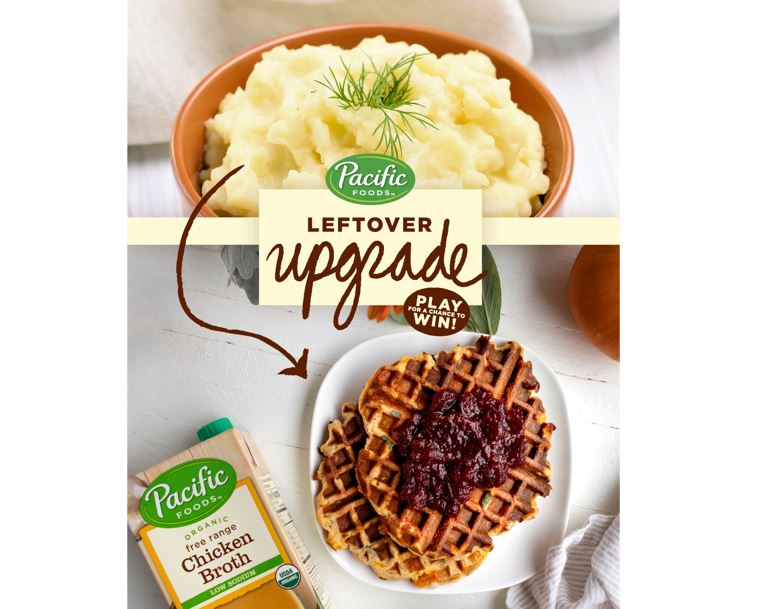 Sometimes, eating leftovers can get a little stale.
So, agency Maxwell worked with Pacific Foods to create the Leftover Upgrade campaign, which would help consumers discover ways to spice up their Thanksgiving leftovers, while promoting the brand's Organic Chicken Broth and Hemp Plant-Based Beverage.
Using its owned digital channels and social media ads, it promoted an interactive video it created that encouraged fans to pick a leftover, add their own ingredients and share the recipe for a chance to win prizes.
The team exceeded every one of its goals during the two-week campaign.
The video received more than 95,000 views and nearly 65,000 sweepstakes entries were submitted. Social media content earned more than three million impressions and 22,000 link clicks across channels. These efforts led to 46,000 signups for Pacific Foods' e-newsletter.
Learn more about Ragan's and PR Daily's current and upcoming awards programs here.
COMMENT