Report: 62% of comms pros faced an ethical challenge in the past year
As the media landscape transforms and rampant misinformation frays social norms, communicators must adhere to a rigorous code of ethics. Here's what you need to know.
As shifting social norms and new technologies continue to upset the balance of power for marketers and communicators, a new report suggests many are grappling with the ethics of their activities.
In the North American Communications Monitor for 2020-2021, produced by the Plank Center for Leadership in Public Relations, ethics are on the mind of many in the PR field in the U.S. Six in 10 comms pros report having at least one encounter with an ethical dilemma in the past year: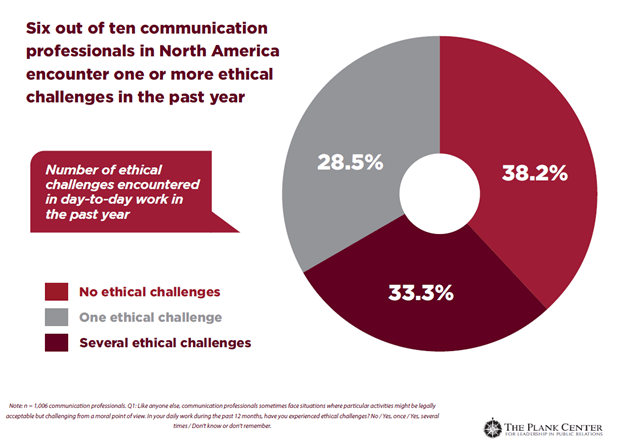 Interestingly, internal communicators were more likely to report ethical dilemmas than their external counterparts: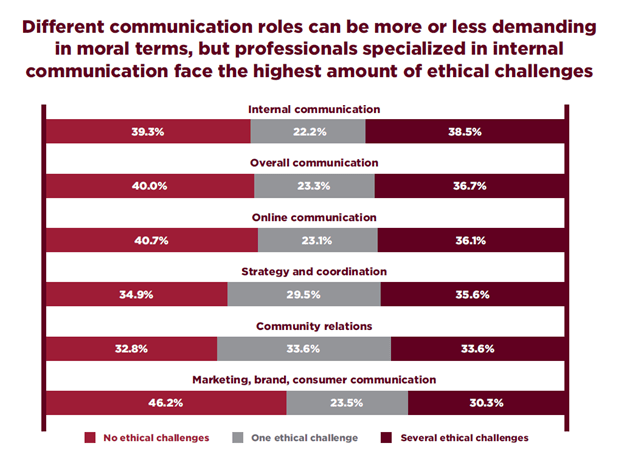 More than 38% of internal communication specialists said they faced ethical issues in their work last year, compared with 36.7% who report overall communication as their area of expertise.
What ethical concerns are troubling the industry? It depends on your area of emphasis, but social media has much to do with misgivings about common comms practices. More than 44% of communicators reported worries over using bots to generate feedback and followers on social media. Forty-and-a-half percent worry about mining users' personal data, even for anonymized big data analyses.
For internal comms, 38% are concerned about urging employees to spread organizational messages on their private social media accounts.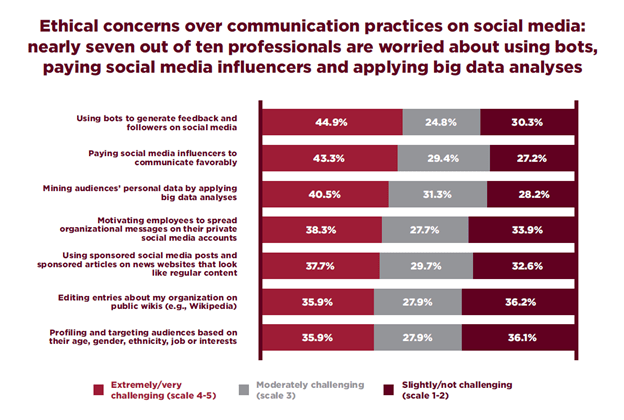 Gender matters
Men are more likely to report ethical concerns than women, according to the report. However, the data fails to account for any gender gap that may underlie the patterns in the industry—particularly when looking at leadership and perceived power within an organization.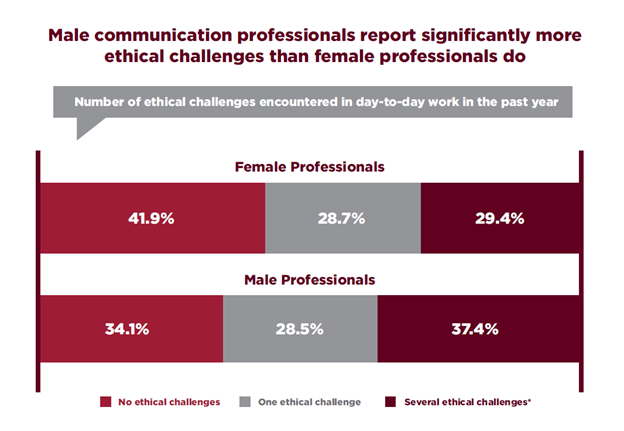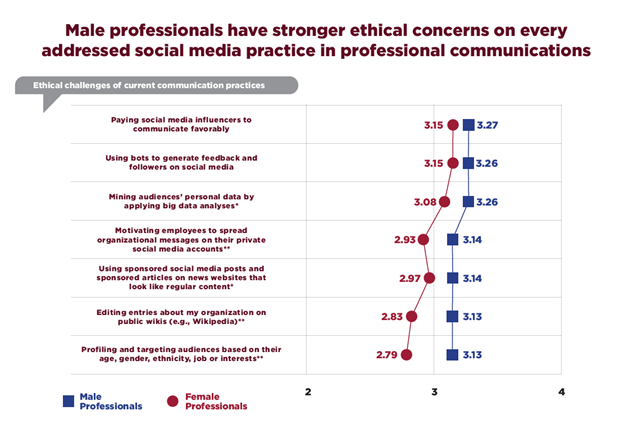 Despite the concerns, many comms pros are taking ethics seriously, even participating in ethics trainings held by industry groups and professional organizations. More than eight in 10 respondents have been through ethics training, per the report.
Participation in ethics training is the highest for comms pros working at publicly traded companies: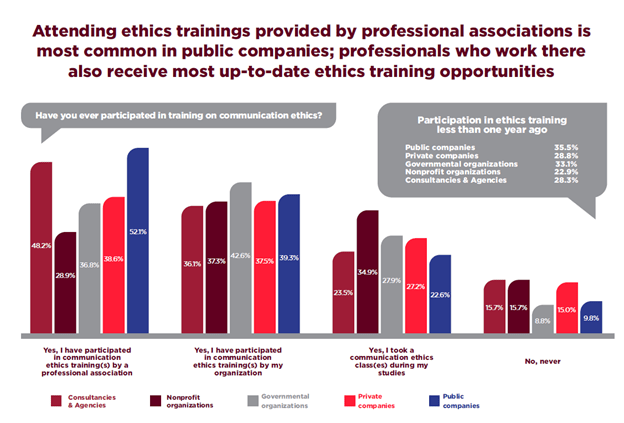 Do you think about ethics regularly in your communications work, PR Daily readers? What steps are you taking to refresh your ethics training?
COMMENT