Report: Gen Z wants brands to stand up for all—not just the individual
Data from Edelman on what drives trust for young consumers shatters some myths about the sought-after cohort in the economy today.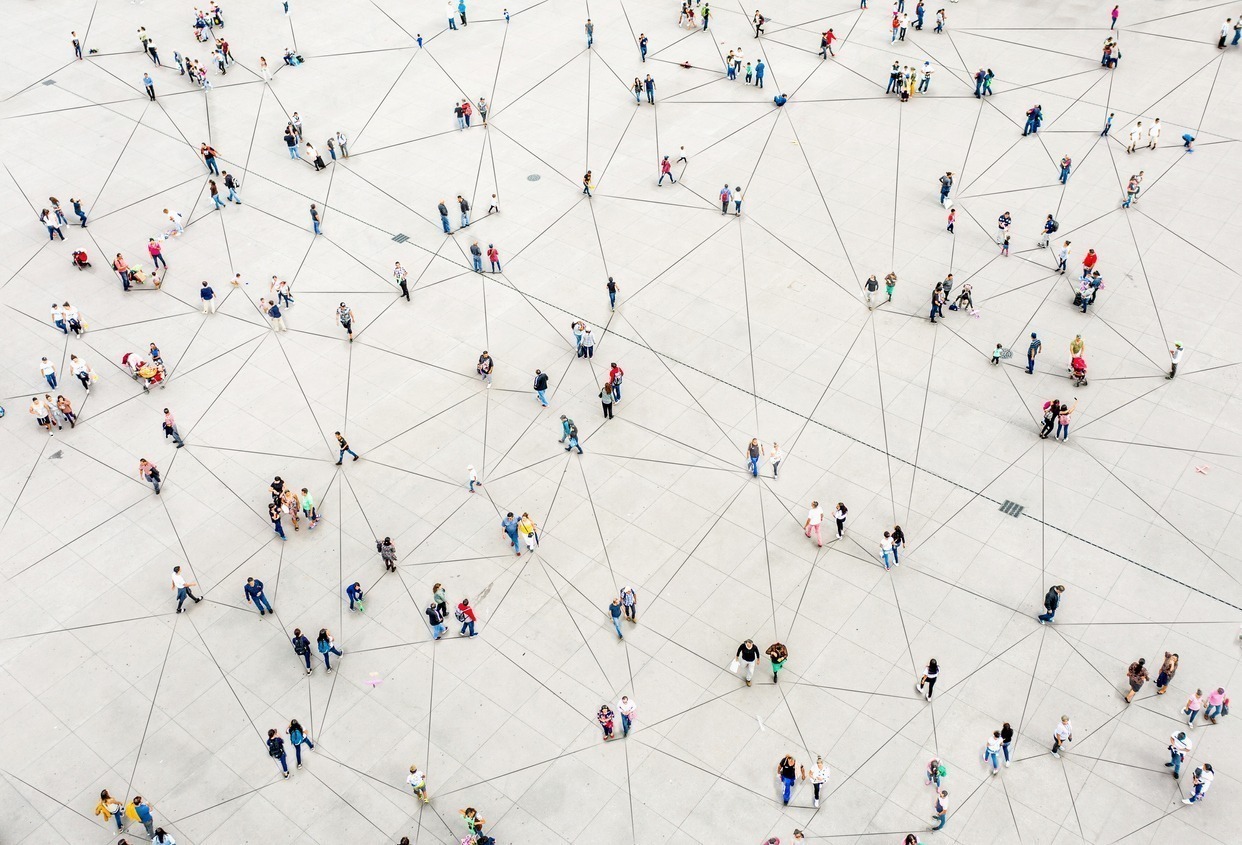 For decades, marketers have primarily focused on the self-interest of consumers when selling products. It's a principle that has driven cultural leaders to make sweeping statements like "All politics is local" and "It's the economy, stupid."
Communicators have traditionally viewed their No. 1 job as being able to show how a product or service was relevant and beneficial to the individual. Does it save me money or time? Does it improve my life? Meanwhile, journalists tried to get in the heads of their readers, posing the question of a hypothetical viewer: "What's in it for me?"
When it comes to Gen Z, the better question might be: "What's in it for us?"
In a recent report from PR firm Edelman, the priorities of young consumers are much more likely to focus on the collective good rather than personal relevance.
Not only is the relevance to self the least important attribute to Gen Z, per Edelman's report, but it is significantly lower than adult demographics (38% for Gen Z vs. 51% for adults).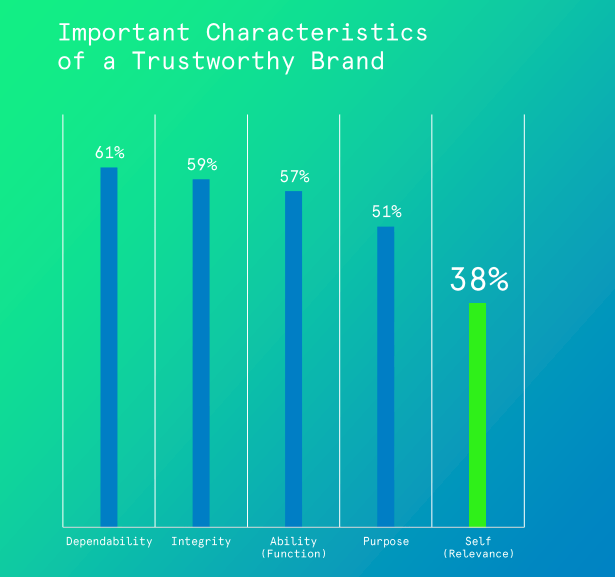 The upshot? Edelman argues that there is a new journey to build trust that brands must follow—one that is tied to investment in public good, such as action on climate change and social justice initiatives.
Brands are also increasingly judged by Gen Z on how they treat employees.
Edelman reports that 8 in 10 Gen Z consumers consider how brands treat employees when making a purchase decision, and 7 in 10 consider whether a company supports disadvantaged groups and gives back to the community when choosing where to work.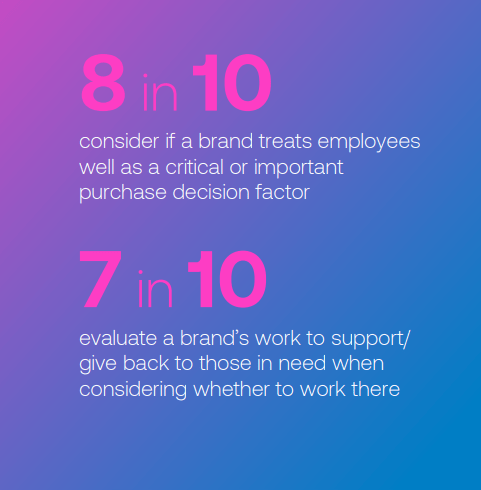 Once a company demonstrates it puts safety and transparency first, and is taking good care of its workers, the company must show how it is part of broader movements to drive meaningful social change.
Gen Z, more than other demographics, is involved in social activism—with 70% of all Gen Z members globally getting involved in social or political causes.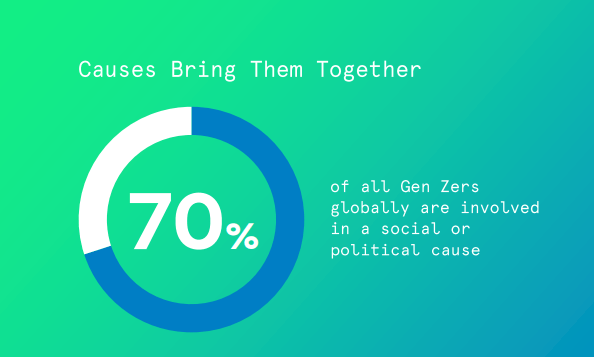 With these young consumers more engaged than ever before in global movements, companies must consider how they fit into making the world a better place—rather than offering specific value to individual consumers in their target markets.
You can download the full report here.
COMMENT