Report reaches millions to raise awareness about addiction
Millennium Health distributed results to carefully targeted media and earned national coverage. This won the PR or Media Relations Campaign (Health Care PR and Marketing) category of Ragan's PR Daily Awards.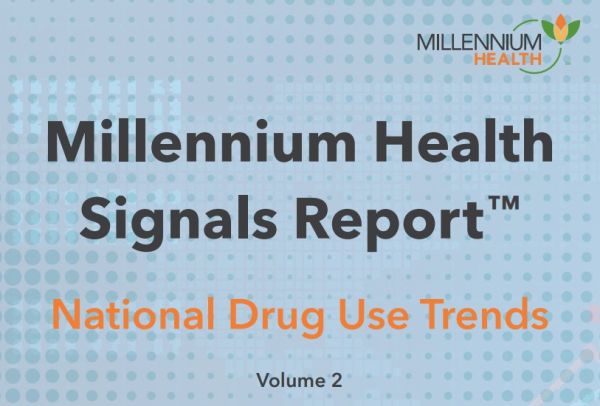 Millennium Health wants to help better identify and treat people who are coping with addiction.
Its clinical team analyzed urine drug tests from January 2015-November 2019 to identify trends in positivity rates of drug abuse as well as emerging threats (Millennium Health Signals Report™ Volume 2). The team also analyzed unique patient samples from every state across different health care specialties (JAMA Network Open). Both studies found that Methamphetamine and fentanyl positivity rates were rising—drastically.
The team reached out to editors and reporters covering the opioid crisis and illicit and prescription drug use trends. Numerous pitch letters were drafted and distributed. Press releases were distributed on PRNewswire and was followed up with phone calls to all media who received it.
The Millennium Health Signals Report press release resulted in a potential audience of more than 80 million and a total reach of 1.6 million through pitching efforts. Pitching led to coverage in numerous regional and national outlets, including the Associated Press, Bio Space, The Columbus Dispatch and Ohio Health Policy News.
The JAMA Network Open study resulted in a total potential audience of more than 60 million through its press release. There was also coverage in national media outlets such as US News & World Report, HealthDay, Addiction Professional and Pain News Network.
Learn more about Ragan's and PR Daily's current and upcoming awards programs here.
COMMENT