RetailMeNot's revamped blog increases site traffic by 55%, attracts new audiences
The team worked across departments to create a program that increased revenue and traffic. Its efforts won first place in the Blog category of PR Daily's 2020 Content Marketing Awards.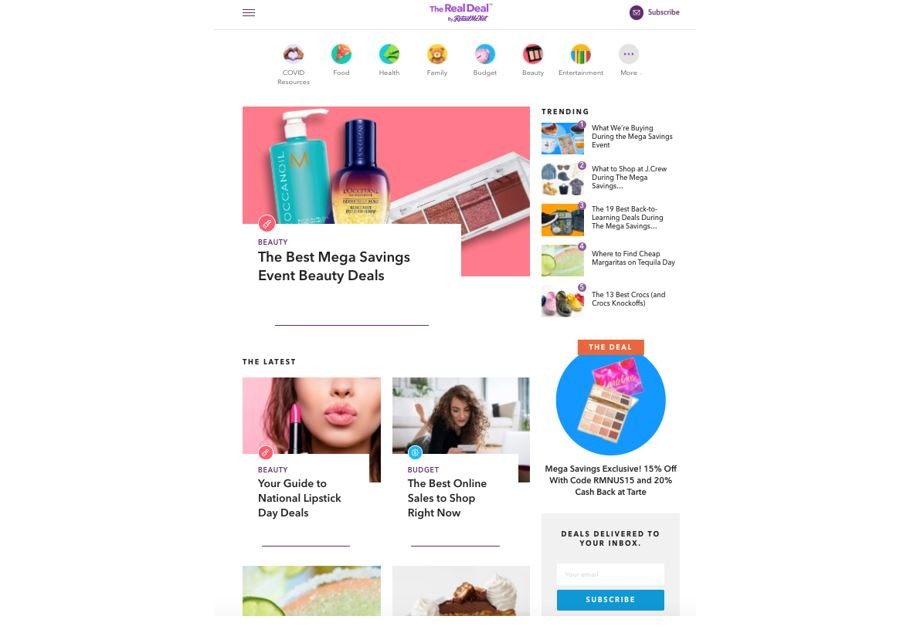 RetailMeNot offers its customers more than coupons, and the retail savings company wanted to make sure its audiences were aware of this.
Its blog, The Real Deal, provides editorial insight into many applicable topics, such as trending products and savings tips, and it saw the potential to do more with this content.
The blog team began working closely with many departments, including its SEO and sales teams, to create a redesigned blog with compelling, relevant content and build a branded content program that would draw new interest and increase revenue and traffic.
It worked.
Its branded content program was a big win with advertisers, as it allowed those that weren't typically as interested in promotional opportunities to use more authentic storytelling on the site to promote their brand.
During 2019, its traffic was up nearly 55%, average time on the page was 3:20 minutes, total revenue increased by 156% and sponsored ad revenue jumped 90%.
Learn more about Ragan's and PR Daily's current and upcoming awards programs here.
COMMENT