Southern California public TV stations rise to the COVID-19 academic challenge
Program schedules were revised to provide in-home educational content during pandemic, earning the program first place in the 'Community-Nonprofit Partnership' category of PR Daily's 2020 Nonprofit PR Awards.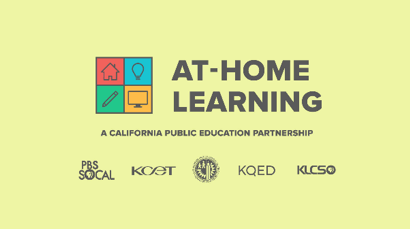 It was mid-March when all 700,000 students in the Los Angeles Unified School District and their parents learned they would learn from home for the rest of the school year as schools shut down to prevent the spread of the novel coronavirus. Local public media organizations PBS SoCal, KLCS, and KCET took up the challenge to ensure students had access to on-air and online educational programming.
Working with LAUSD curriculum leads, the PBS stations redesigned their current programming schedules to include content that met educational requirements; the schedules, along with interactive activities, were delivered to parents and teachers via a weekly newsletter.
Online training sessions were provided to over 5,000 teachers. More than 15,000 people signed up for At-Home Learning on the PBS LearningMedia site after it launched in mid-March. To raise awareness, the communications team secured coverage from over 400 local, statewide, and national media outlets.
More than 200,000 daily viewers, representing 140,000 homes, tuned in to the programming.
How are you tailoring content to fit your audience's needs as COVID-19 numbers continue to fall nationwide?
COMMENT