The Home Depot Foundation celebrates 9 years of 'Celebration of Service' with Operation Surprise
The company offered veterans life-changing moments, earning first place in the Community Relations Campaign category of Ragan's PR Daily Awards.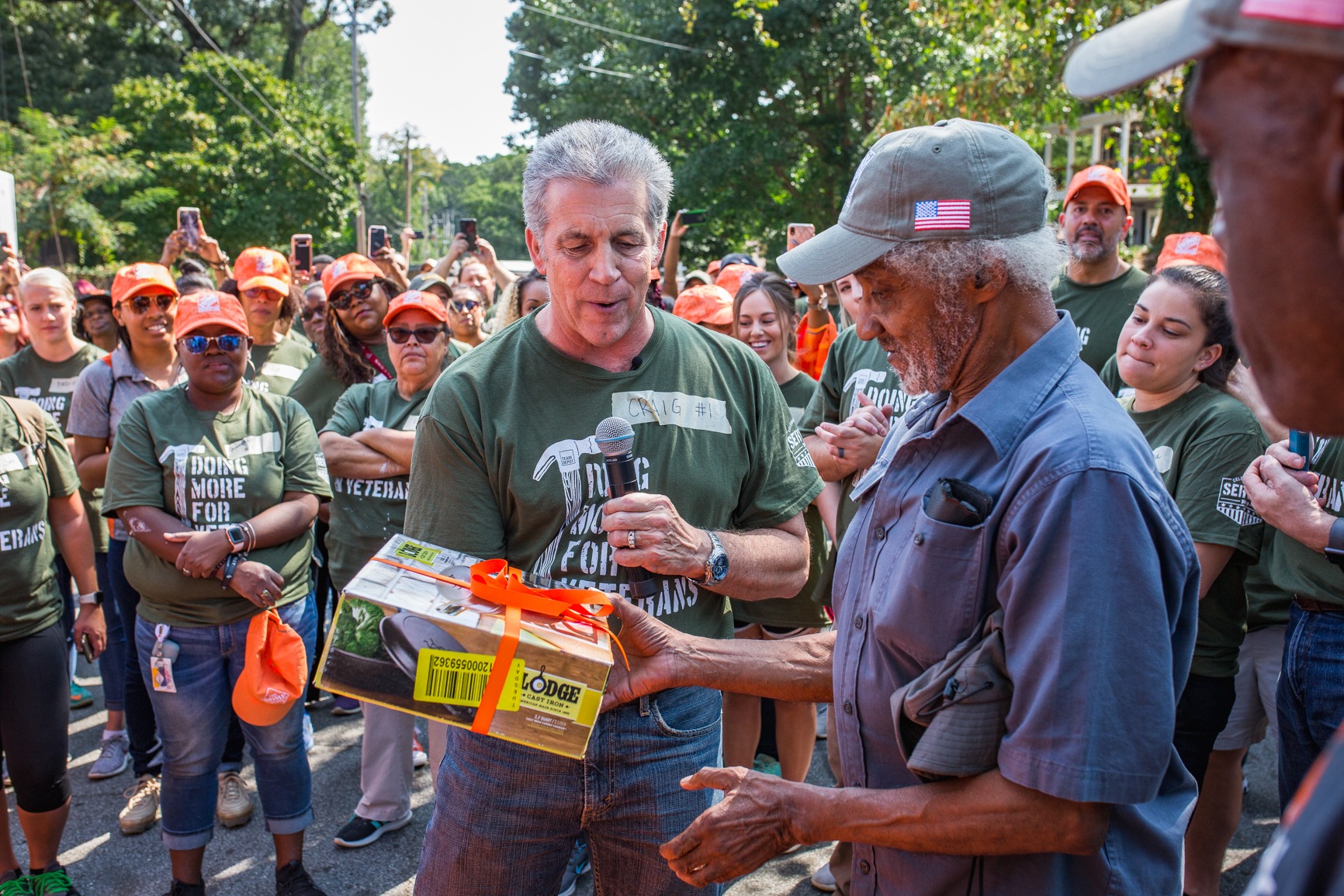 The Home Depot Foundation, celebrating its ninth year of its Celebration of Service campaign, set out to surprise and delight veterans, re-inspire its workforce and improve engagement with customers and nonprofit partners.
The Foundation dug in and refreshed its employee engagement, audited media coverage and used social listening and monitoring to increase engagement and awareness.
This led the Foundation and its agency partners to the thematic, Operation Surprise, which set out to surprise veterans with life-changing moments. This included a nationwide contest where a veteran could be nominated to win a $25k home improvement grant, which received more than 2,500 entries.
To boost awareness, a two-month media relations campaign was launched, which targeted national and local media outlets. On digital and social media, unified channels featured engaging visuals and user-generated content, using consistent hashtags. It also tapped 12 influencers to amplify messaging, outfitted and all-terrain vehicle and its mascot in Operation Surprise branding at numerous key activations and issued a 100,000 hours challenge to engage associates.
The campaign earned more than 600 million impressions across traditional, digital and social media. Its contest doubled from $25K to $50K in home improvements and resulted in more than 19,000 of its associates volunteering more than 115,000 hours of service.
Congratulations to Amy Glass, Kristen Mather and Chandler Hinson.
Learn more about Ragan's and PR Daily's current and upcoming awards programs here.
COMMENT