Washington Football Team hires first Black president, Cartoon Network drops actor over social media posts, and pepperoni is latest COVID-19 shortage
Also: Why you should turn to influencers during the pandemic, Amtrak showcases updated safety messaging and visuals, organizations eye online gambling, and more.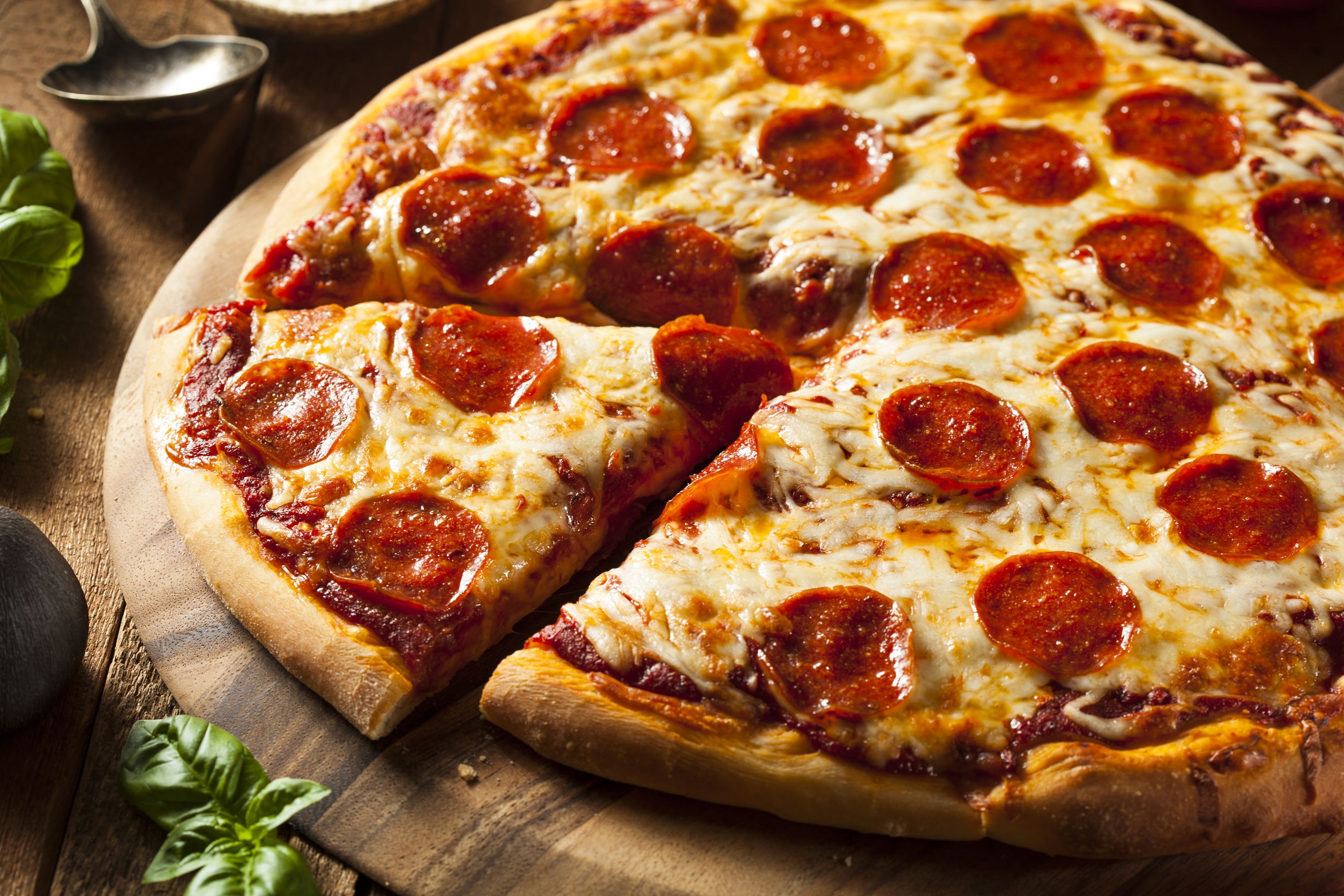 Hello, communicators:
If you're stay-at-home craving is pepperoni pizza, you might soon have to pay more. The popular topping is the latest product to see shortages due to COVID-19.
2020 ya'll 🙄 Smaller pizza shops across the country are dealing with a pepperoni shortage driving the cost up by 50%!

It's bc pork processors have fewer workers during the pandemic & the demand for 🍕 has gone up as more people order it from home! #7news pic.twitter.com/hWPjw1580I

— Amaka Ubaka (@AmakaUbakaTV) August 17, 2020
Pork processors "are basically just shipping out large pieces of meat for further processing," Barry Friends, a partner at foodservice consultancy Pentallect, told Bloomberg. "They're not doing as much because they don't have the people to do the work."

Just how popular is pepperoni? A majority of people, 53%, selected pepperoni as on of their top three favorite pizza toppings, according to a survey conducted last year by YouGov.
Here are today's top stories:
Washington Football Team hires first Black NFL team president
The sports team announced that Jason Wright, who played in the National Football League for seven years before joining McKinsey & Company, will be in charge of leading the organizations's business operations:
Washington Football Team appointed Jason Wright as team president in a historic hire. Wright will be responsible for leading the organization's business divisions, including operations, finance, sales, and marketing. Wright now becomes the first black president of an NFL team. pic.twitter.com/Qoti1iBKAk

— Adam Schefter (@AdamSchefter) August 17, 2020
Washington Football Team's owner, Dan Snyder, said in a press release:
We will not rest until we are a championship caliber team, on and off the field. Jason has a proven track record in helping businesses transform culturally, operationally and financially. He is a proactive and assertive advocate for inclusion of all people and will set new standards for our organization, and for the league. There could not be a better duo than Jason Wright and Coach Ron Rivera as we usher in a new era for Washington Football. 
Why it's important: The NFL team has faced growing criticism for its name and logo, leading to the organization using its current placeholder moniker until it can decide on a new brand. In the meantime, Washington Football Team is hoping to rack up positive PR for its historic hiring and earn the trust of its critics.
---
SOCIAL BUZZ 
Amtrak's recent tweet highlighting its contactless boarding process is a good example of shifting content best practices throughout COVID-19:
Leave lines, crowds and body scanners behind with Amtrak's streamlined, contact-free boarding experience. Notifications from our app let you know when to get on your train and conductors can scan your ticket right from the screen. Travel shouldn't have to be a hassle. pic.twitter.com/R8D7yuY2nN

— Amtrak (@Amtrak) August 17, 2020
By simply explaining what's changed and how it's a benefit, Amtrak's social media team relayed the organization's key message ("Travel shouldn't be a hassle") along with helpful information for travelers. Don't forget to update your social media images as well. Amtrak's showcases its employees' face masks and gloves to underline its safety measures.
---
MEASURED THOUGHTS 
Mention recently published an infographic outlining seven reasons to lean on influencer marketing during the COVID-19 crisis, including the fact that 63% of people trust social media heavyweights more than they do brand managers.
The rise in consumers' digital content consumption is spiking as well, which Mention uses as one of the main reasons to partner with social media content creators: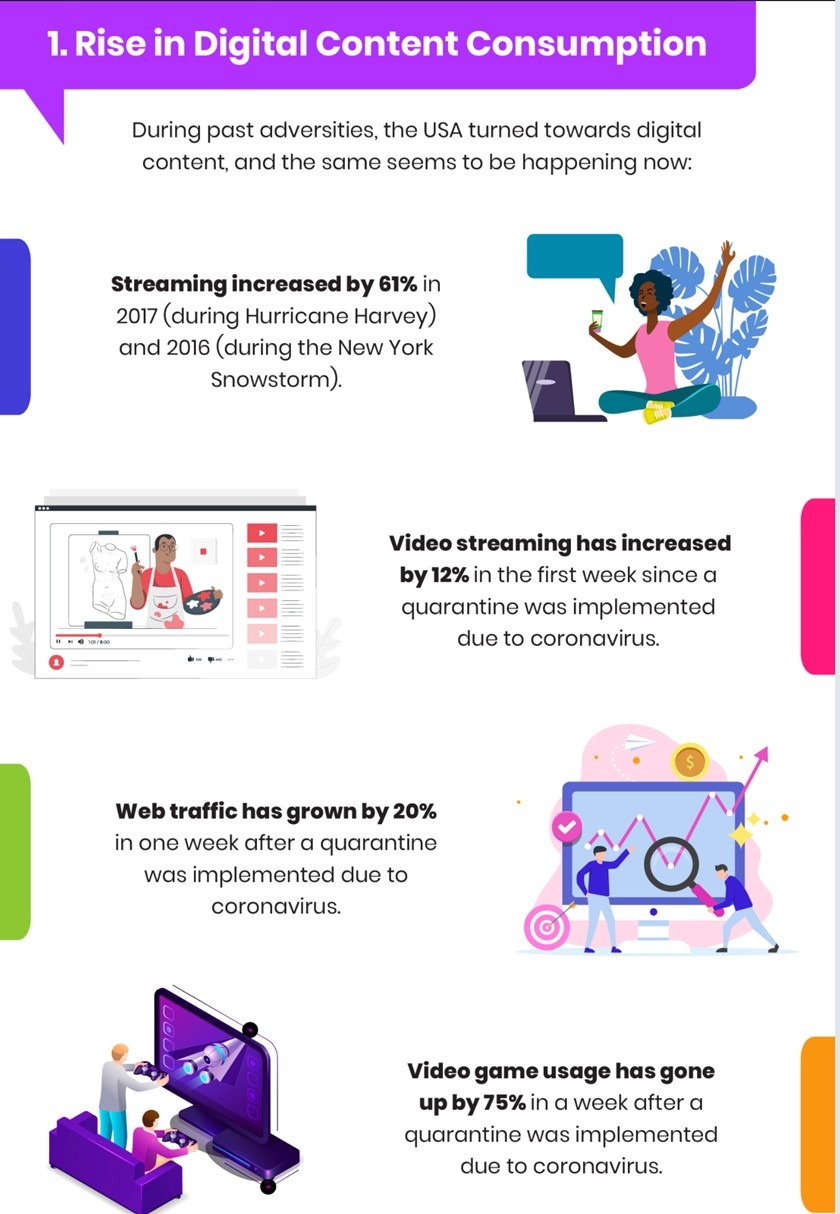 You can view the entire infographic here.  
Are you using influencer partnerships during COVID-19? Share your thoughts with us under the #DailyScoop hashtag.
---
CRISIS LEADERSHIP BOARD
Looking for more insight on how to address the current global crisis and lead your organization into a strong recovery?
Join Ragan's Crisis Leadership Board to network and brainstorm with peers, get the latest intelligence, and research and start to strategize for the future of your organization.
Learn more about this exclusive membership here.
Cartoon Network drops 'Squidbillies' voice actor over Facebook posts
Creators for the network's "Squidbillies" show, part of Adult Swim's lineup, were sent scrambling after backlash over comments made by voice actor Stuart Baker made the rounds online. Baker published the comments on his own Facebook profile, which lashed out at Dolly Parton and her support of the Black Lives Matter movement.
SavingCountryMusic.com reported:
The posts were later removed, and eventually Stuart Baker deleted his Facebook account, but not before screenshots were taken and spread across the internet, with some pointing out other insensitive comments Baker has been making on his personal account recently. Many began demanding that Baker be removed from the Squidbillies show, and some called for the show's cancellation entirely.
The show's creators, Jim Fortier and Dave Willis, tweeted a statement distancing itself from both Baker and his comments:
— Squidbillies (@Squidbillies) August 16, 2020
Adult Swim's social media team retweeted the statement, but neither it nor Cartoon Network has made any additional statements about Baker's comments or his termination.
Why it's important: COVID-19 has increased audiences' social media consumption, giving a bigger reach to controversial and derogatory comments made online. Monitor mentions of your brand as well as conversations regarding members of your leadership, as well as employees or influencers with whom you're partnering. You'll have to distance yourself quickly, which requires you to be aware of issues as they arise in the quickly moving digital landscape.
---
DOWNLOAD OUR REPORT 
Following the deaths of George Floyd, Ahmaud Arbery, Breonna Taylor and others, organizations were pushed more forcefully than ever before to take stands against systemic racism and move to support social justice initiatives. Which responses made an impact—and which responses fell flat?
Learn from 10 of the biggest brand messages in our special report, "Organizational responses to Black Lives Matter." The report offers communicators important takeaways to lead organizations and clients in the second half of 2020 and into the future.
---
TACTICALLY SPEAKING
As United States casinos' revenue fell up to 97% in the most recent quarter because of COVID-19, more organizations are looking to online betting and virtual casinos to bolster falling revenues as well as accommodate shifting consumer behaviors.
The Wall Street Journal reported:
The successful stock-market debut of DraftKings Inc. DKNG -5.94% in April focused the casino industry's attention on online gambling. Valued at $3.3 billion as it began trading, the company now has a market capitalization of $12 billion, surpassing casino giants MGM Resorts International and Caesars Entertainment Inc.
"Online betting in the U.S. is in the first chapter—maybe even just the forward—in terms of the growth story," said Chris Grove, analyst with Eilers & Krejcik Gaming. "There simply aren't as many opportunities for growth on the retail casino side."
For PR and marketing pros, this represents a couple takeaways. Don't ignore consumers' internet behaviors, which include streaming content, researching information, leaving reviews and shopping. Those behaviors are here to stay. The second lesson lies in the future of gaming and e-sports, which is a burgeoning industry. You might consider jumping on the sponsorship train sooner rather than later to reach growing audiences.
---
WHAT YOU SAID 
We asked what channel you use most often to collaborate with your colleagues as you work from home, and 36% of you said apps including Slack and Yammer help you stay in touch, while nearly 30% turn to email and almost 21% of you use texts to collaborate. Only 14% use your organization's intranet or internal channels to communicate and brainstorm with colleagues.
What do you use most often to collaborate with your colleagues as you work from home?

Share your insights and experiences with us, and we'll share on Monday! #DailyScoop

— PR Daily (@PRDaily) August 14, 2020
Is there a question you'd like us to ask in an upcoming poll? Let us know!
---
SOUNDING BOARD 
What do you miss the most about live events?
What do you miss the most about live events?

We're looking forward to seeing you in person again in 2021, but it's fantastic having you join us virtually! Share your thoughts below. #DailyScoop

— PR Daily (@PRDaily) August 17, 2020
Share your experiences with us below and under the #DailyScoop hashtag. We're looking forward to seeing you in person again in 2021, but it's fantastic having you join us virtually as we learn how to adapt and thrive in our fast-changing media landscape.
COMMENT