12 ranking factors that matter to Google for 2021
Looking to improve your SEO performance this year? Here are the factors that should get the greater part of your attention.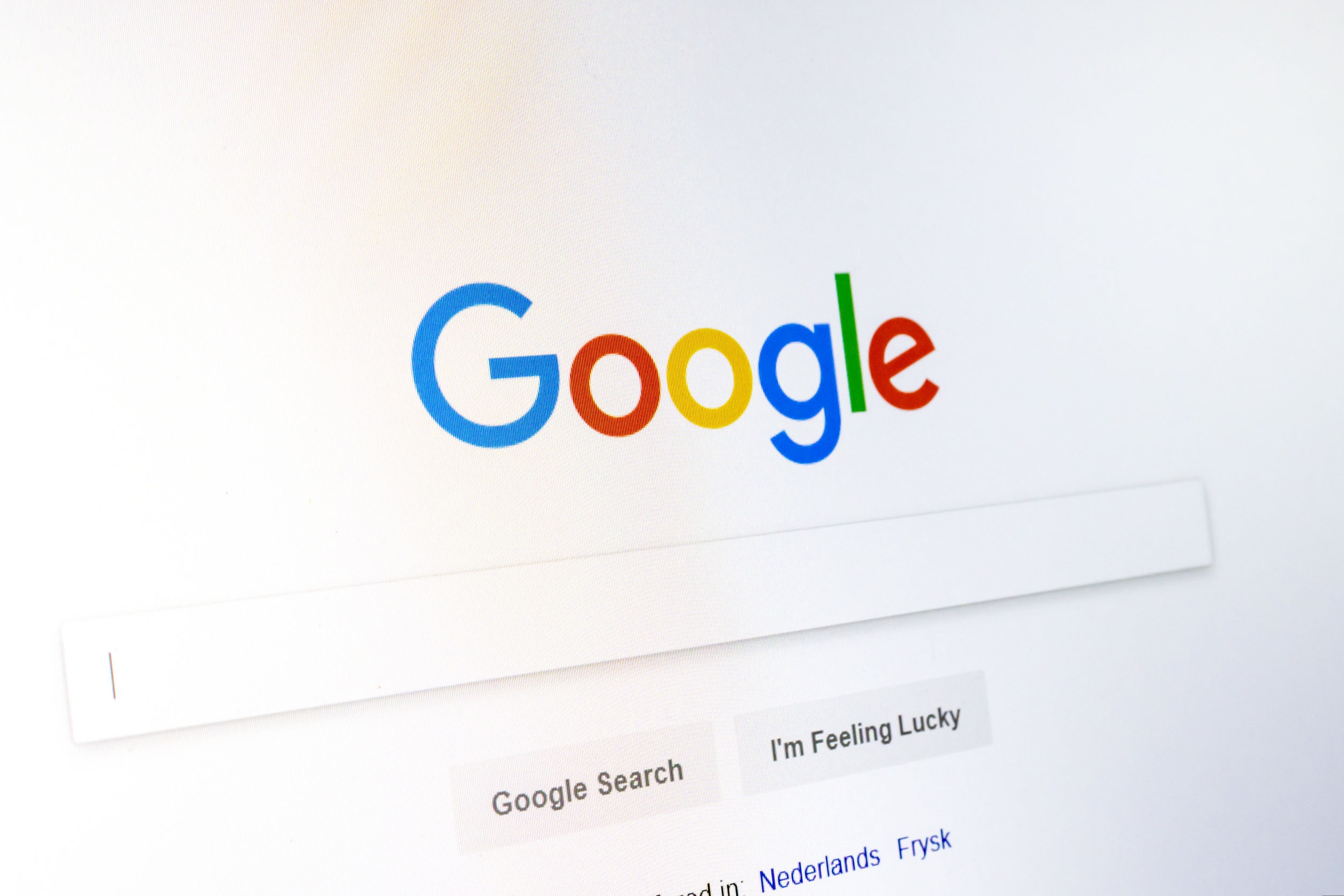 Editor's note: This article is a re-run as part of our countdown of top stories from the past year.
Search engines are constantly changing and improving on their algorithms. This means that what worked years decades ago is no longer relevant today.
Google is always giving webmasters hints on how to optimize for SEO. Acting on that advice can instantly improve your rankings in the search engine results pages (SERPs). Here are 12 factors you must consider:
1. Core web vitals
Google Core Web Vitals are the latest user-centered ranking factors introduced by Google in 2020. They're launched to help search robots assess page experience more accurately and improve search usability.
These metrics go beyond loading speed and page responsiveness and dig deep into user-experience trying to improve how fast a page loads and how soon can users interact with it.
Although there are still lots of unanswered questions around Core Web Vitals, one thing is for sure: User-experience is the future of SEO.
2. High-quality content
Content quality has always been a top priority to search engines, which explains why it is a key ranking factor. Your content needs to be valuable in order for it to stand out and rank high. It must anticipate all the answers inside your prospects' minds and meet them where they are.
Every organic visitor is facing a unique challenge that they need help with. Thus, search results that fail to provide detailed answers to those problems shouldn't come at the top.
Duplicate, repetitive articles are never preferred by Google or its users. That's why you need to go the extra mile and write all-inclusive articles for your audience. You must also revisit your old content regularly to keep it updated with the latest trends and provide new solutions to your readers.
Finally, every sentence you write must encourage the visitor to read the next one. So, keep your articles easy to read and skim through by using short paragraphs and phrases. Use a modern, elegant font on your website and leave a lot of white space around your text to improve readability.
3. Keywords in meta title tags
The title tag is the most important of all meta tags because it has a bigger impact on SEO. It helps Google bots quickly identify the context of the page and understand what it is about.
Title tags are also the most visible part of any search result. They paint the first impression users have when landing on your website.
Be sure to write a unique, descriptive title for each page and keep its length less than 50-60 characters. Then, optimize all titles using your main keywords to boost clicks and conversions.
4. Backlinking
Backlinks will transform your brand and increase your domain authority, allowing you to easily outrank the biggest competitors in your industry.
High-quality backlinks are a signal that tells Google that your content is worthwhile and trustworthy. Search engines will then rely on your backlink profile to rank your site high in the SERPs.
But what matters here is the word "White Hat." Backlinking is sure to enhance your SEO progress and help your site rank faster, but it could also have the opposite effect if done illegitimately.
"Black hat" link building is the practice of attracting high-authority links to your website through unethical practices. For example, a webmaster might buy a few backlinks from another website to boost their rankings.  Such tactics can yield quick results, but the rankings it gets are very short-sighted. Once Google detects the illicit activity, your website will get penalized.
That's why you must always stick to white hat link building in your SEO journey.
5. Niche relevancy
Expertise, authority, and trust (E.A.T.) are three crucial factors that will put you ahead of your competitors in 2021.
Search engines favor sites that specialize in a specific niche. They prefer authoritative, credible brands and businesses with long years of experience to provide the best solutions to search users.
6. Internal linking
Internal links allow you to pass link juice (domain strength) from one page to another. That helps Google better understand your site hierarchy based on significance.
Internal linking is also an excellent way to maintain an organized structure and connect all your pages together. That keeps your visitors longer on your site by allowing them to move between your pages easily.
An effective internal linking structure could look something like this:
You build links to a long-form guide on your website to boost its authority. From there, you link to smaller pages on your site to boost their page rank as well.  Then, you'll create links from your smaller pages leading to your main page to interlink everything together.
7. Visitor "time-on-site"
Time-on-site is the average time a user spends browsing a particular page on your website. It varies widely based on the audience, the search query and the content on the page. This metric is an accurate indicator of your content quality.
To increase your time-on-site:
Be sure to produce helpful content with targeted keywords and relevant information.
Keep your pages highly readable with short paragraphs and sentences to hook visitors in.
Lead the visitor's eye with a simple page layout and lots of white space.
8. Mobile friendliness
Mobile device users account for more than 50% of online traffic today. Yet, those numbers are only going up with the number of unique mobile users growing up by 2% each year.
The shift Google made to mobile-first indexing in 2019 was inevitable. Chances are, you can't remember the last time you came across a webpage that didn't work on mobile. That should indicate the importance of mobile-responsiveness for SEO.
To test your site for mobile-friendliness, you can use the free Mobile-Friendly Test tool from Google. It will run a quick test on your site and analyze its pages to tell you if there are any issues you need to fix.
9. Page loading speed
Site speed isn't about optimizing your pages to be a few milliseconds better than those of your competitors. Yet, you can't neglect the effect a few seconds could have on your rankings.
As a start, you need to test your site speed to identify the ways you can improve it. Thankfully, Google has the free PageSpeed Insights tool that will generate a detailed report for that.
10. SSL
Without a solid security strategy for your website, you'll put your business at the risk of getting hacked. Google can't put its users at such a risk, which is why unsecured websites will never be at the top of the SERPs. Your brand will lose lots of it's ranking potential if your domain doesn't have an SSL certificate.
An SSL certificate is free and can be installed easily with a few clicks. It's a quick way to protect your sensitive data and keep it private across computer networks.
11. Schema markup
Schema markup is a code that you add to your site to help Google extract rich information from it. It will make your results stand out compared to your competition, which boosts your organic click-through-rates.
Google prefers websites that use schema markup because it improves the user experience. It allows search algorithms to provide accurate results to the searcher quickly.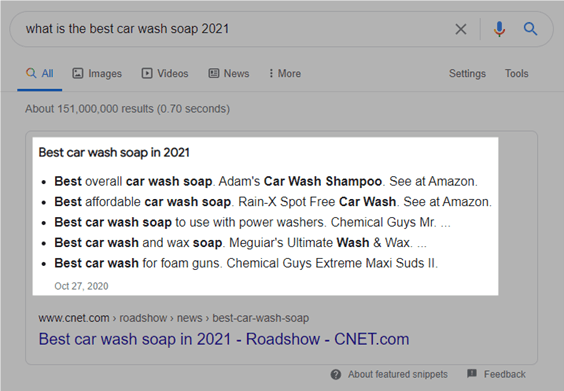 Users won't have to visit a website to get a direct answer to their questions when a rich snippet is served. Instead, the result is displayed in the form of a short answer, saving the user their time and effort.
12. Keywords in URL, header tags, and meta descriptions
Keywords aren't as important as they used to be. Aside from providing context to crawling spiders, they're no longer considered a top-ranking factor.
Yet, strategic keyword placement can still make a difference when it comes to SEO. Keywords placed differently on your page are also treated differently.

For example, placing a key phrase in your page's URL is a lot more important than using it in your conclusion. That's simply because search algorithms look closely at the URL to better understand your page context.
Your keywords must also be used repeatedly in your header tags, meta descriptions, and image descriptions. However, PR pros must take care: Over optimizing your content with keywords can hurt your SEO success. Don't overuse your keywords and keep the tone of your article reader-friendly for human users.
Michael Dowson is a writer and content manager with Let's Get Optimized.
COMMENT
2 Responses to "12 ranking factors that matter to Google for 2021"
Anonymous

says:

So much jargon in this article. Would be great if terms like "white hat" backlinking and SERPs were defined.
Ted Kitterman

says:

Hi there! As it says in the article, SERPs are search engine results pages. "White hat" backlinking is building backlinks through ethical practices like creating great content that can be used as a link magnet. Hope that helps!