3 levels of empathy that are essential for electric storytelling
Superb storytellers can easily put themselves in someone else's shoes. Here's a visualization of three types of empathy to improve your storytelling and make deeper connections.
"Storytelling conjures emotion, drives inclusion and leads with empathy," says Miri Rodriguez, author of "Brand Storytelling" and guest expert for a recent Ragan webinar titled "Storytelling in Disruptive Times."
Successful storytelling actually starts with empathy, she argues. Without it, you can't create deep connections and a shared experience—the very foundation of storytelling.
So how can you build your empathy skills? Start by recognizing there are three levels of empathy, she says. Here they are, along with brand storytelling examples of each in action:
1. Cognitive empathy. "Understand your audience is human and that people are going through challenges, especially during the pandemic," Rodriguez says, who also heads up Microsoft's global internship program.
 The Corona beer brand is a good example. "They stopped all communication and marketing during the pandemic because of the name," she says. "They also realized their tagline—'live fully'—wasn't appropriate from a human perspective at the time."
Sales suffered at the first, "but the brand built emotional equity over time because they recognized that people were suffering—and sales later picked up," says Rodriguez.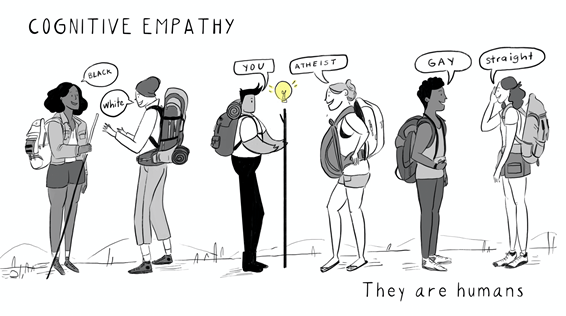 2. Emotional empathy. This is best seen in brand storytelling when companies open up and finally show the "humans behind the brand."
 Airbnb, for example, was hit hard as a travel brand at the onset of the pandemic. The company then pivoted from its usual marketing toward creating online activities and spaces to help people "travel digitally online."
Their secret weapon: These one-of-a-kind activities were hosted by Airbnb experts and staff.
"That put their people up front," says Rodriguez. "The public loved it because they were thinking about the emotional aspect of how people were feeling isolated at home."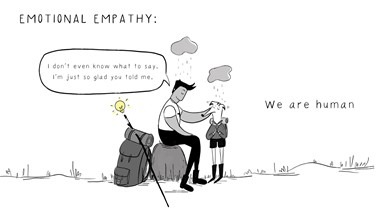 3. Compassionate empathy. "This all about introspection—recognizing that my brand is human, my customers are human and I'm human as a storyteller," says Rodriguez.
 She says this is especially evident in employer branding and recruiting—even before the pandemic.
 "LinkedIn came out with a report early last year about upskilling among employers," Rodriguez says. "It showed empathy is now a top skill that employers are hiring for—and employees also want to work at companies that ware more human and empathetic."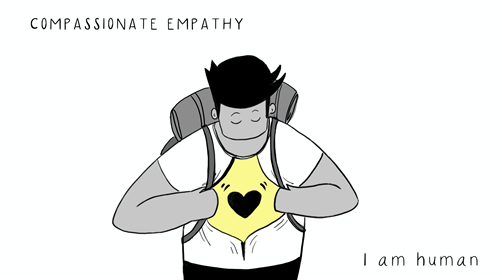 Brian Pittman  is the Dean of Ragan Training and a Ragan Communications event producer.
COMMENT
2 Responses to "3 levels of empathy that are essential for electric storytelling"
Kevin Tuerff

says:

I believe you misunderstand "compassion" in your reference to "compassionate empathy." Compassion means to ENGAGE in the suffering of others.

We've seen many examples of companies doing just this in the pandemic: Companies who paid to put their hospital workers up in hotels to avoid their bringing COVID-19 to their families, that's compassion! The mattress furniture warehouse in Houston which opened it's doors allowing people a place to sleep after terrible flooding, that's compassion and empathy.

Ted Kitterman

says:

Thanks for sharing Kevin. It's interesting to make engagement and action an integral part of "compassion." It certainly forces the organization to demonstrate an active response rather than offering platitudes.