6 communication lessons from Giphy's 'Year in Review'
Top GIFs racked up hundreds of millions of views, showcasing trending topics, breakthrough strategies and shifting behaviors to prepare for in 2021.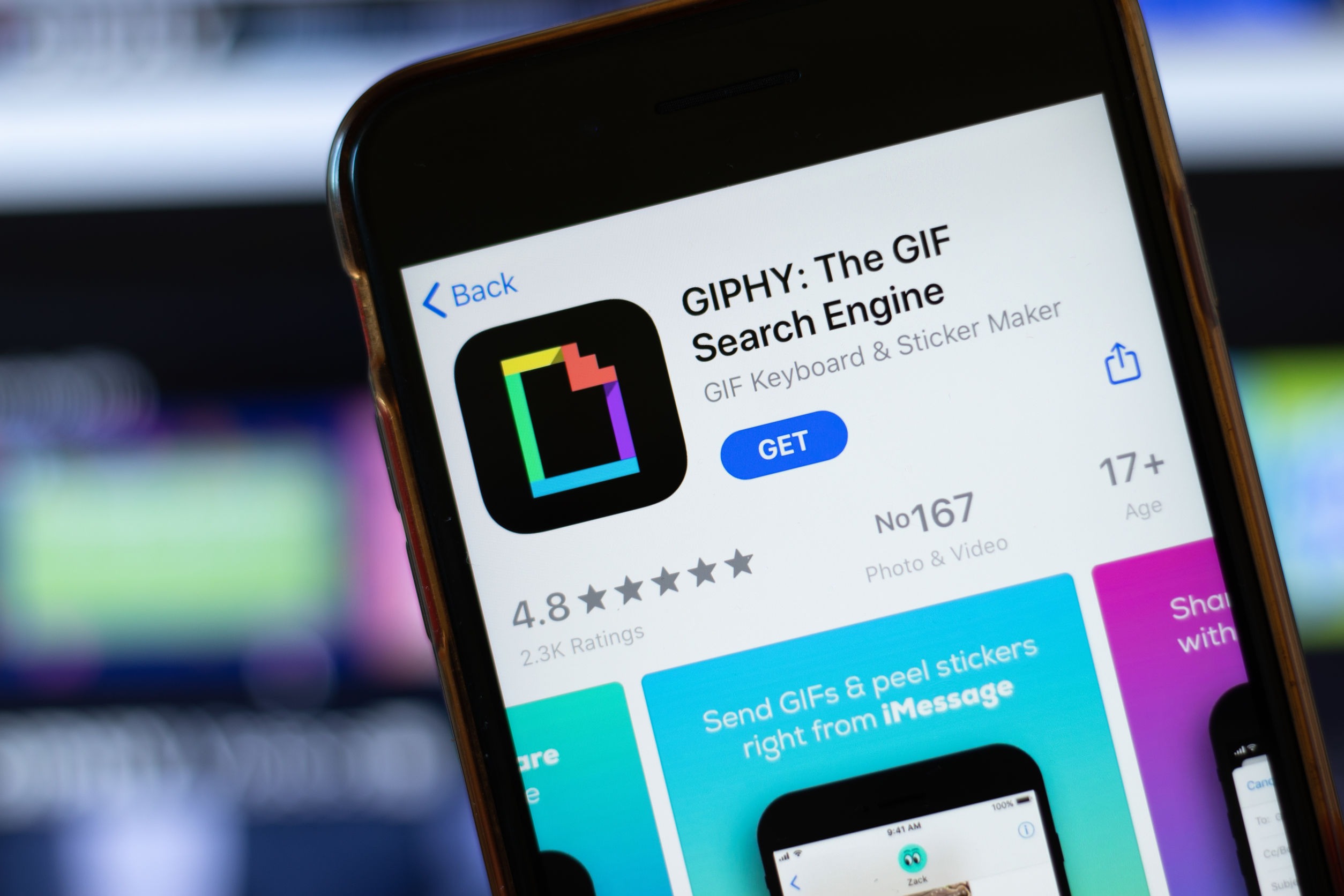 As we look forward to 2021, we can take many lessons and insights from this unprecedented year.
Giphy recently published its 2020 Year in Review, which showcased the top content creators and channels on the platform, as well as the 25 most-viewed GIFs.
Consider these takeaways that can help inform your strategies in the months to come:
1. More than ever, people are looking for hope.
 Red & Howling's GIF thanking frontline workers during COVID-19 topped the list with more than one billion views:
YouTube's simple message to spread positivity grabbed more than 402 million views:
Amid all of the craziness this year, love and thoughtfulness dominated the Top 25 Most-Viewed GIFs of 2020. People sending encouragement to loved ones they could not see in person, partners like Into Action creating inspirational content to help drive conversations around social justice, and much more.
Themes of love, thoughtfulness, kindness and inspiration are even more important as the COVID-19 crisis continues, and we grapple with uncertainty into 2021. Consumers and employees alike are overwhelmed—adding an additional obstacle to your campaign's reach and messaging effectiveness (not to mention engagement).
Sprinkle important information, updates and key messages with feel-good content, whether that's an employee spotlight, fun DIY project, humorous video or opportunity to engage on social media. Do the same with Zoom meetings and live videos, and remember to keep heavy information short and to the point.
2. Purpose-led and DE&I communications will continue to dominate.
Into Action earned the top spot on Giphy's list as the partner channel with the most views (more than 21 billion). The movement, comprised of artists across disciplines with a focus on "building cultural momentum around civic engagement," created GIFs to encourage voting, spread awareness for COVID-19 safety measures, highlight diversity and inclusion, and more.
Historic protests about racial inequality and social justice has not only cemented the Black Lives Matter movement, but also called out many organizations for lacking in diverse leadership or taking a backseat when it comes to taking a stand online and purpose-led communications. The grace period for staying silent is rapidly disappearing. Don't wait to stand for diversity, equality and inclusion within your organization as well as meaningful change in your communities.
That starts with taking a long and honest look at your efforts so far—along with your shortcomings. Get comfortable with being uncomfortable, because the process isn't meant to feel good. However, going through the process can help you attract top talent as well as boost your brand. It can also help your bottom line as more consumers seek to purchase from organizations that align with their own values.
3. Understand and answer shifting consumer behaviors.
A GIF called "Quarantine" racked up more than 356 million views:
This GIF of video game players saw nearly 358 million views:
Aardman Animation's "Shaun the Sheep" GIF also grabbed more than 373 million views:
Along with stocking up on toilet paper and loungewear, brands such as PepsiCo reported "incredibly strong demand" for snack foods—and the company launched Snacks.com to capitalize on e-commerce growth. Nintendo sold 11.77 million copies of "Animal Crossing: New Horizons" by March 31. Wellness has also dominated people's focus throughout the year—which gave brands including Nike, Adidas and Peloton a much-needed boost, but also is causing many organizations to rethink (or create) workplace wellness programs and strategies.
These are only a few of the shifting behaviors throughout the year—and PR and marketing pros would do well to adapt to these behaviors as quickly as possible.
Some behaviors, such as increased online shopping and video game content, will remain far into the future. That means additional opportunities for brands, but if you want to stand out from the crowd, embrace the adage: "The early bird gets the worm." Don't delay on better understanding your audience through data, insights and social listening—and then responding to their needs through targeted content and solutions to match.
4. People—and organizations—are more open and transparent.
 100% Soft's GIF, garnered nearly 438 million views this year with its fitting depiction of a dumpster fire:
Robert E. Blackmon's GiF featuring the ability to chuck the year into the trash also trended, with more than 366 million views:
As we've responded to historical crises and adjusted to a permanently shifting workforce, communicators have overhauled both communications campaign and their organizations' playbooks—and changes continue.
Dominic Parero, executive director of strategic marketing and UCLA Health, said communicators are "building the plane as [they're] flying it." That's required an unprecedented amount of innovation and savvy communications, but with that work also comes massive opportunities for PR and marketing pros.
We've also been more open and honest than ever before.
Employees working from home and dialing into videoconferencing platforms for meetings, events and more have virtually invite colleagues into their homes—a level of intimacy not felt working within the office setting. The organizations announcing layoffs and realignments that have retained brand affinity and loyalty, such as Airbnb, have put their leaders front and center to share the news and support employees with compassion and empathy. Executives are becoming more candid and assessable as well.
Keep this transparency as you build strategies and new business models that can thrive in a changing landscape. That also includes honesty about your DE&I accomplishments—as risky as that seems. By laying it all out, along with steps forward, you can bolster your brand reputation.
 5. Embrace short-form, visually appealing content.
Giphy's handwashing GIF racked up more than 339 million views:
William Garratt's GIF highlighting the importance of social distancing saw more than 340 million views:
As consumers' and employees' attention spans have dwindled this year, communicators have had to create innovative ways to break through the noise (and fatigue) of 2020. That includes visually appealing and short-form content, including videos less than 30 seconds in length across Instagram, Twitter, TikTok, Facebook and Snapchat. PR and marketing pros have leaned on GIFs, infographics, charts and live video content throughout the year to quickly and effectively relay information and crisis responses.
Continue to embrace short-form and visual content. Brainstorm with partners across your organization to repurpose your assets, so you can do so without requiring additional resources. Don't be afraid to take risks, either—and question ways to make your content more inclusive across audiences (including subtitles on videos).
6. Content creators will lead the way with creativity across social media platforms.
Giphy wrote:
We're excited to see that so many of this year's top GIFs come from our artist community. This is a strong testament to the work of artists on GIPHY and their ability to create GIFs that are not only culturally relevant, but undeniably fun to use. Artists and creators alike are indispensable to GIPHY, and—from improved attribution to new freelance features—we are excited to expand our work with artists and creators into the New Year and beyond.
Brand managers can—and should—glean takeaways from content creators and influencers. They lead the way on trends and take advantage of social media platform changes quickly and effectively. They understand what interests and drives their audiences, and they're innovative—taking risks and experimenting with new content formats and collaborations. Throughout 2020, many consumers turned to influencers and content creators for information, recommendations and entertainment—and that will continue well beyond the New Year.
Also, partnering with content creators to expand your reach online and tap into new audiences will be a top trend. However, influencer campaigns don't have to break your budget or consume all of your digital marketing resources. Consider how you can empower your employees to become brand ambassadors online and share their stories. Research micro-influencers in your industry or vertical, especially those who have small, but highly engaged communities. Solicit user-generated content from your social media fans, as well as consumers through contests and competitions.
COMMENT
One Response to "6 communication lessons from Giphy's 'Year in Review'"
I have used this app ton of times to create a quick gif. Very funny clips, the editor is easy to use.