6 ways your organization can transcend politics and help get out the vote
Ahead of an historic presidential election—and amid deep national division—how should your organization engage employees?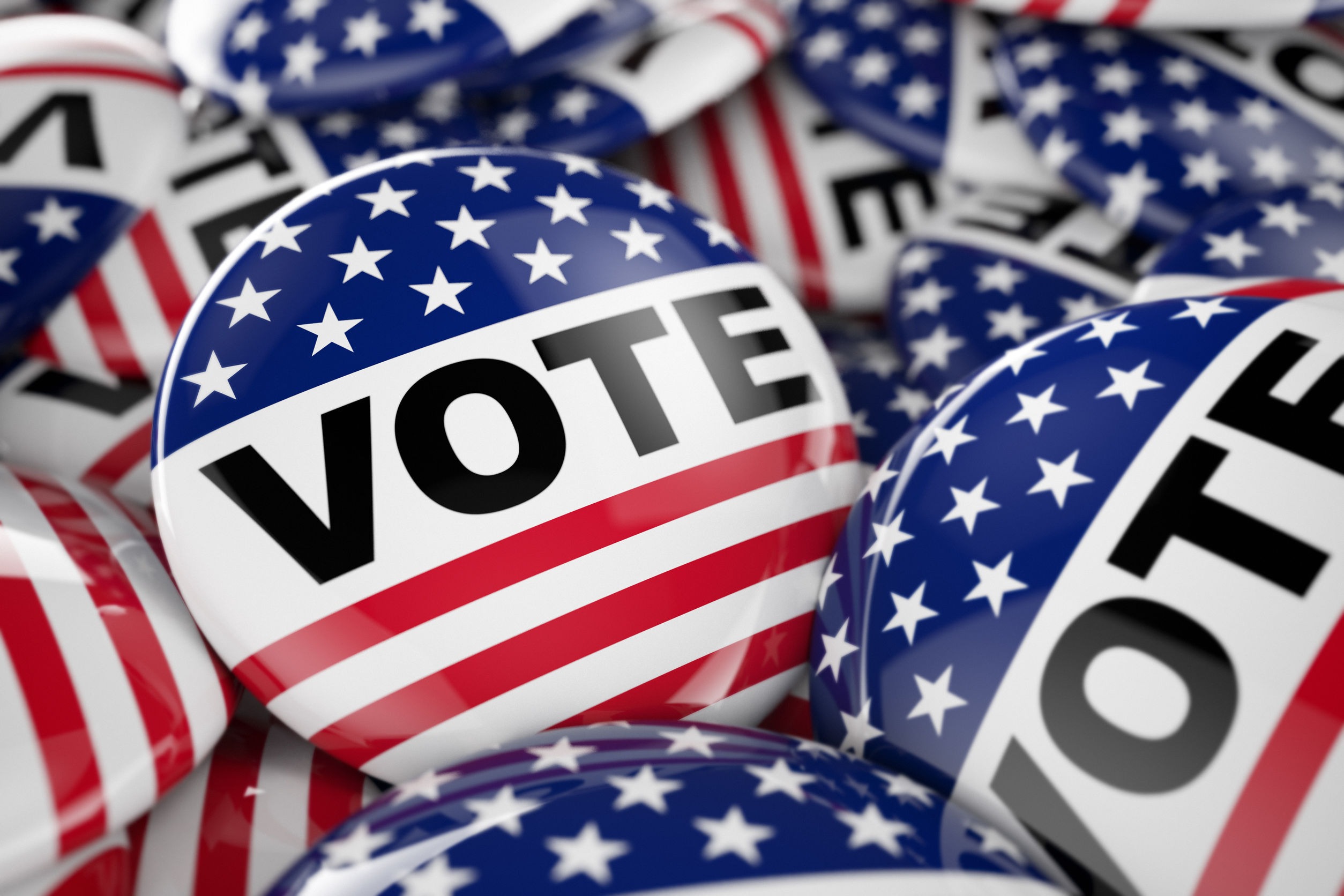 It's campaign season in the U.S. which has launched many civic engagement efforts within organizations. Do we realize what people outside the U.S. would give for the opportunity to vote in the U.S.? Do we realize what people inside the U.S. would give for the opportunity to vote in the U.S.?
This privilege, and that is what it is, is that important, that urgent. The choice before U.S. voters will cause a ripple effect across the entire world.
In past elections, some organizations have stepped up to support civic engagement efforts by ensuring employees have a few hours off to go to the polls with permission from their managers. This year, more organizations are going further. The "Time to Vote" campaign, a nonpartisan movement begun by Patagonia, Levi Strauss and PayPal, now has 1,500+ companies joining and making public commitments to support employees having paid time to vote. Uber, Blue Apron, Twitter and Coca-Cola have election day as a company holiday or paid day off. ServiceNow is providing voting resources, information, accessibility to employees and having guest speakers. Plus, they gave two grants to non-partisan organizations, League of Women Voters Education Fund and Rock the Vote, and will match employee donations. They are reminding folks of their 20 hours of volunteer time when employees help people register or volunteer at a polling place.
There's a lot of confusion around voting, and according to Edelman's trust surveys, employees trust their employer above most other entities. Civic engagement campaigns in the workplace, while they are literally intended to provide access, information and create the culture needed to participate, can be received differently by different people, who might be asking, "Why are we talking about politics in the workplace?"
If you're considering civic engagement efforts, or are in the midst of programming, or are on the fence, use the following guidelines to help your campaign maintain the integrity of your company values and transcend political affiliations.
1. Tie to your company values. Values such as "do the right thing" or "people first," etc. keeps the campaign grounded and shows that the efforts are an extension of what the company stands for.
2. Tie to your diversity, equity, inclusion, belonging and justice strategy. This work shows the company's values and civic engagement shows one of the many ways to provide steps for allies to take action and participate. As a company, you want to value every employee's voice and encourage voices to be heard at the polls. While most of us aren't able to solve the lack of equity in the system of voting, voting is voicing.
3. Tie to your code of conduct. Along with your social media policy and your employee handbook, a code of conduct comes in handy to remind folks of acceptable and unacceptable behavior. In your FAQs, include links and reminders around harassment, hate speech, etc. You might get questions such as, "My leader is wearing a _______ t-shirt/hat/poster/Zoom background; is that ok?" Business-acceptable attire, even work-from-home attire, still needs to be covered in your guidelines.
4. Prepare people managers. Have a toolkit, example scenarios, a clear statement on why the company has a civic engagement campaign and how it's grounded in your company values, mission and purpose. Not only should you prepare managers during voting season, prepare them for after the election.
It's possible a winner won't be determined as quickly as we've been accustomed to in the past; it could drag out and cause more tension. When a candidate is declared the winner, no matter who it is, some employees will be upset. Managers need to be able to adjust productivity expectations as folks could be distracted, worried, feeling more stress and unable to fully focus on the job. Consider openly talking through what permission and space managers can give to their teams.
5. Giving and volunteering. Action that employees can take immediately is one way to help folks channel energy. Choose non-partisan groups, remind folks of your matching program if you have one, remind them of your volunteer program and provide ideas such as being a poll worker or driving people to the polls. Be clear in your FAQs that volunteering for a candidate or canvassing isn't covered by your policy.
6. Feedback: Don't be afraid of negative feedback if this is the first time your organization has done a civic engagement campaign. Change can only happen when there's negative feedback; that's when we learn. Have a well-thought-out FAQ with co-creative input from various lenses available for employees to reiterate the why of the campaign.
Civic engagement campaigns transcend politics. Participation in our civic responsibilities as residents of the United States has a much greater purpose.
Civic engagement is rooted in respect—respect for dialogue, respect for the time to vote, respect for work environments where there's a social agreement to not polarize around perceived differences.
Differences are not the problem. Polarization around the differences is the problem. It's not about issues; it's about ideals and values. Get out the vote.
Kim Clark is an affiliate consultant with Ragan Consulting Group and specializes in diversity, equity, and inclusion communications, transforming work culture, and internal communications. Join her Conscious Communicators LinkedIn group here. To schedule a 30-min. complimentary call with Kim click here.
COMMENT